What should a government do if its own subjects decide to side with it's supposed enemies? One way is to woo the public while another way is to defame your enemy using different sources of misinformation. As Saudi Arabia and UAE get closer to India on economic terms, Qatar, Pakistan, and Turkey are supporting Muslim Brotherhood to defame India in the Arab world.
Muslim Brotherhood runs a paid campaign against India
A report published by Disinfo lab exposed the Muslim brotherhood's anti-India agenda. The Muslim Brotherhood had created some hashtags on Twitter and was pushing posts intended to hurt Indian economic and strategic interests.
On September 26, a hashtag #مقاطعة_المنتجات_الهندية (#BoycottIndianProducts) started to trend on Twitter, and lakhs of tweets were sent using this hashtag. Initially, the hashtag was used by the miscreants for sharing the encounter of a man who attacked Assam Police in their anti-encroachment drive. Posting the video along with using the hashtag, several tweets claimed that India is discriminating against its Muslim citizens and the Muslim world should boycott Indian products in solidarity with Muslim Brotherhood.
A social media trend #BoycottIndianProducts was pushed by #MuslimBrotherhood, a radical Islamist front using multiple fake news. It was supported by Qatar-Turkey-Pak nexus.

Objective was to hit India's image. But the bigger target was Saudi.

A thread:https://t.co/FF1NnHiwtv

— DisInfo Lab (@DisinfoLab) October 2, 2021
The hashtag soon started to manifest its hidden agendas and the hashtag soon turned from an economic boycott to an anti-India hate campaign. The thread came into focus when a bluetick(verified) user named Farouk Al-Dhafiri, an Iraqi researcher and critic of the Arab world used the hashtag to tweet his propaganda.
الهيئة نت| هيئة علماء المسلمين في العراق تشارك الروابط الهيئات العلمائية في التوقيع على بيان إدانة واستنكار اضطهاد المسلمين وتهجيرهم في ولاية (آسام) بالهند.

التفاصيل: https://t.co/YzZaP5aU9S pic.twitter.com/zn73EYMkR3

— هيئة علماء المسلمين في العراق (@amsiiraq) September 30, 2021
The tweet was captured by several prominent members of the Muslim world. These members include researchers, scholars, professors, maulvis, Media heads, journalists, news channels, etc. Further research on the blue tick users provided their direct or indirect link to Muslim Brotherhood, a transnational Sunni extremist organization. Some key members who exponentialised the hashtags are:-
Mohamed Al-Sagheer – He is said to be an expert in handling boycott hashtags. He was an Advisor to the Minister of Endowments and Deputy of the Religious Committee of the former Egyptian Parliament.
Yasser Abu Hilalah – An ex managing director for Al-Jazeera Arabic, he is an active reporter, journalist, and writer who writes for various prominent media outlets in the Muslim world.
Ahmad Muaffaq Zaidan – He is a Syrian journalist and currently lives in Doha, Qatar. He is said to be close to both Muslim Brotherhood and Al-Qaeda. In 2015, the United States' National Security Agency (NSA) put him under their watch-list.
The hashtag soon started to expose itself as it started to use old videos and news to claim that Muslims are being oppressed in India. Soon, they tweeted old-debunked videos using the hashtag. When ran out of fake news and fake videos, photos, etc, they started sending random news (with the photo of a celebrity) items using the hashtag to garner more and more support.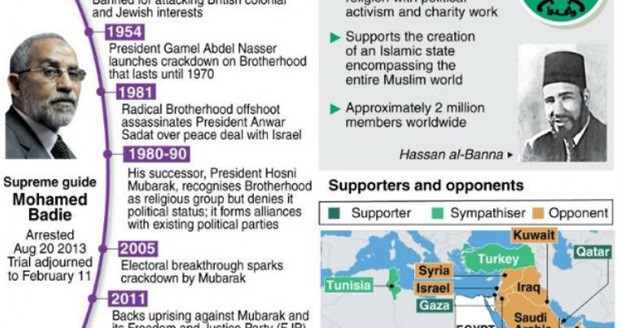 State-sponsored media promoted the anti-India agenda
As the hashtag spread like wildfire in the Muslim world, various news outlets started to cover it. These include state-sponsored media outlets like TRT world from Turkey, Al-Jazeera & Arabi21. Rassd News, Al-Araby and Watan-Serb were some other prominent media outlets which covered the hashtag. Most of these media outlets and journalists pushing the hashtag are connected to the Muslim Brotherhood. Initially, the coverage of the news outlet was focused on covering blue ticked handles, but soon the line between fake and real was omitted. In their eagerness to push propaganda, the news outlets pushed various fake tweets to the public. The link between Muslim Brotherhood and news outlets was exposed when TRT World even ran paid promotion of the story on Facebook.
Qatar-Turkey-Pakistan Nexus, a tumor developing into cancer
Currently, UAE and Saudi Arabia are the most powerful nation in the Muslim world. These countries mainly used their oil revenue to fund other Islamic nations. Now, owing to the emergence of green energy, Arab superpowers are increasing their ties with India.
As Saudi Arabia and UAE are growing their ties with India, owing to India's economic might, Pakistan, Turkey, and other Muslim nations are getting united to shed their legacy of dependence on the Arab world. Turkey is slowly trying to revive its erstwhile Ottoman Empire with the support of Qatar, while the emergence of the Taliban in Afghanistan has provided the much-needed impetus to Pakistan's radical agenda. The Qatar-Turkey-Pakistan (QTP) axis is a tumor that will turn into cancer if not controlled.
Muslim Brotherhood had not much concentrated on India during nine decades of their existence, but now the threat of extinction has pushed them into jittery. The social media campaign tells us that they are empowered to engage in digital warfare as well. Indian government and agencies should start to tame the threat posed by the QTP nexus and Muslim Brotherhood.