Everybody nurtures dreams, but only a few manage to achieve them. What started with Rs 20,000 and has grown into a Rs 1,500-crore company with 5,000 employees. Bharti is a pioneer in the private telecom sector, and Airtel has its presence in 16 states across India.
Hailing from a middle-class family in Ludhiana, Sunil Bharti Mittal had the vision to accomplish great things in life. Mittal is now an entrepreneur, a philanthropist and the founder and chairperson of Bharti Enterprises, which has diversified businesses in telecom, insurance, real estate, education, malls, hospitality, Agri and food, among other ventures.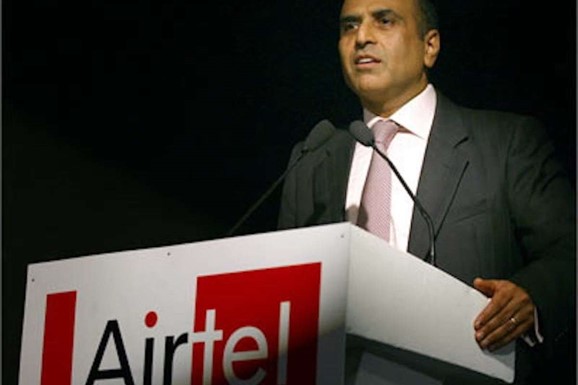 In June 2010, Bharti acquired the African business of Zain Telecom for $10.7 billion making it the largest- ever acquisition by an Indian telecom firm. In late 2013, Mittal announced the acquisition of Warid Congo, making Bharti Airtel the largest telecoms provider in the Republic of Congo.
Family Background
Unlike the scions of the prominent families, Sunil Bharti Mittal wasn't born to wealth. Mittal was born in 1957 as the second son of the late Sat Paul and Lalita Mittal. His father was a politician and, at one point in time, an MP, Rajya Sabha (Indian National Congress) from Ludhiana, Punjab.
"Sensing something special about me, my father told me that I had the vision to accomplish great things in life. He always encouraged me to do what I wanted to do — and this has stood me in good stead. I have always dreamt big. Even while in school — initially, Vineberg Allen in Mussourie, and later, a number of schools in Ludhiana — I aspired to achieve great things in life. Admittedly, I wasn't quite sure about what these great things would be." Mittal said in an interview with 'Times Now'.
From Bicycle to BEETEL to AIRTEL
At the age of 18, Datta founded Bharti in 1976 after graduating from Punjab University by borrowing $1,500 from his father. He started by making crankshafts for local bicycle manufacturers. Within three years he had set up two more plants, one that spun yarn and the other one were stainless-steel sheets used for surgical utensils.
Despite the success that he earned, it was clear to Mittal that these ventures would never suffice the ambitions and goals he dreamt about. In 1980 he sold off the bicycle parts and yarn factories and shifted to Mumbai, where he became a trader, and travelled around the country in search of customers for imported stainless steel, brass, plastics and zip fasteners. In 1982, Mittal's first real break came when he parlayed a chance encounter with a salesman from Suzuki Motors into a position as the exclusive India agent for the Japanese manufacturer's electric-power generators.
In Suzuki's home market, generators were a sideline, used mainly to power ice cream vans. But Mittal knew that in Indian cities like Ludhiana, where power outages were part of daily life, generators would be snapped up by ordinary households. Sales increased massively and within two years Mittal had established a national distribution network with offices in four cities.
Mittal became the first-generation entrepreneur in the era of "license-Raj", where the government's policy was based around closing India's economy to foreign while providing exclusive rights to produce essential goods and services to politically powerful industrial dynasties like the Tatas and Birlas. Moreover, in 1984, without warning, bureaucrats in New Delhi announced they had awarded licenses to manufacture generators to two of India's largest industrial groups-Sriram and Birla. The import of foreign generators was immediately banned. "It was all gone, just like that. Everything I was doing came to a screeching halt. I was in trouble "remembered Mittal. The question then was: what should be his next course of action?
He recalled his time back in Taiwan where he noticed the popularity of the push-button phone, something which India hadn't seen then. In 1984, he started assembling push-button phones in India, which he earlier used to import from a Taiwan company, Kingtel, replacing the old fashioned, bulky rotary phones that were used in India then. Bharti Telecom Limited (BTL) was incorporated and entered into a technical tie-up with Siemens AG of Germany for the manufacture of electronic push-button phones. He named his first push-button phones as 'Mitbrau'
By the early 1990s, Sunil was making fax machines, cordless phones and other telecom gear. He started marketing telephones, answering/fax machines under the brand name beetle.
In 1992, he successfully bid for one of the four mobile phone network licenses auctioned in India, and this is how AirTel came into being.
War on Roaming
In February 2017 Bharti Airtel took a revolutionary step and removed roaming charges for outgoing and incoming calls as well as SMS and data usage within India. This move was followed after fearing competition from Mukesh Ambani's Reliance Jio.
"I am declaring war on roaming", telecom tycoon Sunil Mittal said. He further explained that the 17-18 countries where Airtel operates will give its customers the freedom to switch on the mobile phone whenever and wherever they want. India's largest mobile phone service provider also stated that there will be no roaming data changes while international call charges will be reduced by up to 90 per cent, which was a remarkable move in the Indian Telecom industry.
Today, Bharti Airtel is one of the World's largest and India's second-largest telecom companies with operations in 18 countries across Asia and Africa with a customer base of over 399 million. For every Rs 100 of revenue Bharti Airtel earns, Rs 35 goes in various forms of levies.