Indian IT Tech sector is on a global rise. After the Indian government's recognition of startups as one of the major contributors in generating jobs and economic growth, Indian IT startups have now started to establish themselves in the international market as well.
Indian startup makes inroads into the silicon valley of US
Indian IT startup, Freshworks Inc. a software-as-a-service(SaaS) company has become the first Indian SaaS company to get listed on the US stock exchange, the Nasdaq. It raised $1.03 billion from its IPO. The company issued its share at $36 per share. It registered a growth of over 32 per cent growth on the very first day and was trading at $47.55 per share at the end of the day.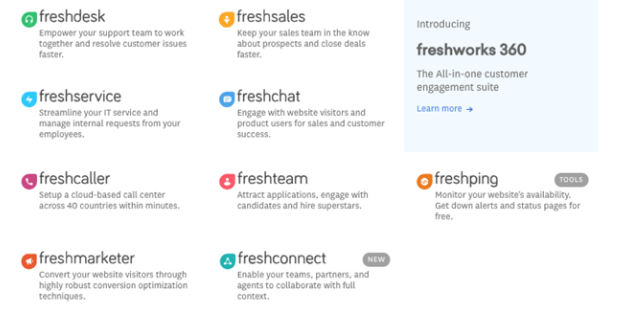 With the listing, 10 per cent of Freshworks' employees became "crorepatis". Out of the 500 employees becoming crorepatis, roughly 70 are below the age of 30. Speaking about the listing, Girish Mathrubootham, the co-founder and chief executive of Freshworks said, "This is truly something that India needs to do more often. This is going to have a life-changing impact for many employees." He further added, "I truly believe that wealth has to be shared with the people who created it, not just for the founders to get richer.
Today is a dream come true for me – from humble beginnings in #Trichy to ringing the bell at @Nasdaq for the FreshWorks IPO. Thank you to our employees, customers, partners, and investors for believing in this dream. #Freshworks #IPO #NASDAQ pic.twitter.com/fXz73YxXXR

— Girish Mathrubootham (@mrgirish) September 22, 2021
Startup booms due to government's support
India has the third-largest startup ecosystem with the valuation running in billions of dollars for more than 50 of the startups. As reported by the TFI, more than 50,000 companies have been registered as startups under Department for Promotion of Industry and Internal Trade. Modi government launched two programs; startup India in August 2015 and stand-up India in April 2016 to utilise the unearthed entrepreneurship skills engrained in Indians society. 
In 2021 alone, three Indian startups Zomato, Paytm, and Mobikwik opted for registering their initial public offering on the stock exchange and many more are in the pipeline.
Read more: How a startups friendly Modi-govt is motivating Indians to be a leader in entrepreneurship
Freshworks Inc. is a software-as-a-service (SaaS) that allows users to connect and use cloud-based apps like email, calendars, office tools over the Internet. Freshworks Inc. was founded by a six-member team, led by Girish Mathrubootham in 2010. Based in Chennai, later the company expanded its services outside India and established its base in San Mateo, USA. Freshworks Inc. got its first round of funding in $1 million from Accel, the venture capitalist firm. 
Expanding its range to sales and Customer relationship management, it registered annual recurring revenue to cross over $300 million, a growth of 49 per cent over the previous year. Girish Mathrubootham led company owes its success to growing its ecosystem. The company has focused on mentoring and investing in new startups over the years by establishing a fund for investing in early startups.