After 33 years of left rule and 10 years of Mamata Banarajee's virtual dictatorship, Bengal looks set to get rid of torturous regimes within few years. The by-poll election of Bhawanipur is to be held on September 30 and results will be out on October 3. If Mamata loses, it will be a catastrophe for her and she will have to resign from the Chief Minister post.
Read more: If Mamata loses the by-poll, she will be the only third such in history to do so. And things are not looking good
Mamata's Diminishing status
Mamata Banarjee has taken a lot of PR hits during the last 4 years. The constant pro-Islamic, pro-Bangladeshi approach has left Mamata with virtually zero support from the Hindu community in the state. Moreover, her party goons have been emboldened by her and they have committed loads of communal violence by killing Hindus in Bengal. The police in West Bengal has been acting like a private militia for TMC. If not for NHRC and Calcutta High court, census of violence-victim in post-poll political violence would be impossible. Already mired by all this, Mamata Didi committed a fatal mistake of challenging Suvendu Adhikari from the Nandigram seat. She believed that she could win from any seat in West Bengal, only to be thrashed by Suvendu Adhikari with a margin of nearly 2,000 votes. This was another blow to Mamata's declining reputation.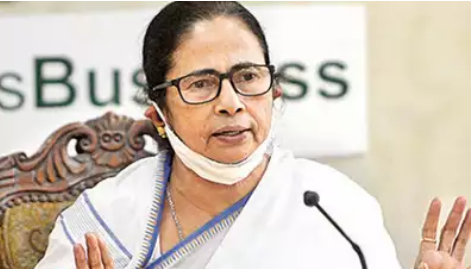 Read more: No confidence in West Bengal govt,' Calcutta HC maintains that NHRC will investigate TMC's post-poll violence
Despite losing, being the sole leader of the party, she was elected as the Chief Minister by her party members. But, according to the Indian constitution, she has to win an assembly seat within 6 months of swearing-in as the Chief Minister. Bhawanipur by-poll is probably the most crucial election of her political life. If she somehow manages to win, she will remain the Chief Minister of Bengal and Bengal will remain the hub of mediocre government, stale police force, communal violence and dilapidated economy.
If Mamata Banarjee loses this By-poll, then TMC has very few options to run the Government and the party cadre.
Possible replacements for Mamata Banarjee
TMC has always been a party centred around Mamata Banerjee. In an attempt to establish her dominance, the second line of leaders was never allowed by Mamata to prop up. She only trusts her family members. Abhishek Banarjee, her nephew and a Lok Sabha MP from Diamond Harbour is said to be closest to Mamata Didi. Besides that few names such as ever-controversial Mahua Moitra, and Derek O' Brien are other big names. Derek, Abhishek and Mahua are members of the parliament. While Mahua and Abhishek are the Lok Sabha MPs, Derek is Rajya Sabha MP. If any one of these three is selected as a replacement for Mamata Banerjee, all three will have to resign from Parliament and contest a new assembly election in Bengal with no clear cut possibility of winning. If Mamata Banerjee herself loses the by-polls, there is no guarantee for anyone out of the three to win. Mukul Roy is another big name in TMC, but his flip-flops have made sure that he is not trusted by Mamata Didi and her party cadre altogether. Actresses turned Politicians Mimmi Chakraborty and Nusrat Jahan seem to have only been a crowd-puller for TMC and Mamata Banarjee is not expected to incentivise any of them.    
Puppet at the CM post
With all big names sidelined by Mamata, a puppet Chief Minister at the helm of affairs, while Mamata Banarjee running the show will be the only possibility. But, Indian history has time and again shown that a figurine at the top is not always loyal to the kingmaker. For example, Jitan Ram Manjhi in Bihar, who was made CM out of nowhere by Nitish Kumar, and later he turned himself on him. Nitish Kumar had to expel him from the party. Similarly, Sonia Gandhi appointed PV Narsimha Rao thinking that he will remain a 'dummy Prime Minister', but he was too active and too nationalist enthusiast to be subdued and Sonia Gandhi had to virtually coup to remove him.
Of course, like every other aspect of life, we have exceptions here too. Former Prime Minister Manmohan Singh silently saved the country from disintegration during UPA rule from 2004-14. knowing that there are worse replacements available, he killed his ego and virtually became a manikin. 
A dummy chief minister may initially behave well and follow the instructions of the party hierarchy, but as the saying goes "Power Corrupts and absolute power corrupts absolutely". A dummy chief minister is not a solution for the party future.
Loss means the end of the road for Mamata and TMC
Mamata's loss will mean that there will be another Chief Minister in Bengal. Another Chief minister in Bengal will help in decentralizing the party as slowly, there will be two power centres in the Party. Party cadre who has always been loyal to Mamata will be in the hands of Mamata, while control of the state police will be in the hands of the new Chief Minister. Until now, Bengal has been burning only because police have been silenced by Mamata. 
A loss for Mamata Banarjee will send her into political oblivion disintegrating the party and strengthen BJP in the state.