Riding the anti-China sentiment, home-grown indigenous companies are reaping rich dividends. boAt and Noise, the two relatively new Indian companies which sell earphones, speakers and wearables have overtaken their Chinese counterparts. Although they might have left the Chinese brands behind, a major portion of their production and manufacturing is still based out of China and thus it's time to bring the manufacturing setup here in the country to become an Indian brand in a truer sense.
boAt – world's 5th largest wearable brand
boAt was co-founded by Aman Gupta and Sameer Ashok Mehta in 2016. After steady progress over the years, in December 2020, boAt became the world's 5th largest wearable brand basis shipments as per the leading market research and advisory firm International Data Corporation's (IDC) Worldwide Quarterly Wearable Device Tracker for 3Q20 (July-September 2020). In addition to becoming the 5th largest wearable brand, boAt also solidified its position in the Indian market by capturing 1/3rd market share.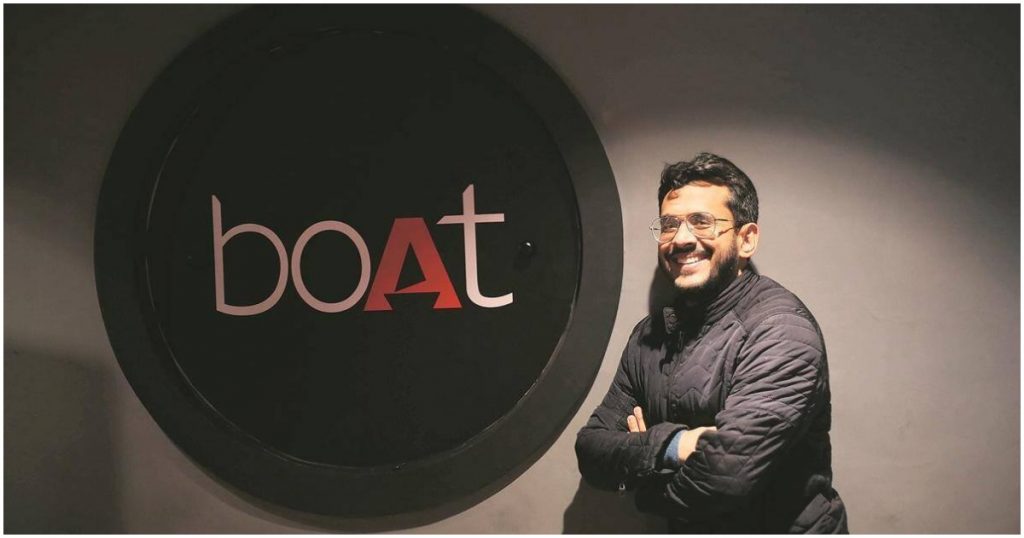 boAt has proved to be the best brand in the wearable market in the recent data released by IDC for the period April-June 2021. While boAt is selling products in the earwear category with a share of 45.5 per cent, the next best-sellers like OnePlus and Samsung are left with 8.5 per cent and 7.9 per cent share respectively. In this category, boAt leads the highly competitive segment of Truly Wireless Stereo (TWS) earbuds with a share of 39.6 per cent.
PLI will help with domestic manufacturing
At present, boAt products are made through contract manufacturing in China. However, earlier in January, the company received an investment of $100 million from private equity major Warburg Pincus and now the company founders using the Modi government's Production Liked Incentive (PLI) scheme are looking to set camp in India.
Founder Sameer Mehta whilst speaking to TOI said, "The PLI scheme will create a level playing field for Indian manufacturers and players over a period of time with the Chinese. We have taken some baby steps. Over the next two three quarters you will see some products coming out of India, but the idea is to get to about 50-60% of our manufacturing done in India through a combination of outsourcing and in-house manufacturing,"
Noise – another Indian success story
As for Noise, the company reached the top of the leaderboard by beating Chinese brands such as Realme and Huami, known for their aggressive pricing. Founded in 2018 by two brothers Gaurav Khatri and Amit Khatri, Noise currently has over 19 products in smart wearable and audio categories. Just like boAt, Noise is also launching earphones with premium features at competitively aggressive prices, which are becoming an alternative to boAt among Indian consumers.
This will not only ensure the elimination of Chinese companies from this sector but will also create a sense of competition among Indian companies. This sentiment is positive for any emerging economy.
Noise saw a 100 percent year-on-year (YoY) growth and double-digit month-on-month (MoM) since the pandemic began. The company sold over 100,000 smartwatches on an average per month during the year and has now set an ambitious target to double the numbers during the course of 2021.
Will partner with big manufacturers
Noise, which has an in-house R&D centre, manufactures products from Original Design Manufactures in China. However, the company is now aiming to bring some of the manufacturing setups to India as well.
The Khatri brothers in an interview stated, "We are expecting some amount of assembling to start in 2021 for our industry, but it will take much longer for the entire ecosystem to be shifted to India. Even when it starts we will partner with bigger manufacturers first as it is not a core focus area for use,"
Both boAt and Noise have become the leaders in the Indian accessories market but now is the time to bring the manufacturing home. Only if the earlier governments had shown the incentive to create a favourable climate of manufacturing, these companies would have started out of India.