The lion of Make-in-India is roaring now. After decades of dependence on foreign-manufactured defence products, India is set to become the defence manufacturing hub of the world. The country's dependence on Public sector units in terms of local defence produce is also coming to end. India's leadership in defence manufacturing will be led by privately led units.
C-295, the beginning of a new era
On 8 September 2021, Government's Cabinet Committee on Security approved the procurement of fifty-six C-295MW transport aircraft by M/s Airbus Defense and Space S.A., Spain for the Indian Air Force. Sixteen aircraft will be delivered to the Indian air force in a flyaway condition while the rest forty aircraft will be fully manufactured in India. The responsibility of manufacturing forty aircraft has been given to a consortium led by the Tata Group. All fifty-six aircraft will be installed with the indigenous Electronic Warfare Suite. The deal is worth $2.5billion.
In a statement, the Ministry of Defence said- "Today, Cabinet Committee on Security approved the procurement of fifty-six C-295MW transport aircraft from M/s Airbus Defence and Space S.A., Spain for the Indian Air Force. C-295MW aircraft is a transport aircraft of 5-10 Tonne capacity with contemporary technology that will replace the aging Avro aircraft of IAF. Sixteen aircraft will be delivered in flyaway condition from Spain within 48 months of the signing of the contract and forty aircraft will be manufactured in India by TATA Consortium within ten years of the signing of the contract."
C-295 is a medium tactical transport aircraft of 5-10 Tonne capacity with contemporary technology. It is capable of performing a wide variety of missions effectively, tactical and logistical transport, parachute and cargo drop, medical evacuation, and maritime patrol. The aircraft has a rear ramp door for quick reaction and para dropping of troops and cargo.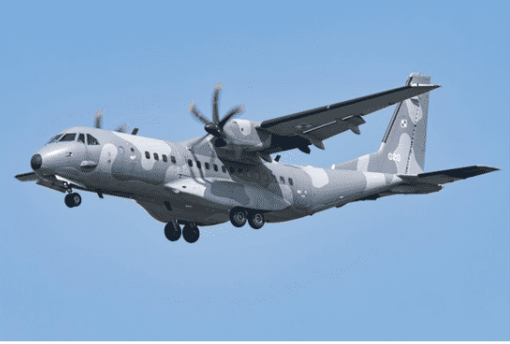 The manufacturing project led by Tata Consortium will augment domestic aviation manufacturing and will reduce Indian dependence on imports. A huge number of parts, sub-parts, and major assemblies of aerostructures are scheduled to be manufactured in India. The manufacturing of these forty aircraft alone is expected to generate 600 high skilled, 3000 medium skill employment, and 3000 indirect jobs. Through this project, a specialized infrastructure of hangars, buildings, aprons, and taxiways will be established in India which will act as suppliers to future defence manufacturing units.
HAL the troublemaker, but not anymore
Tata group involvement in the manufacturing of aircraft is a significant departure as until now, most of the aircraft manufacturing has been handled by the HAL. It is the first time that a private Indian company is playing a lead role in building a military aircraft for the Indian armed forces. Until now, India's aircraft manufacturing has been mired by the bureaucratic nightmare of Hindustan Aeronautics Limited(HAL). The Nehruvian-era state-owned company has not been able to make India self-dependent in 70 years of its existence. Due to its slow pace of production, HAL is stuck in inventories. It has massively failed to build fourth and fifth-generation aircraft. The daily functions are constantly hampered by strikes done by employees.
Read more: Hindustan Aeronautics Limited (HAL): India's white elephant
Becoming Aatmanirbhar in Defense
Manufacturing defence equipment is one of the main focuses of Make in India and Aatmanirbhar Bharat. India reserved 26 items that will only be procured from the local suppliers. India and Russia have agreements for the construction of naval frigates, KA-226T twin-engine utility helicopters, Brahmos cruise missiles in India. In 2015, India and Russia agreed to build Kamov Ka-226 multi-role helicopters. In February 2017, Lockheed Martin confirmed that it intends to manufacture F-1 Block-70 aircraft in India with a local partner if Indian Air Force agreed to buy the aircraft. Boing has announced to set up assembly lines in India to manufacture Apache, Chinook, and F/A-18 Super Hornet.'
Read more: India is importing 33% less arms from foreign nations, all thanks to the grand success of Make in India
Indian army has announced a 50, 000 Crore ammunition production project over 10 years. 11 private firms will manufacture and supply ammunition for the Army's tanks, rockets, air defence systems, artillery guns, infantry combat vehicles, grenade launchers, and other field weapons.