India has logged its best-ever performance at the Olympic Games. The 2020 Tokyo Olympics have shown a nation hungry for medals how nothing is unachievable for it. For so long, Indians had seemingly accepted the fact that track and field events, and winning gold medals at them, were not meant for their country of 1.4 billion people. This stereotype was changed on Saturday, as javelin thrower Neeraj Chopra scripted history at the Tokyo Olympics by winning the gold medal, effectively marking a revolution for India in Olympics' athletic events. Not only is this India's best Olympics ever, but it is also one which will become the stepping stone for many more roaring successes in the future.
The Indian sports saga has just begun. By winning seven medals – its personal best, including one gold, India has announced its arrival at the Olympics scene. India's subsequent Olympic games will all be even better than Tokyo has been. This, as the government's major push towards sports begins bearing results, and as a new generation of athletes and sportspersons is crafted and nurtured, equipped with the very best. While Neeraj Chopra bagged the gold on Saturday, Bajrang Punia also won a bronze medal in Wrestling in the men's freestyle 65kg category, amounting to two medals for the country in one day!
PV Sindhu's bronze medal in the women's singles event at the Tokyo Olympics has made her India's first woman to win two individual medals at the Olympic Games and to win medals in back-to-back editions. Mirabai Chanu, who won India its first medal at the Tokyo Olympics, also contributed to India's first silver medal in weightlifting. Previously, Karnam Malleswari had bagged the Bronze in the event in the 69kg category at the Sydney Games in 2000.
The Indian men's hockey team, credited with winning eight Olympic gold medals in the past, this time won India a bronze after a gap of 41 years! Defeating Germany, the Indian hockey team has announced its revival, and here on, they will only grow from strength to strength. Credit for the same must be given to Odisha chief minister Naveen Patnaik, who has emerged as the Indian hockey teams' patron. The Indian women's hockey team – among the most unprepared for the games, was able to enter the semi-finals and put up a stellar performance. Next time, a medal seems assured for it.
Read more: Indian Hockey Federation killed Indian Hockey. Then came Naveen Patnaik. And everything changed
Something is radically different with this Indian Olympic contingent. Winners like wrestler Ravi Dahiya, boxer Lovlina Borgohain, and others, although happy, are not satisfied with their medals. These players will be giving in all that they have for the next three years, and ensure that they change the colour of their medals to Gold at the Paris Olympics in 2024.
There are so many Olympians who have ended up fourth this time around, including golfer Aditi Ashok – who surprised India with her brilliant performance. These players have three years at hand to train, and end up at the top of their game for the Paris Olympics.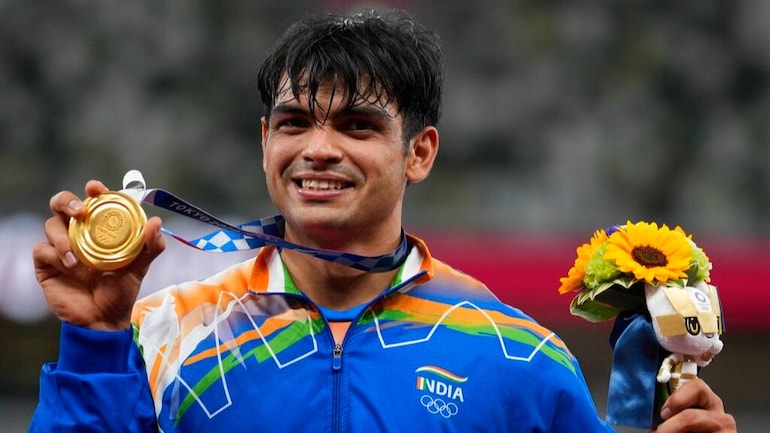 India has never so keenly watched the Olympic games. For a country obsessed with cricket, and cricket alone, this Olympic contingent changed many equations. People woke up early in the morning to watch India's hockey matches. A nation as big as ours watched golfer Aditi Ashok play splendidly in Tokyo. The country realised the massive potential which the Northeast has, and how it can become a powerhouse of sports. Haryana did us proud again, and Punjab's hockey players earned praise from all corners. This Olympics has also underlined the immediate need to decentralise specific games and hunt for talent across India.
Winners of the Tokyo Olympics have been turned into stars overnight. They will be supported even more, and their abilities will be moulded even further so that they work their magic at the Paris Olympics as well. These sportspersons will be motivating an entire generation to take up sports as a career option, rather than as a mere co-curricular activity. This change of mindset is what will win India medals in the future. Contrary to Olympics in the past, the media's coverage of recent Olympic games, especially the ones held in Tokyo this year will motivate an entire generation of Indians to pursue sports. Every young Indian will now be driven to ensuring their national anthem is played multiple times at all future Olympic games.
Under the Modi government, sports are receiving an unprecedented push. From a time when Indian players lamented the lack of proper equipment and protective gear, to now, the Khelo India Initiative seeing a nine-fold budgetary increase in a matter of four years, the country has come a long way. In 2016, the Khelo India Initiative was allotted 97.52 crore rupees. By 2020, this increased to 890.92 crore rupees. The country's sports ministry budget in the year 2014 was 1,219 crore rupees. Today, it is 2,726 crore rupees.
The publicization of our Olympic performance in Tokyo is what will help make Olympians of the future. With the quality of training, equipment and technical know-how at par with the world due to the Indian sports scene's strengthened financial position, future Olympic games will only be bigger and better for India, as they should be.