The movie, 'The Courier' was successful in conveying the feeling of an ordinary citizen on either side of the two blocs during the cold war. It also showed the intense battle inside of Oleg Penkovsky, a Soviet military intelligence colonel and its verbal description through dialogues of Greville Wynne, a British businessman.
The Courier, which released on Amazon prime on 25 May is a historical spy thriller depicting how the moral courage depicted by essentially a few officers and a carefree citizen can save the human species from going virtually extinct. It is essentially based on the Cuban Crisis which is rated by the experts as the crisis that came closest to start a first full blown Nuclear War. Cuban missile crisis was a 35-days verbal and diplomatic confrontation between the United States and the Soviet Union. Nikita Khrushchev agrees to place nuclear Missiles in Cuba, in response to the presence of American Jupiter missiles in Turkey. The placement of Jupiter missile is perceived by Khrushchev as a preparation to invade USSR by the USA so he decides to place Soviet missiles 140km from Florida, USA as a deterrent.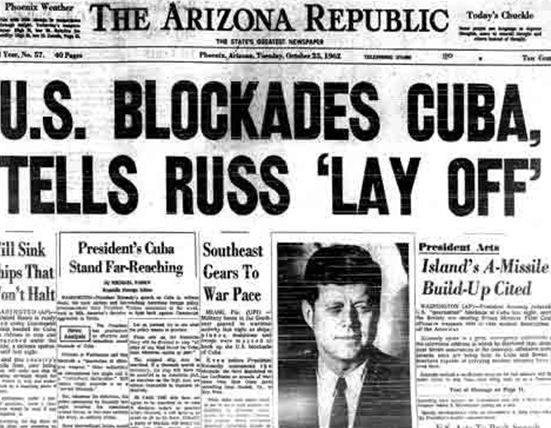 Read More: The Cuban Story: From a revolution to establish communism to a revolution to dismantle communism
The movie starts with Greville Wynn, a British businessman (played by Benedict Cumberbatch) living his normal life. A CIA and a MI-6 agent approach him to pose as Oleg Penkovysky business partner (played by Merab Ninidze). Penkovysky is a Russian Colonel portrayed as a kind hearted, family oriented person, who wants to prevent a nuclear war by passing key information to the MI-6 and the CIA. Greville is chosen because of his affable and jaunty personality. His job is to go to Russia for 'business trips' and bring back the documents handed over to him by Penkovysky, essentially acting as a 'Courier guy'.
Slowly, the camaraderie between Penkovysky and Greville grows and they come close, as close as two straight men could get. They succeed in their mission and a nuclear war is prevented, but Greville senses a danger to Pekovysky life and goes to Russia along with Emily Donovan, an undercover CIA agent(played by Rachel Brosnahan) to save him, but things go haywire and both Greville and Penkovysky end up in the Gulag, as Emily's diplomatic immunity saves her.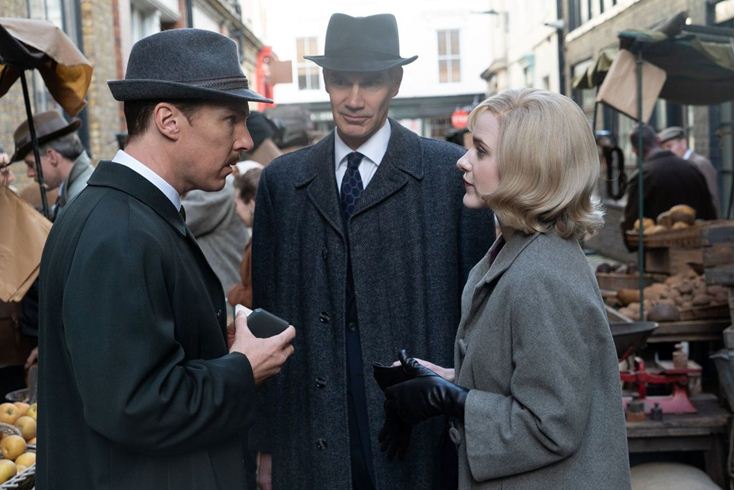 Eventually, Greville gets tortured to the extremes of human suffering, which leads him to becoming an alcoholic and depressed later in life. He gets released in exchange for another Soviet Spy. Penkovysky is tormented and is eventually executed by the Russians.
The film is an example of how every individual is connected to their state, no matter how 'free' they think of themselves. The drama and complications of the cold war are well depicted here through the conversations between Pekovysky and Greville.
Back in time, the Soviet Russia was a place where you could not speak even if you were alone, as almost everyone was spy and it was believed that even the walls could hear you. Under those hostile circumstances, the friendship between both men was the last thing someone could think off. The movie depicts how an adversity can bring two totally different people together, not just in war zones but outside of it too.
When an advisory is provided to Greville, ''everyone you meet, assume they're KGB (Russian spy agency), every Russian is an eye of the state'', the writer Tom O' Connor subtly depicts how Soviet regime under Stalin and his successors had established a spy state.
Soviet Union had established a state where 2 out of every 3 citizen was working as government informers in their capacity. So, if you have a family of six members, there was a high chance that 4 members of your household could report you if you think of anything other than what the Government wants you to think.  The acting by Benedict Cumberbatch is again of a very high standard, something which we have now become used to off from the British actor, while the directing has been brilliant as well.
There are few such movies available that could match The Courier in the spy-thriller genre. The writer has taken some creative freedom in depicting small incidences; actions seem real and 1960s' depiction quiet accurate, the entire movie will make you believe that you have returned to the era of the Cold War and the Cuban Crisis has just been averted.
To conclude, the The Courier gives a great insight to the Cuban missile Crisis which happened under the presidency of John F. Kennedy and the Chairmanship of Nikita Khrushchev in the USSR. The in-depth description of struggles at both institutional and personal level is a treat to watch.