It's been 24 years since that unfortunate day when Shiv devotee Gulshan Kumar stepped out of Jeeteshawar Mahadev Mandir in Andheri after his morning prayers and was shot dead by Muslim gangsters. Before shooting at him, the criminals taunted him, saying, "Bahut puja kar li, ab upar jake karna (you have done enough puja, now do it up there)."
Initially, Kumar survived and sought shelter in the huts nearby, but residents shut their doors. His driver, who tried to protect him, was shot in both legs. The gunmen fired 16 shots at him that caused severe injuries leading to his immediate death.
Read more: Gulshan Kumar's mysterious murder has a Mahesh Bhatt angle now, Rakesh Maria reveals in his book
Mumbai's underworld organisation, the D-Company is considered to be responsible for Gulshan Kumar's assassination. The police accused Nadeem Akhtar Saifee of the Music Composer duo Nadeem-Shravan, as the co-conspirator in Gulshan's murder. After Gulshan's assassination, Nadeem immediately fled to the United Kingdom and has not returned to India ever since. The police testified that Saifi had paid Abu Salem, a known associate of Dawood Ibrahim, to assassinate Gulshan Kumar, and assigned Rauf to complete the task, but it was a coincidence that Ibrahim and Abu Salem were already conspiring on murdering Gulshan, since he refused to pay protection money to D-Company, as part of an extortion attempt.
The case got further complicated when in 2001, Abdul Rauf Merchant confessed to being the murderer after which, he was sentenced to life imprisonment. Rauf has not imposed the death penalty because the prosecution failed to prove that he was a contract killer.
Read more: There should be a fresh probe in NadeemSaifi's alleged role in Gulshan Kumar murder case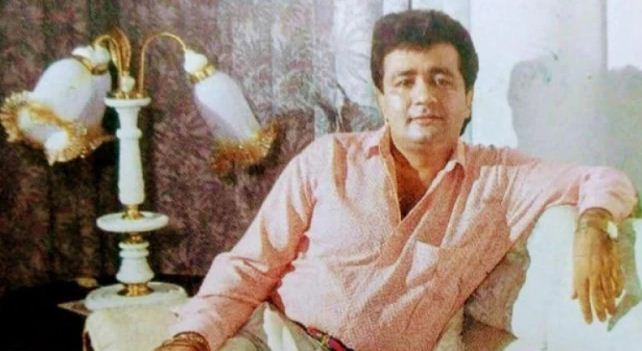 Gulshan Kumar Dua was the son of a street vendor who sold fruit juice on the streets of Darya Ganj, in Delhi. Gulshan Kumar achieved success with his dedication from the streets of Delhi, he became the Cassette King. He founded "T-Series" on 11th July 1983, in which T stood for "Trishul", augmenting his mission of reviving Hinduism & the spirit of the Bhakti aspect in the Bollywood music industry.
Read more: Aamir Khan Starrer Anti-Hindu Movie PK added to Collection Of government-run NFAI
His perspective towards life and music did not go very well with the Bollywood underworld, which believed that he was an obstacle to their larger anti-Hindu propaganda and thus, started harassing him in all possible ways.
After all this, isn't it tragic that we only have someone like Aamir Khan to do a biopic on the late religious music baron Gulshan Kumar? Amir Khan's anti-Hindu agenda is well known in Bollywood with movies like PK, through which he has attacked the Hindu faith time and again.
Read more: T Series becomes the king of YouTube
12th August marks the 24th death anniversary of the 'cassette king', as we pay him our respect as the last man in Bollywood who did not bow to minority appeasement and openly promoted the Sanatan Dharma, even at the cost of his life. All hopes of Hindu renaissance in the 20th century Bollywood came to an abrupt end with Gulshan's assassination. The "Urduization" and "Secularization" of Bollywood comes with an agenda, to look down upon Hinduism which is based on the fact that Bollywood is controlled by a small group of elements based in Saudi, who has their own larger agenda which ultimately lead to the assassination of Gulshan Kumar.