Karnataka CM Bommai has banned all mass prayers and processions during Muharram till 20th August in order to curb the spread of Covid-19 infections.
The state government in its order stated that "All kinds of processions have been banned from August 12 to August 20. Alam/panja and tajiyath can be viewed from a distance without touching them. Wearing a mask is mandatory in prayer halls. All prayers are to be held in mosques in strict compliance with COVID norms. Except for masjid, mass prayer gathering is not allowed in community halls, open ground, shadi mahal etc on the occasion of Muharram."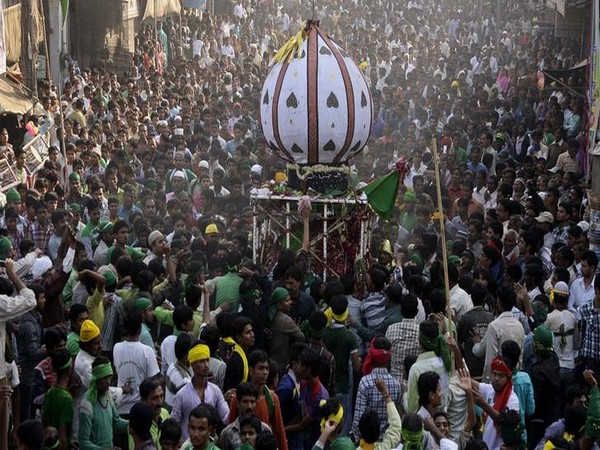 "Moreover, no programs should be organized in Kabristan(graveyard) and people below the age of 10 years and above 60 years to offer prayers at their homes," it read.
Similar restrictions have also been imposed on Ganesh Chaturthi. The state government barred setting up pandals for the Ganesh Chaturthi festival. Although the order stated that no pandals could be set up for Ganesh Chaturthi, it will be allowed to be celebrated in a simple manner. Procession/entertainment programs could be organised, however, only while bringing and submerging time of Ganesha idol. As the guidelines issued, Ganesha Gowri idols are to be submerged in designated places only. Temples that are observing the Ganesh Chaturthi festival will need to be properly sanitised every day. Devotees will only be allowed to enter the temples after being sanitised. The temple administration will also need to arrange thermal checking at entry points.
The Karnataka government issued a fresh set of elaborate COVID-19 guidelines for the celebration of festivals, ordering a ban on all kinds of processions associated with both festivals (Muharram and Gowri-Ganesha festivals). Both of these festivals are observed by devotees of respective communities for at least 10 days in a row and both of these festivals attract large number of devotees, followed by a procession by respective communities.
CM Bommai has laid down legitimate restrictions for Karnataka by taking examples from different state models. Taking inspiration from Uttar Pradesh CM Yogi Adityanath's strict restrictions, CM Bommai has banned all activities on Moharam. UP Chief Minister Yogi Adityanath had released new sets of guidelines which reiterated that there should be a complete ban on organizing cultural and religious meetings in the state. As a result, no procession shall be allowed on the occasion of Muharram in the wake of the Covid-19 pandemic.
Read more: Yogi sends a stern message by banning all Muharram processions in the light of the COVID 19 Pandemic
Taking lessons from CPI Kerala's super spreader model which turned out to be the biggest exporter of Covid after easing restrictions for three days for Bakrid, Bommai had made sure not to ease any such restrictions with the Covid situation in mind. Communist-ruled Kerala reported 22,129 Covid-19 cases after The Eid-ul-Adha celebrations in the state. With a sudden spike in case in Kerala, 53 per cent of the fresh infections in the country at the time were reported from the state
Read more: Bakrid has turned out to be a Super Spreader, as Kerala becomes biggest exporter of Covid
Taking cue from other states, CM Bommai has carefully crafted the guidelines for the festivals. It is clear that Karnataka wants to avoid repeating the failure of Kerala government by ensuring implementation of strict guidelines as was in the case of Uttar Pradesh. A lot is expected from Bommai as the new CM of Karnataka wouldn't fall for any form of minority appeasement.