Four people were killed in West Bengal's Cooch Behar district on Saturday as CISF personnel allegedly opened fire after coming under an ambush attack from locals who "attempted to snatch their rifles" outside a polling booth in the Sitalkuchi area. A mob attack against central forces deployed in the state of West Bengal is definitely a new, however, a resounding message seems to have been sent out by the forces too – mess around, and you will be dealt with. Meanwhile, the death of the 4 attackers has led to the Mamata Banerjee-led TMC losing its mind and attacking the BJP and CAPF forces for threatening people to vote against the TMC.
According to India Today, the incident took place at the polling booth in Sitalkuchi at around 10:00 am when a Quick Response Team (QRT) was attacked by unidentified persons. Claiming that she had long apprehended such a situation after watching the "high handedness" of central forces, Mamata Banerjee said, "After killing so many people they (Election Commission) are saying the firing was in self-defence. They should feel ashamed. This is a lie." She added, "The CRPF opened fire on people standing in a queue to vote, killing 4 in Sitalkuchi. I have been apprehending that the forces would act in such a manner for long. As BJP knows it has lost the people's mandate, they are conspiring to kill people," Banerjee charged. She also alleged that the incident was part of a conspiracy hatched by the Union home minister Amit Shah.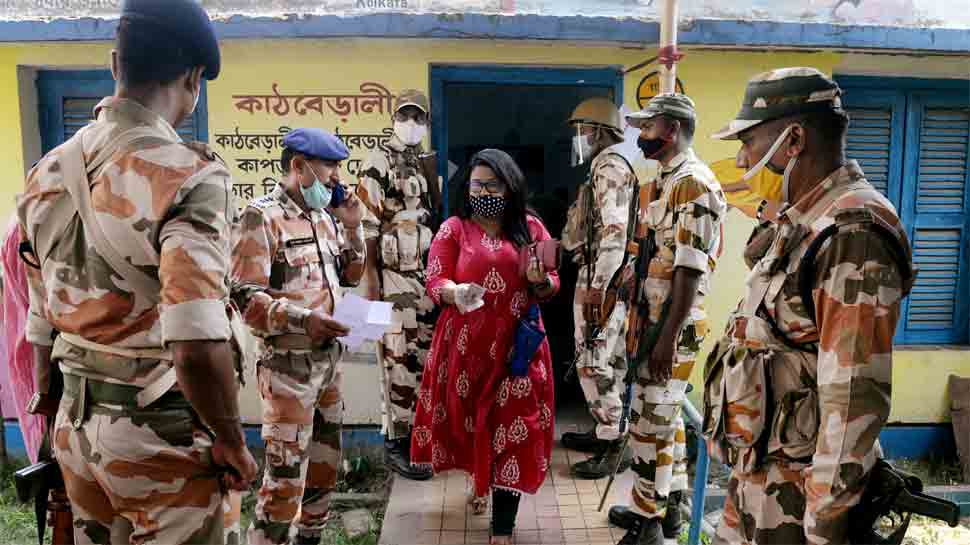 Interestingly, none of the CRPF's companies was posted near the booth in Sitakulchi where the incident took place. In a statement exposing Mamata Banerjee for her lies, CRPF said, "Regarding recent incident being reported in media about killing of 4 civilians outside booth 126, Jorpatki in Sitalkuchi Assembly Constituency, Cooch Behar, it's clarified that CRPF component was neither deployed at the said booth nor involved in the incident in any way."
It must be remembered that the Election Commission had issued on Thursday night a notice to Mamata Banerjee asking her to reply in her defence by Saturday morning. The EC accused Banerjee of "demoralising" central forces. "Mamata Banerjee, Chairperson of AITC, has been consistent in berating and demoralising the Central Para Military Forces, who have often played a significant role in assisting the state government concerned in restoration of law and order," the notice read.
Read More: Jaya Bachchan smacks TMC worker: Mamata Banerjee's new star campaigner is turning out to be costly for her
Meanwhile, even PM Narendra Modi reacted to the incident in Cooch Behar today and put the blame of the death of four people squarely on Mamata Banerjee and the TMC. PM Modi said, "Didi, this violence, tactics of instigating people to attack the security forces, the tactics of obstructing the polling process will not protect you. This violence can't protect you from the 10 years of your ill-governance…I would like to tell Didi, TMC and their goons clearly that their ways will not be allowed to work in Bengal."
Meanwhile, Mamata Banerjee has threatened the CISF with a CID enquiry for its handling of the incident in Cooch Behar. Interestingly though, her return as the chief minister now seems next to an impossibility.