India's left-liberal community after the termination of pilot Miki Malik by GoAir was up in arms as they banded together to collectively misinform the nation that Malik was sacked for his offensive tweets against Prime Minister Modi. However, Malik was a habitual offender when it comes to explicit laden tweets which were derogatory towards not only the Prime Minister but also Hinduism and the Armed forces.
In fact, on the very same day he made an offensive tweet against the PM, Malik in his characteristic manner also tweeted an insult about Hinduism which ultimately led to his termination as a GoAir pilot.
The usual suspects in the media were back at it crying hoax over 'fascism' as a 'decorated' pilot was terminated over tweeting against PM Modi. However, if one were to check out Miki Malik's Twitter profile, one would understand why GoAir moved to terminate him as Malik was a ticking time bomb and was just one tweet away from causing a massive uproar which would have severely affected GoAir too.
It is pertinent to note that while GoAir sacked Malik over his offensive tweets, the company never revealed as to which tweet exactly proved to be the final straw, however, most mainstream media outlets jumped the gun and claimed it was over his tweet against PM Modi.
Malik who had tweeted that PM Modi was an "idiot" has made a series of offensive and derogatory tweets.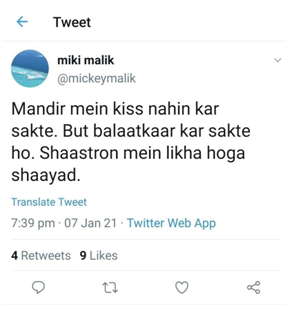 On the same day, Malik tweeted against PM Modi, he also made this crass tweet perhaps over the Badaun rape and murder.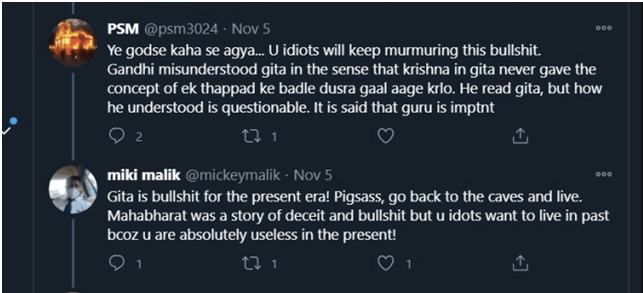 He referred to the sacred Bhagwad Gita as "bullshit for the present era " and Mahabharata as a "story of deceit".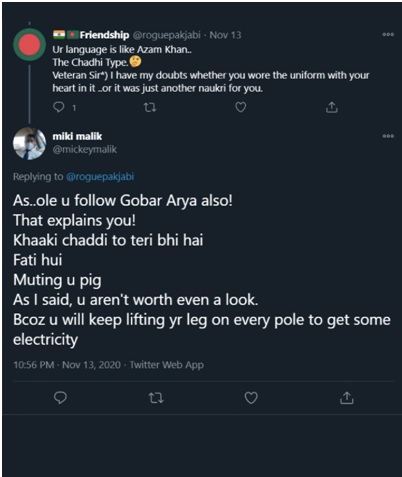 Clearly, the word 'pig' is Malik's favourite word.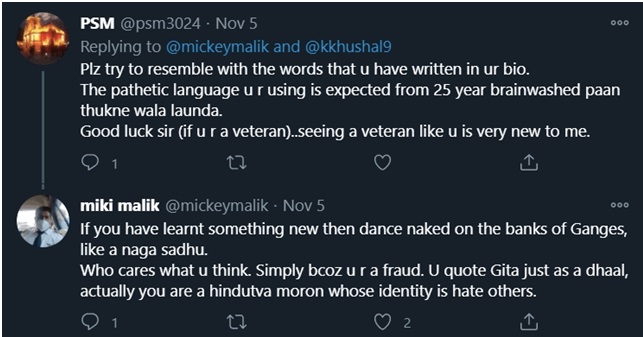 There was no chance for a civilised debate with Malik.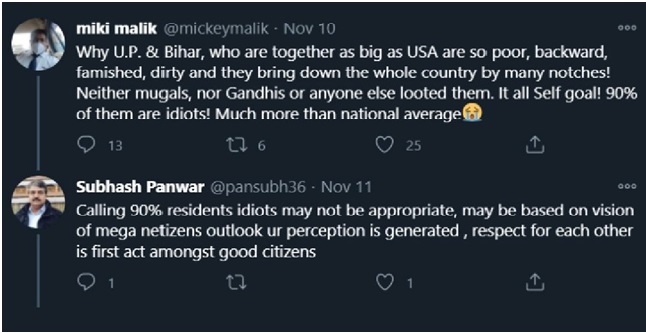 Unfortunately, if we someone hailed from UP and Bihar, you are already cancelled as per Malik as according to him, "they bring down the whole country by many notches".
Even decorated Army officers weren't sparred from Malik's incessant outbursts on Twitter. His derogatory outbursts against Major GD Bakshi are no surprise especially when you consider the fact that Malik labelled the videos posted by Chinar Corps as "fake".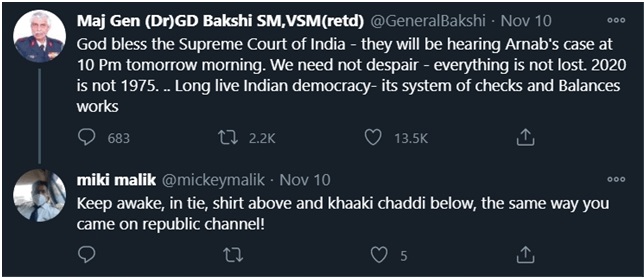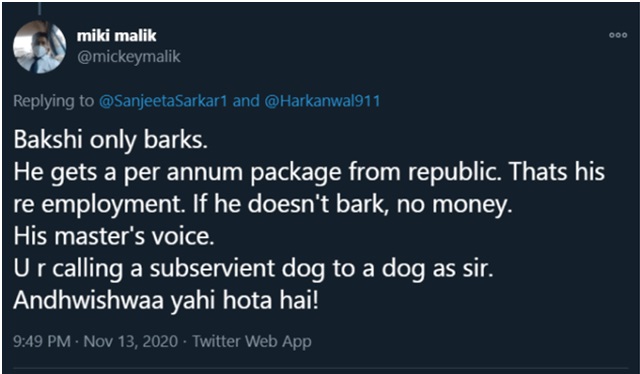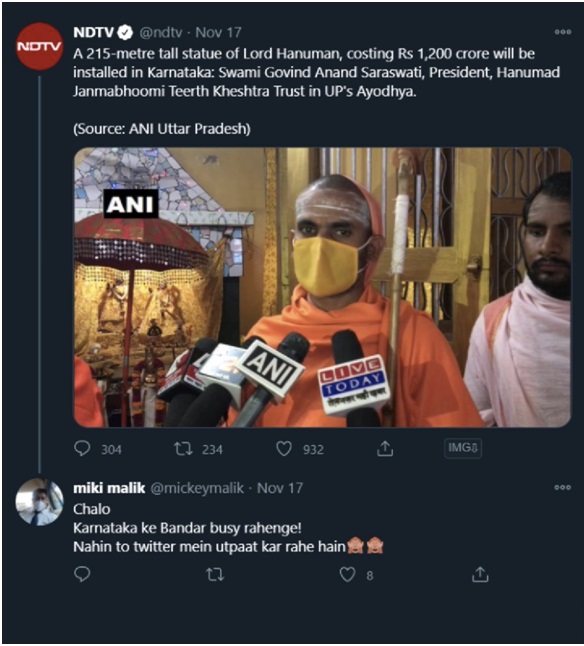 This tweet clearly indicates that Malik was a troubled man who had hit rock bottom and perhaps was desperately seeking attention online.
"GoAir has terminated the services of the Captain with immediate effect," said GoAir's spokesperson when prodded about Malik's objectionable tweets. The spokesperson added, "The airline does not associate itself with personal views expressed by any individual or an employee."
Also read: GoAir employee Asif Khan tweeted filthy comment on Maa Sita, got sacked after Hindus united
It is amply clear that it was not one stray tweet against PM Modi which prompted GoAir to terminate Miki Malik, but a series of offensive and derogatory tweets which ultimately proved to be the final nail in the coffin for him. However, the liberal intelligentsia banded together to further propagate their propaganda on how democracy is in danger under the Modi government.