On Wednesday, India decided to 'restrict' the import of refined palm oil from Malaysia. The country, under the leadership of 94 year old Mahathir Mohamad, has consistently taken anti-India stand in the last one year, and therefore, the Ministry of Commerce and Industry has put the restriction on import of refined palm oil.
The decision by the Piyush Goyal-led ministry will not only hurt the Malaysian economy, but will also boost business for Indian refiners. The decision will help the local oil producers in increase of sales, as it will make their product more competitive.
Commenting on the latest decision, a Mumbai based refiner said, "This move in a way will punish Malaysia and will help local refiners as well."
Palm oil accounts for nearly two-thirds of India's total edible oil imports. India buys more than 9 million tonnes of palm oil annually, mainly from Indonesia and Malaysia. About 96-98% of palm oil consumed by India is imported.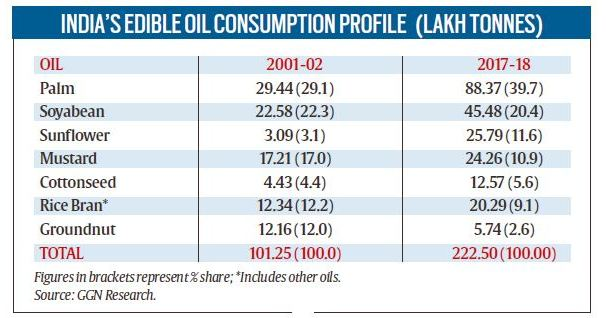 Imports from Malaysia had skyrocketed from 6, 26,362 Metric Tonnes (MT) in 2016-17 to 25,96,225 MT in Jan-June, 2019 (on annualised basis), showing an increase of whopping 314 percent whereas the imports from other countries declined from 23,15,292 MT in 2016-17 to 7,25,210 MT in Jan-June, 2019.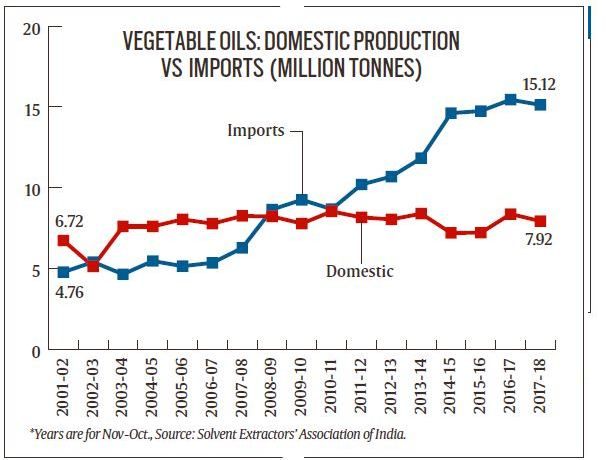 The bulk of palm oil is consumed by the food industry for everything from mithais, namkeens, bread and biscuits, to noodles and quick-service restaurants. It is the cheapest oil and amenable to deep as well as multiple frying. Hydrogenated vegetable oil (vanaspati), too, is entirely based on palm oil.
Restricting imports from Malaysia would not create a shortage of edible oils in India, as Indonesia is eager to sell more and more palm oil. India could also increase imports of soy oil from Argentina and sunflower oil from Ukraine to offset any drop in palm oil shipments. This approach could devastate Malaysia's palm oil industry.
It seems Mahathir has skipped his classes on the economy as he has decided to alienate India at a time when Malaysia exported palm oil worth $1.65 billion to India in 2018. Globally, the European Union is also planning to phase out palm oil by 2030 as there are growing concerns over its impact on the environment as Malaysia finds itself caught in the crossfire between the US-China trade war as two of its biggest trade partners engage in a tariff war. At such a delicate time, the statement from Mahathir has alienated India and it has exposed his inept and extremely poor judgement of economics.
Only a leader with absolute disregard for trade and economy would decide to anger his country's third-largest export destination for palm oil exports as in 2018, palm oil exports to India amounted to $1.63 billion. The palm oil industry is one of the biggest employers in the Southeast Asian country of 32 million people and India's move to restrict its exports will have widespread ramifications for the country.
It seems that the Indian government has had enough of Mahathir's antics and is in a mood to make him pay for his anti-India tirades.