With just a week left in the end of the second decade of the 21st century, one would tend to look back at whatever happened throughout the decade, good or bad. Be it politics or cinema, or even sports for that matter, one could simply not ignore the influence some personalities had on the entire nation.
While the list would be undoubtedly infinite, here is a comprehensive list of the influential personalities that made a major impact in the current decade.
Politicians
1. Narendra Modi [Prime Minister of India] –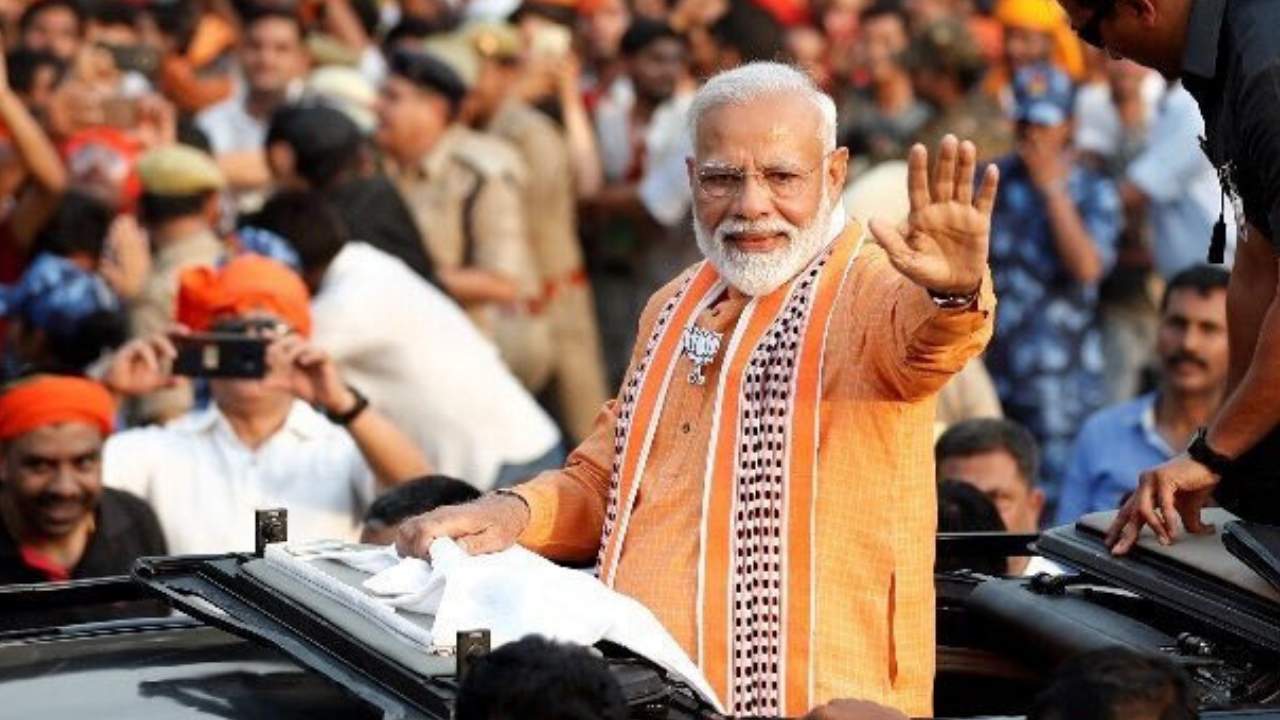 He is the living embodiment of the quote 'From rags to riches'. Consistently hounded for his involvement in the 2002 Gujarat riots, Narendra Modi rose to become the first non-Congress PM to not only win with a complete majority but also be reelected to power in 2019.
2.  Amit Shah [Home Minister of India] –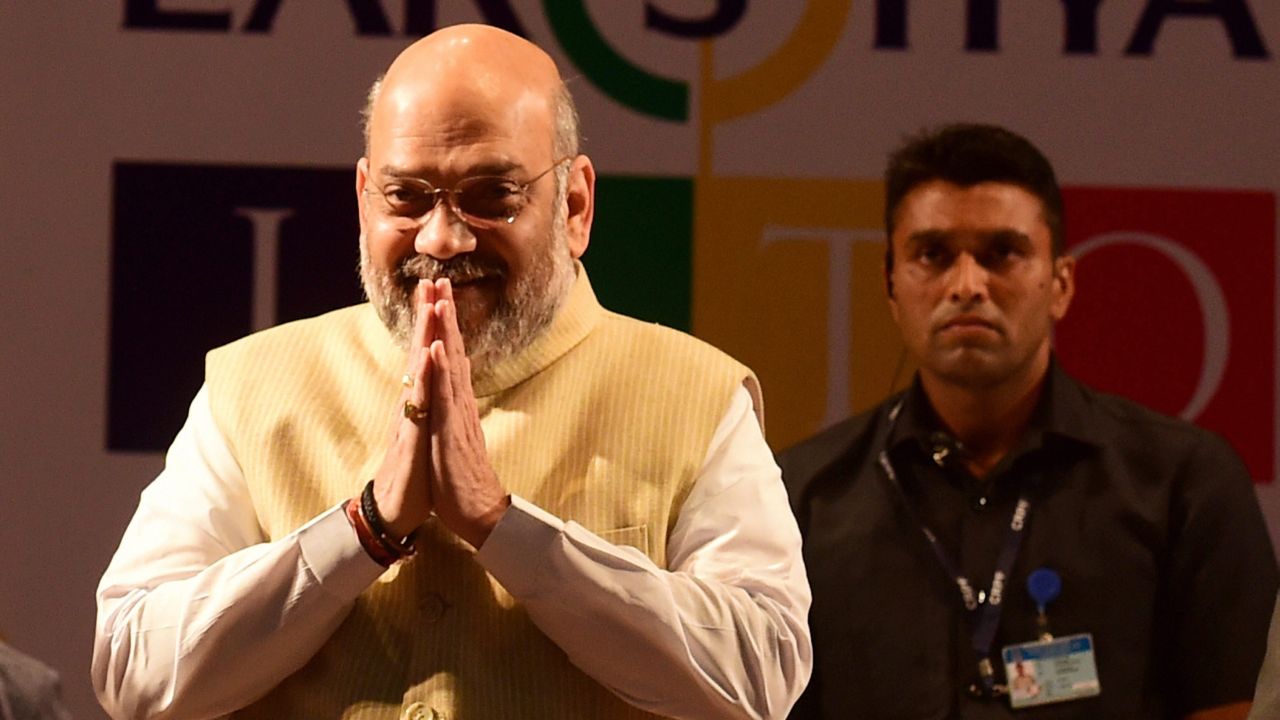 Famous as the right hand of Narendra Modi, this man was once falsely accused of orchestrating fake encounters as the Home Minister of Gujarat. However, fate took an interesting turn and as the nation's Home Minister today, Amit Shah has changed the face of India for once and for all.
3. Yogi Adityanath [Uttar Pradesh Chief Minister] –
An influential MP from Gorakhpur, it was Yogi Adityanath who played an important role in the massive transformation of BJP in Uttar Pradesh, bringing it back to power in 2017 and making the state a much better place to live in.
4. Sushma Swaraj [Former Minister of External Affairs] –
With the resurgence of BJP in 2014, Sushma Swaraj turned out to be the compassionate External Affairs Minister. Her social media-friendly image, ready to help 24*7 attitude made her everyone's favorite. Her untimely death in August 2019 left a major void in both BJP and the entire nation's conscience.
5. Manohar Parrikar [Former Minister of Defence Affairs] –
The man behind India's change in diplomatic exchanges, it was Manohar Parrikar who gave India the aggressive image they're well known for right now. His untimely death to pancreatic cancer left a void that couldn't be filed.
6. Arun Jaitley [Former Minister of Finance] –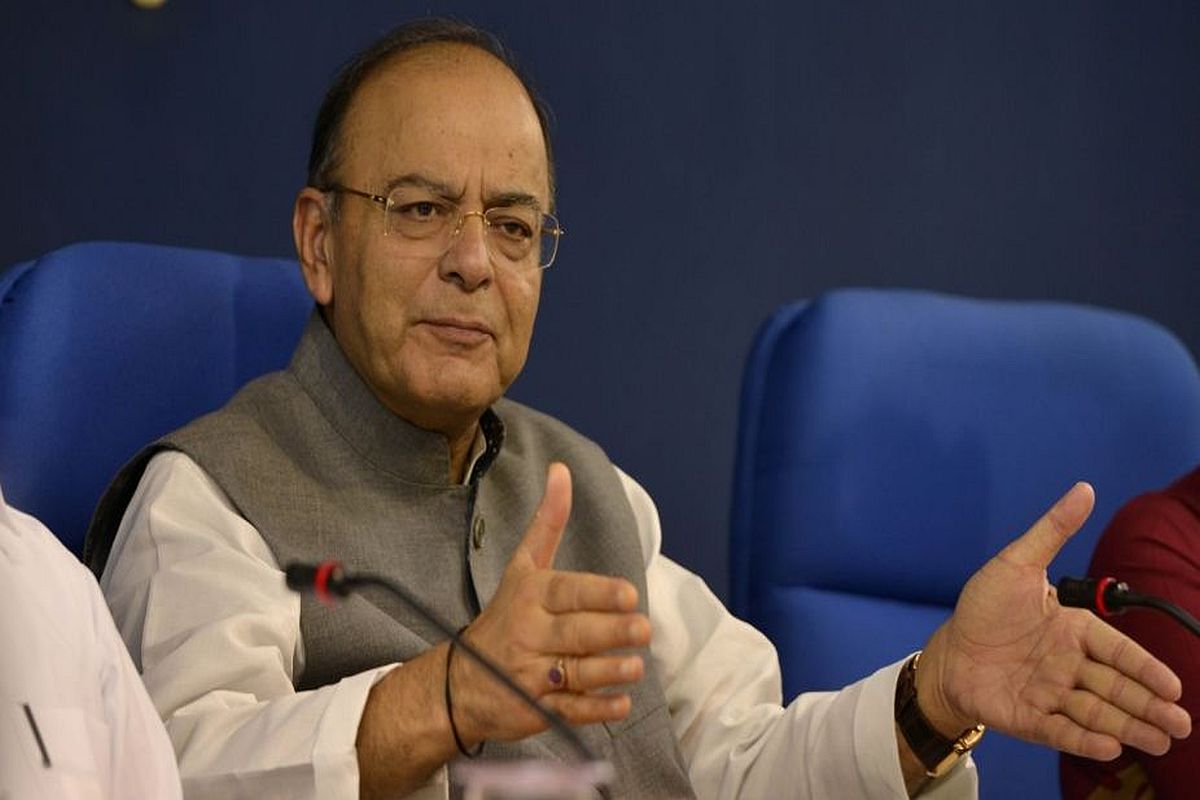 If Amit Shah was BJP's electoral pundit, Arun Jaitley ensured that BJP's political as well as financial image never waned. He was undoubtedly the right man at the right place before deteriorating health claimed him in 2019.
7. Himanta Biswa Sarma [BJP leader in Assam] –
Unceremoniously ousted by Rahul Gandhi for trying to imbibe sense into Assam CM Tarun Gogoi, this influential Congress leader went on to officially open the doors of the Northeast for BJP. Ever since the victory in Assam, he never looked back.
8. Smriti Irani [Minister of Textiles] –
Once famous for the role of Tulsi Virani in 'Kyunki Saas Bhi Kabhi Bahu Thi', Smriti Irani turned out to be the giant killer from BJP, who destroyed the invincibility of Congress in 2019 Lok Sabha elections as she won their much-prized constituency of Amethi from the erstwhile MP Rahul Gandhi.
9. Piyush Goyal [Minister of Railways] –
If the Indian Railways has transformed from being a mere laughing stock to an enviable growth model, it is because of the reforms taken by this man and his predecessor, Suresh Prabhu.
10. Biplab Deb [Tripura Chief Minister] –
This man literally achieved the 'Mission Impossible' as he brought BJP to power in Tripura, a state where they had never even attained the status of the main opposition.
11. Arvind Kejriwal [Delhi Chief Minister] –
An ex Magsaysay Award winner, he rode to power in 2015 as the political representative of 'India Against Corruption', a movement started by Gandhian activist Anna Hazare.
Sportspersons
12. Virat Kohli [Indian cricket Team Captain] –
Once famous for leading India to the top honours at Under 19 World Cup, the current skipper has given India a historic test series win in Australia, a feat unmatched by anyone till date.
13. MS Dhoni [Former Indian Cricket Team Captain] –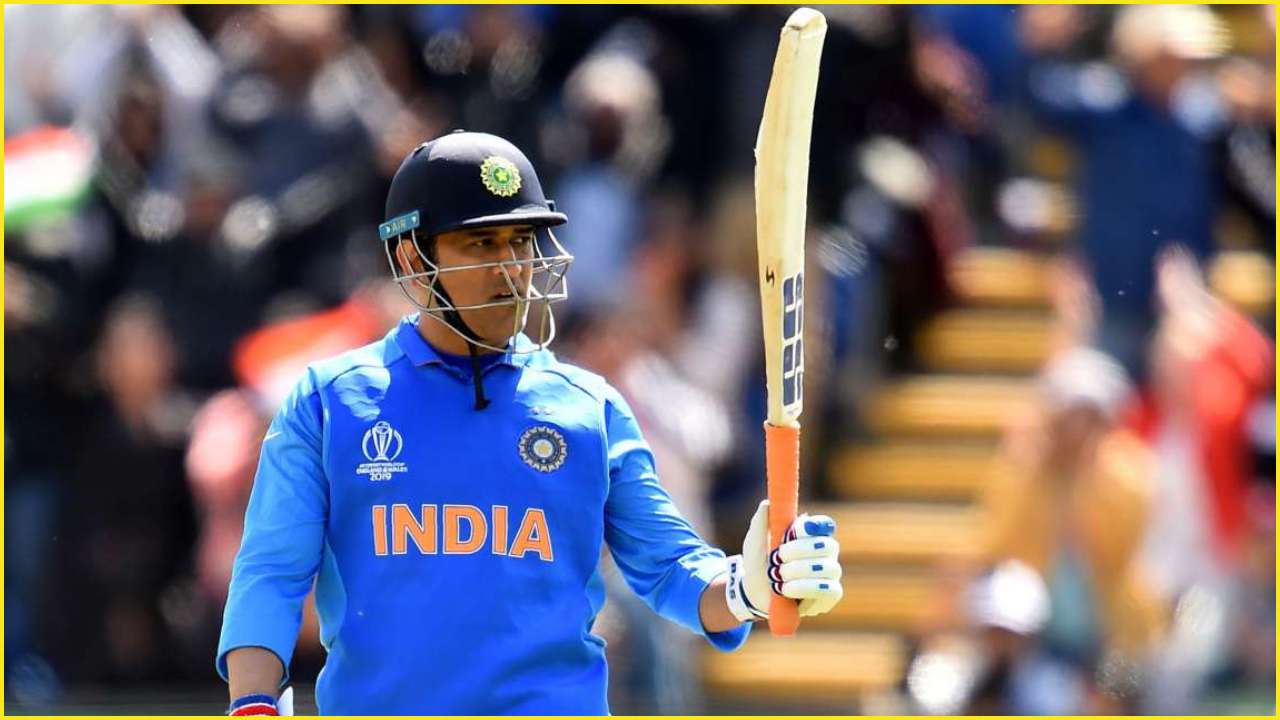 The first Indian captain who brought home the ICC Test Championship Mace, The ICC Cricket World Cup and ICC Champions Trophy. If Sourav Ganguly set the base for a strong Indian cricket team, MS Dhoni paved the way for the Indian cricket team which is anything but a pushover as of now.
14. Hima Das [Ace Sprinter] –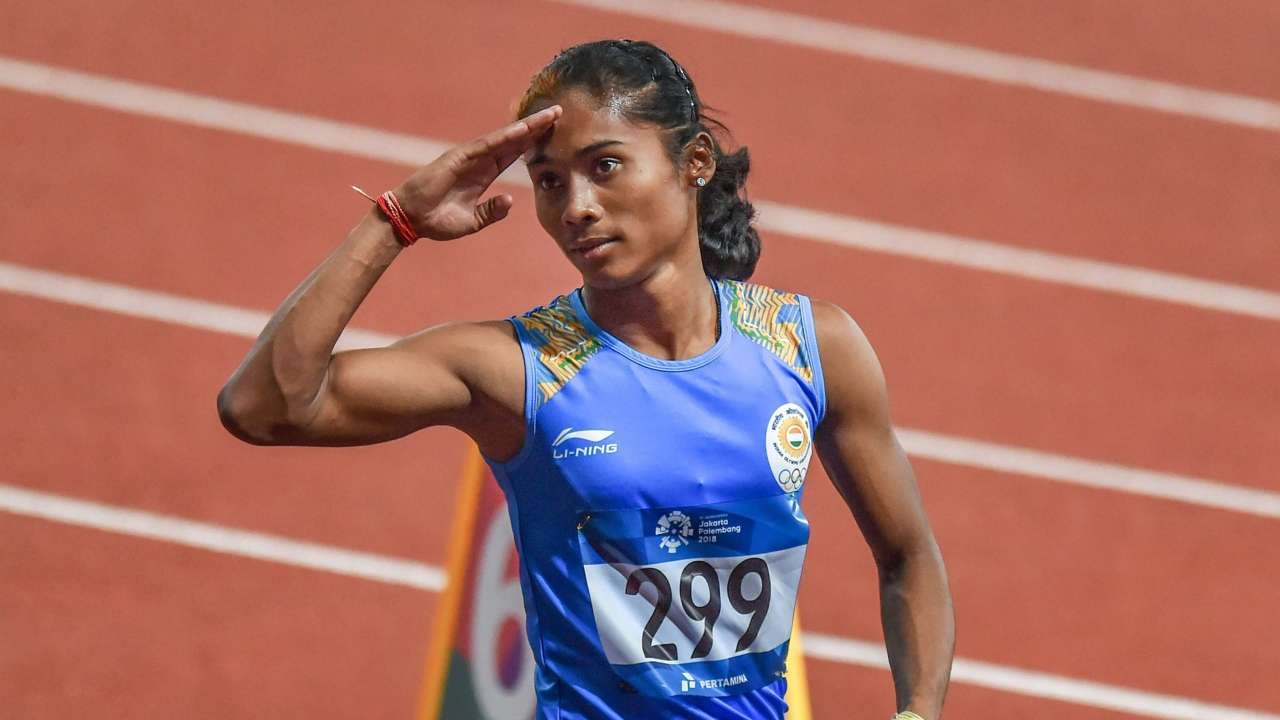 Following PT Usha, India seems to have found their new hope in this woman. The first Indian to win a track and field gold at any level in IAAF World Championships, Hima Das is undoubtedly the next 'Golden Girl' for Indian athletics.
15. Mary Kom [World Champion Boxer] –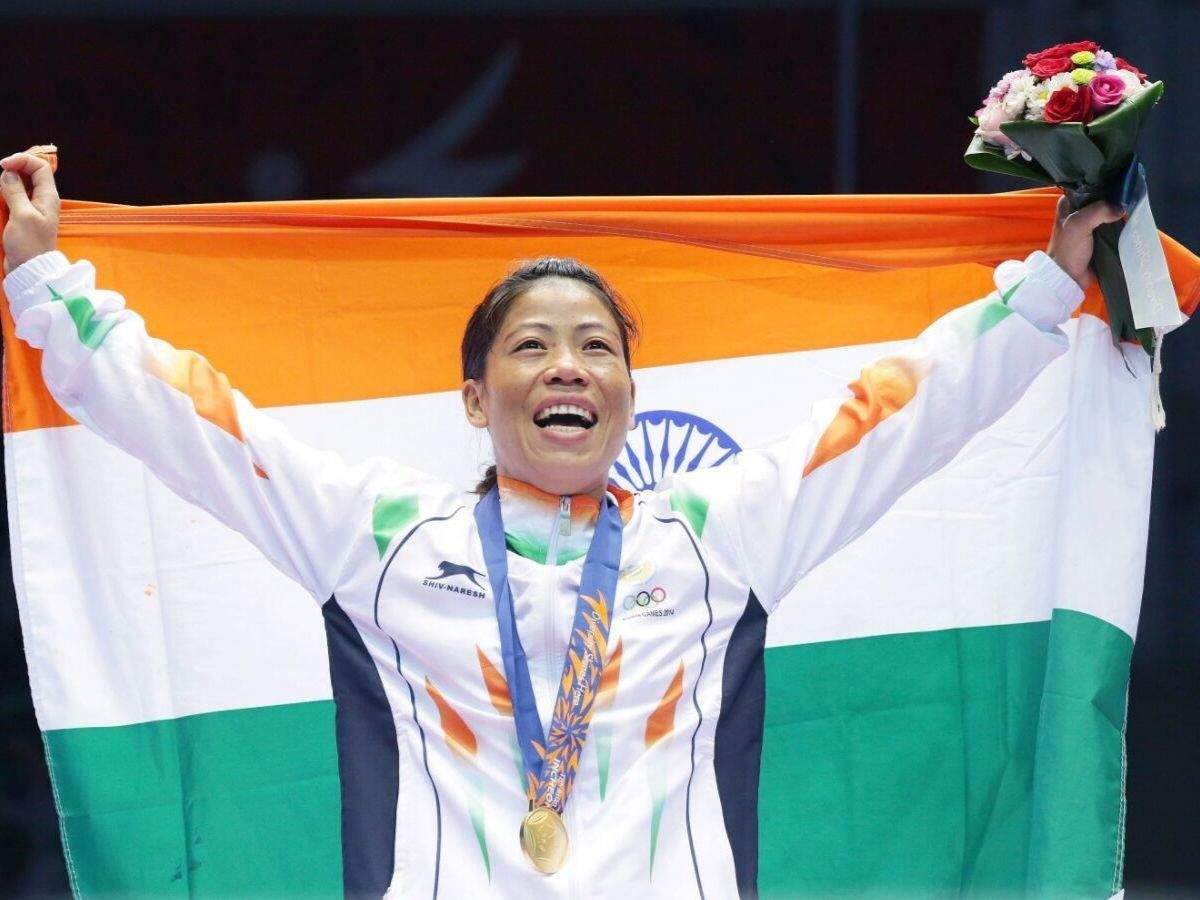 For 'Magnificent Mary', age is just a number. Having won the first-ever boxing medal for India in women's boxing, the five-time world champion recently claimed her sixth World Championship title at AIBA World Championships 2018.
16. P. V. Sindhu [Badminton Shuttler] –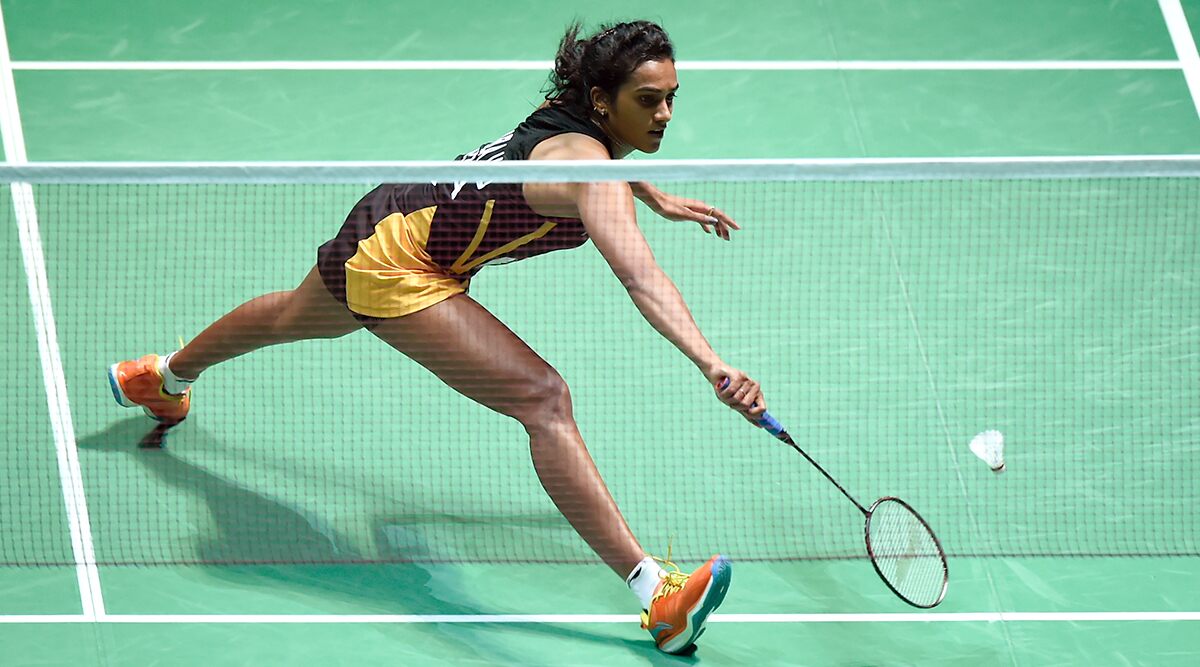 The first-ever woman to win back to back World Championship medals, PV Sindhu is now India's first-ever badminton player to have won the Badminton World Championship with a gold medal at the BWF World Championships 2019 held in Basel, Switzerland.
17 & 18. Harmanpreet Kaur/ Smriti Mandhana [Indian Women Cricketers] –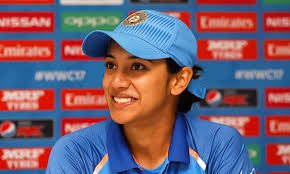 With their stunning performances in the 2017 ICC Women's World Cup, the two cricketers have made women's cricket in India a force to reckon with.
19. Sunil Chhetri [Indian Soccer Player] –
If Indian football is a household name, it is all thanks to Sunil Chhetri. Having given India their first win in 55 years at Asia Cup 2019, this football player is also the world's second-highest active goal scorer, only behind the world-famous Portuguese striker Christiano Ronaldo, with 72 international goals and counting.
20. Dipa Karmakar [Gymnast] –
She may have missed a medal at Rio Olympics by a whisker, but the gymnast from Tripura has given recognition to gymnastics as a sport in India.
Cinema/Artists –
21. Ayushmann Khurrana [Actor] –
In an industry having an extra soft corner for nepotism, Ayushmann Khurrana, whose claim to fame was hosting reality shows for Star Plus and winning the controversial reality show 'Roadies', shot to fame with the runaway hit 'Vicky Donor'. Since then, he has never looked back and has delivered consistent hits in the past since the past 2 years, with seven consecutive hits in a row and counting. He was recently awarded National Award for Best Actor in 'Badhaai Ho'.
22. Nawazuddin Siddiqui [Actor] –
Like Ayushmann Khurrana, Nawazuddin Siddiqui had no Godfather. Worse, he was just an extra in most of his initial films. However, with the classic 'Gangs of Wasseypur', he became an overnight sensation, and since then, he has never looked back.
23. Deepika Padukone [Actress] –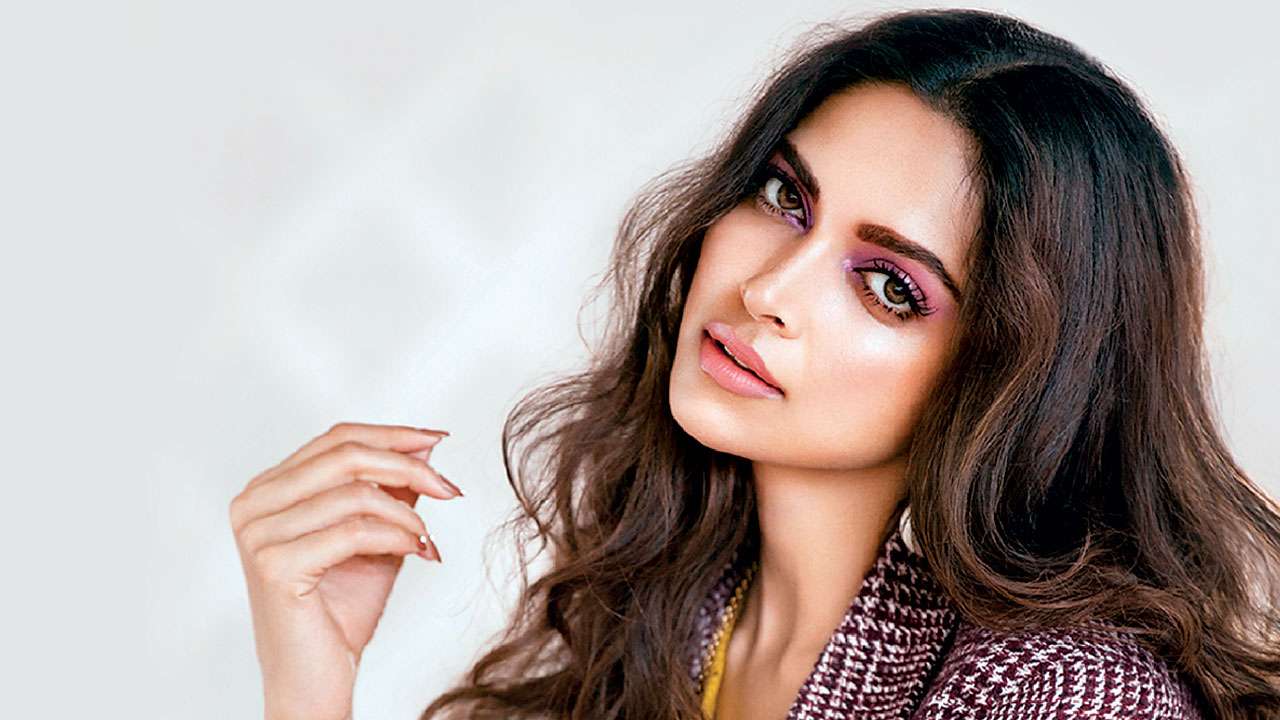 Having shot to fame with her debut 'Om Shanti Om', it was the current decade that brought out the best in Deepika Padukone, with films like 'Piku', 'Bajirao Mastani' and 'Padmaavat'. She also openly discussed her fight with depression, for which she was appreciated by one and all.
24. Prabhas – [Actor]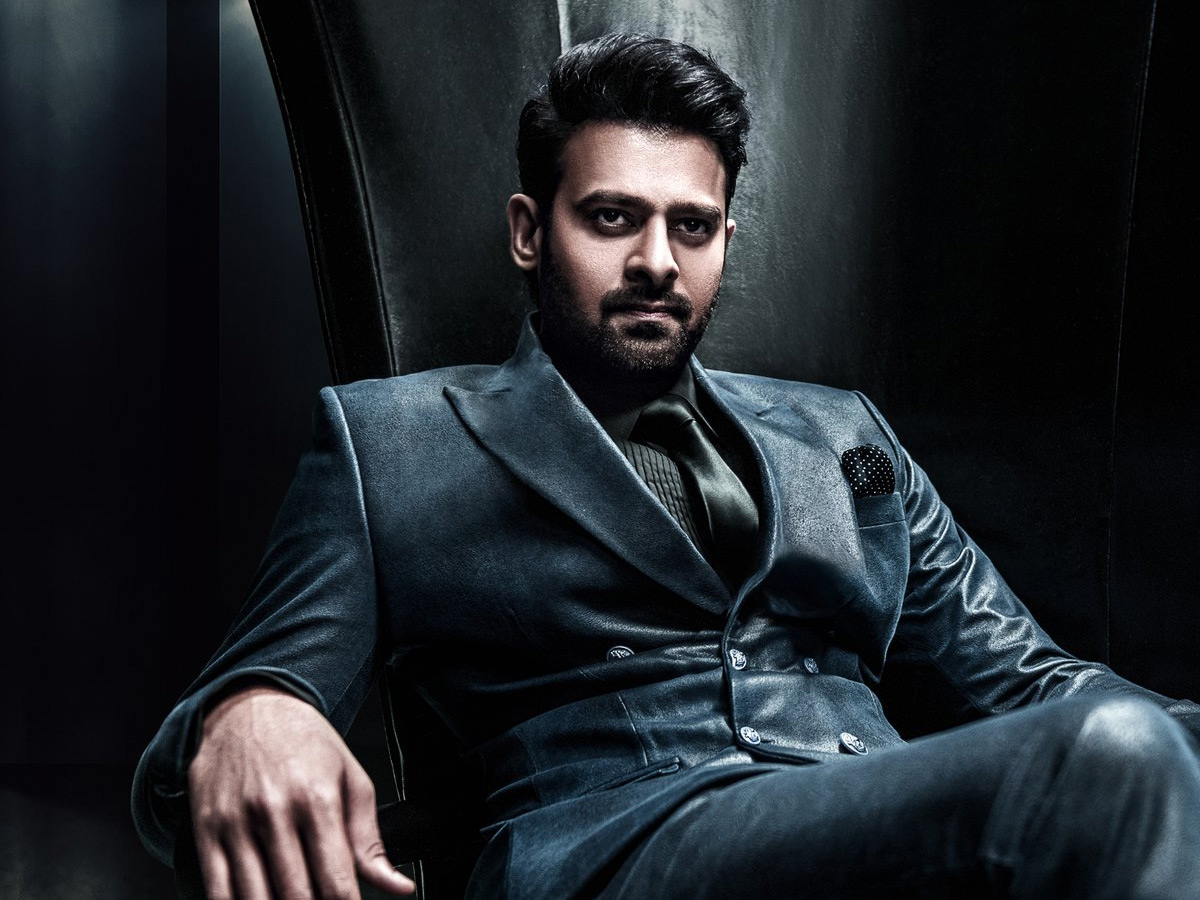 A popular Telugu actor, Prabhas shot to worldwide fame as Amarendra Baahubali in the 'Baahubali' franchise. Despite the massive criticism meted out to 'Saaho', Prabhas' image, as well as his acting, salvaged the film to a massive extent.
25. Naveen Raj Gowda aka Yash [Actor] –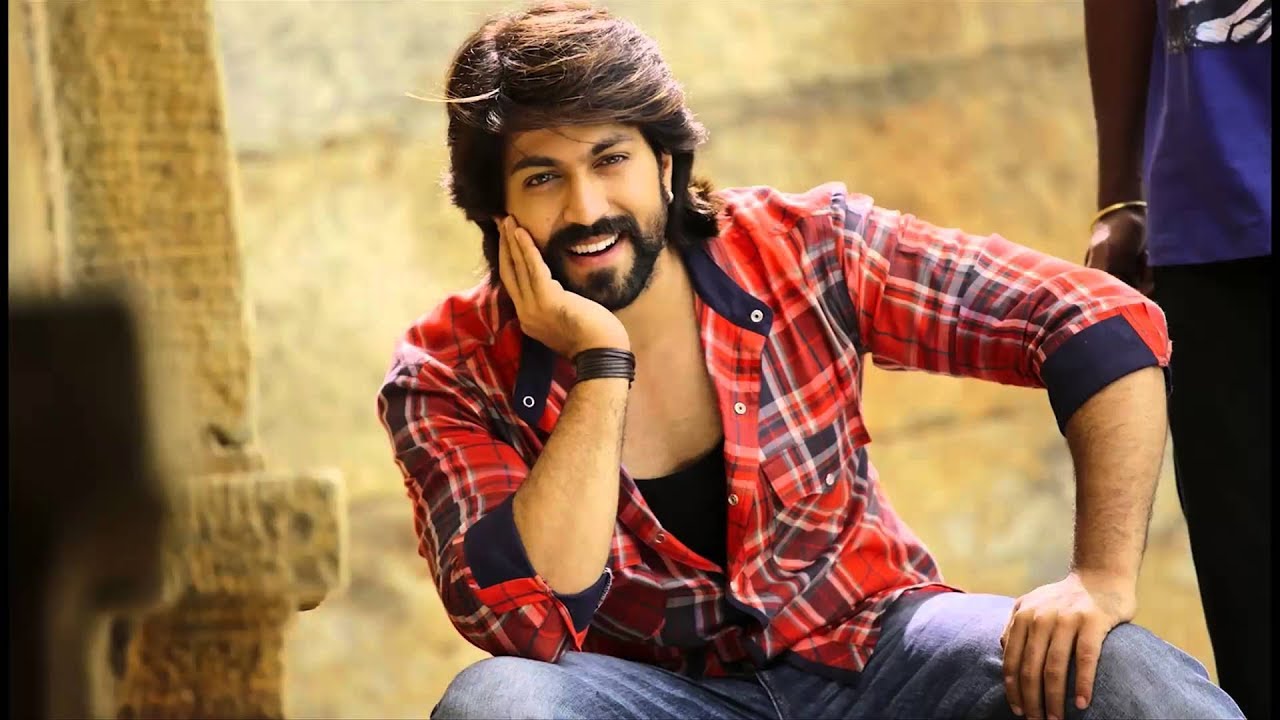 From being a Kannada superstar, Naveen Raj Gowda aka Yash shocked everyone with a gripping political thriller 'KGF', a fictional drama with the dramatic history of Kolar Gold Fields as the backdrop.
26. Kangana Ranaut – [Actress]
Having shown her finesse with films like 'Queen', Kangana was one of the first actresses to openly attack Bollywood for their soft corner for nepotism.
Directors

– 
27. SS Rajamouli –
Famous for his creations like 'Magadheera', 'Eega', SS Rajamouli broke all records and norms for Indian cinema, with his massively successful 'Baahubali' franchise.
28. Vivek Agnihotri –
Controversy's favorite child, Vivek Agnihotri shot to fame as he identified the Naxal sympathizers within the academic circles of India, terming them as 'Urban Naxals'. He is also famous for changing the narrative of social issues in Bollywood with films like 'Buddha in a Traffic Jam', 'The Tashkent Files' etc.
Business people – 
29. Ritesh Agarwal OYO –
As the brains behind the OYO rooms app, he has changed the face of Indian hospitality in terms of affordable hotel services.
30. Mukesh Ambani –
A worthy successor to Dhirubhai Ambani, the current owner of Reliance Group has changed the face of Indian telecom with his much famous mobile service 'Jio'.
31. Anand Mahindra –
Tech-savvy, social media friendly as well as nationalist by heart, Anand Mahindra has been the face of the resurgence in Indian technology, with projects like EPIC channel, Mahindra Satyam to his credit. He also promotes desi innovations from time to time.
32. Sundar Pichai [Technocrat] –
An IIT Kharagpur graduate, Sundar Pichai became the CEO of Google in 2015. Playing an important role in making Alphabet Inc. the parent company of Google, he is now the CEO of Alphabet Inc. as well.
33. Vijay Shekhar Sharma [Technocrat] –
As the financial head of PayTm, Vijay Shekhar Sharma led a revolution in terms of changing the face of digital payments of India.
34. Satya Nadella [Technocrat] –
As the first Indian born CEO of Microsoft Inc., Satya Nadella has revived the sagging fortunes of one of the most widely known technology companies of the world.
35. Byju Raveendran [Technocrat] –
What Vijay Shekhar Sharma is to digital payments, is what Byju Raveendran is to digital education. His edutainment app Byju is also the official sponsor of the Indian cricket team.
36. Gautam Adani [Technocrat] –
Founder of the Adani Group, Gautam Adani is a multi-billionaire industrialist who is playing an influential role in attracting multibillion-dollar investments into India.
Journalists

– 
37. Ravish Kumar [NDTV Journalist] –
Love him or hate him, you simply cannot ignore this man and his straightforward prime time talks as an NDTV reporter. An influential ground reporter, he was felicitated with the Magsaysay Award this year.
38. Arnab Goswami [Head of Republic TV] –
Like Vivek Agnihotri changed the narrative of Bollywood cinema, Arnab Goswami changed the face of Indian journalism as the chief editor of Times Now. He quit the channel to start his own venture, Republic, which is now a successful media venture with its own viewer base.
39. Anjana Om Kashyap [Aaj Tak Journalist] –
As the prime time face for Aaj Tak, Anjana Om Kashyap played an influential role in changing the image of Aaj Tak, making her own space in an industry dominated by English speaking journalists.
40. Rubika Liyaquat [ABP News Journalist] –
An able competitor to Anjana Om Kashyap, Rubika Liyaquat has not only established herself as a powerful woman journalist, but has also emerged as a fitting response to cyber bullying of journalists as and whenever necessary.
41 Sudhir Chaudhary [Zee News Journalist] –
The editor in chief at Zee News is well famous for his analytical show 'Daily News and Analysis'. He is another journalist after Arnab Goswami to have brought a major change to the narrative of Indian journalism.
Writers

– 
42. Amish Tripathi –
Famous for writing the 'Shiva' trilogy and now the 'Shri Ram Chandra' trilogy, Amish has become popular nationwide for making Indic history millennial-friendly, with some fictional twists of course.
43. Bibek Debroy –
An influential bureaucrat, he is also equally powerful with the pen. He is credited with one of the best translations of the great epic of Mahabharata.
Other public figures – 
44. Anna Hazare –
Like Jay Prakash Narayan changed the face of Indian politics in the 20th century, Anna Hazare led a successful anti-corruption movement, with an aim to eradicate the rampant corruption prevalent in India by getting the Jan Lokpal Bill implemented.
45. Ajit Doval –
A successful IPS officer, Ajit Doval was appointed as the National Security Advisor in 2014. It was under his tenure that India changed its position from the defensive to the offensive against terrorism, which reflected in the cross border surgical strikes [that were publicized] that took place in 2015 and 2016 respectively.
46. Harish Salve –
An influential advocate, Harish Salve single-handedly delivered victory to the Indian side at the International Court of Justice in the case of Kulbhushan Jadhav, an ex-Navy officer wrongfully incarcerated in a Pakistani prison.
47. Subramanian Swamy –
From exposing the huge cartel of corruption behind the UPA government to taking one of the most powerful families of the court apart from playing an influential role in restoring the Ram Janmabhoomi complex to the original claimants, this economist cum lawyer has done it all.
48. Prashant Kishor –
An election strategist by profession, he has changed the parameters of electioneering in India for once and for all. Prashant Kishor has a very successful profile as an election strategist.
49. Deepak Mishra –
Formerly the Chief Justice of India, Justice Deepak Mishra was the one who led to the fast-tracking of long-delayed decisions like the Ram Janmabhoomi movement.
50. Ranjan Gogoi –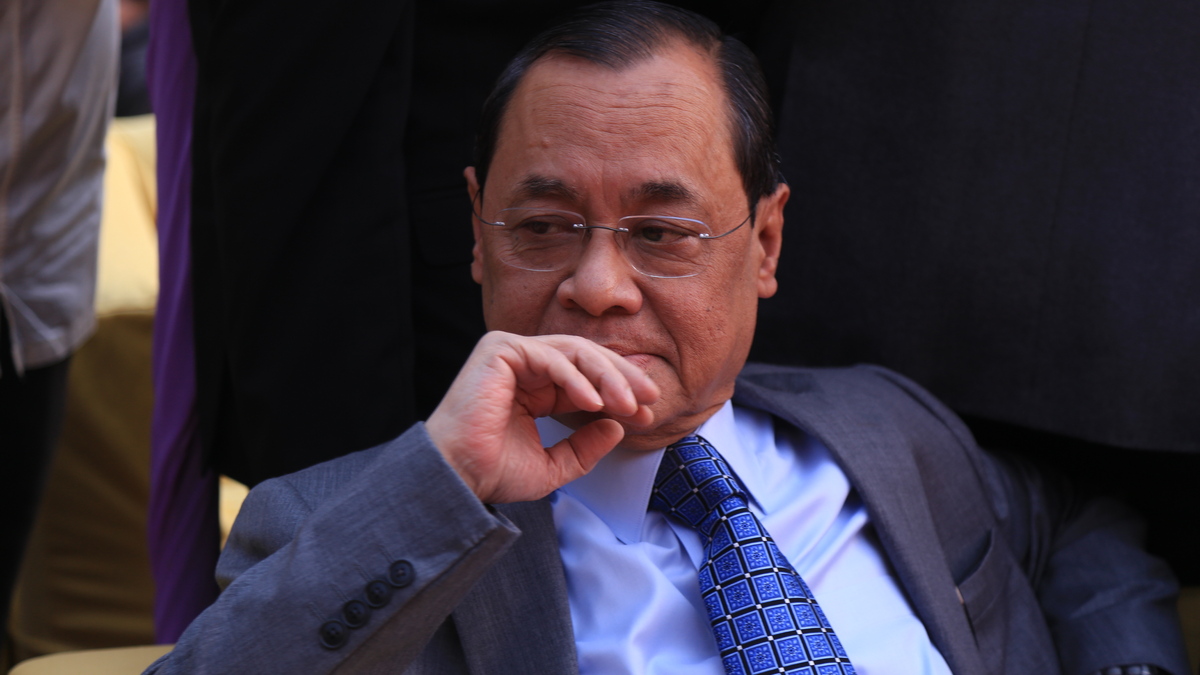 Apart from delivering the verdict in favor of the Ram Janmabhoomi Nyas in the legendary Ayodhya dispute, ex-Chief Justice of India Ranjan Gogoi is also credited with bringing the Supreme Court under the purview of RTI.
Such personalities have left an everlasting impact on the minds of millions of Indians. We are indebted to the contributions of most of these people, and we hope that they continue to contribute to India's cause in the coming years.