People for the Ethical Treatment of Animals aka PETA, the group that does not want you to burst crackers on Diwali as it would hurt the dogs, or for that matter any animal, the same PETA that campaigns to ban the old-age tradition of Jallikattu but makes a half hearted plea against animal slaughter during Eid or keeps mum entirely.  PETA, which wants to ban everything from owning pets to eating cheese, naturally did not like the tradition of Jallikattu and wanted to get rid of it. And what's a more PETA-like thing to do than launch a campaign of cultural imperialism for which apparently PETA gave an excess of $650,000 in cash and services to its India office in 2015, according to its tax returns, so that it could go to the Supreme court and peddle its propaganda throughout the country. And now the it has been found that the protectors of animal rights, PETA has been reportedly putting healthy animals to sleep by euthanizing them on a massive scale.
According to reports, PETA puts to death up to 97.4 percent of the animals in its care in any given year, including those it accepts from members of the public who expect the organisation to provide these helpless animals a new home. The animal rights group has put down shockingly 36,000 animals in the last 20 years. PETA's pro-killing attitude is part of its core and it should shock any animal lover.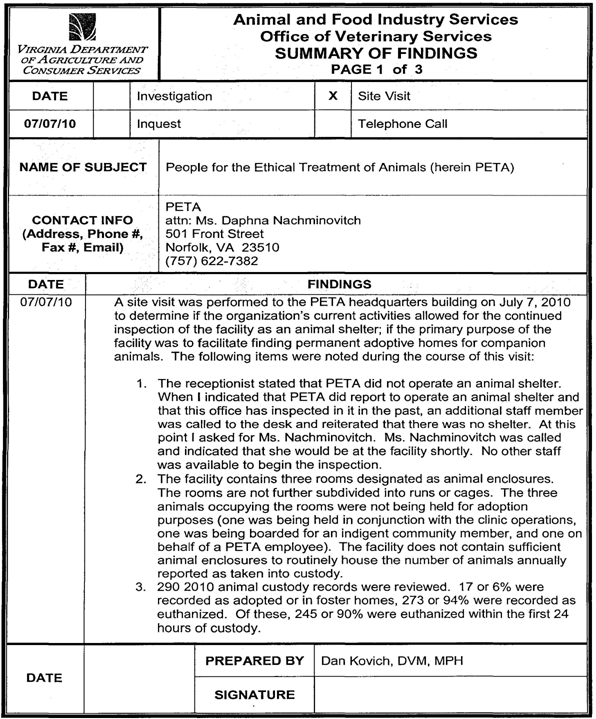 The question arises, why does PETA kill cats and dogs by thousands instead of finding them homes, the reason is simple, PETA does not believe in pet ownership. In PETA's twisted mind, it's more humane to just euthanize the animals than for hypothetical harm to befall them in the future. In November 2014, PETA employees had allegedly taken a family's Chihuahua without cause in broad daylight from the family's home in Virginia, USA. A surveillance video showed a van branded with the PETA logo pull up in the driveway followed by a worker seizing the dog and driving off. The dog's owner had said that PETA employees later returned to his home with a fruit basket and news that the dog had been killed. The little girl, whose chihuahua Maya was killed by PETA had been inconsolable at that time.
Tragically, Maya was not the only animal they killed that year. In 2014, PETA killed 2,324 of the 2,626 animals it acquired, including Maya. It had a 1% adoption rate. In 2015, it killed another 1,494. In 2016, 1,442 were put to death. In 2017, 1,213 felines and 596 dogs were euthanized. Records reveal that in 2018, 1,162 out of 1,557 cats were put to death, a kill rate of 75%. Likewise, it killed 609 out of 911 dogs, a kill rate of 67 percent. The majority of the remainder were taken to local pounds where they were killed. All these records are from the state of Virginia in USA alone, we do not know what PETA is up to in the country here, but it does not take rocket science to figure out that PETA would be on working on similar lines here too.
In a 2014 interview with the Washington Post, Ingrid Newkirk, President, PETA had ridiculously argued that outdoor cats would be better off dead because they might contract a future illness or be hit by a car in the future. Similarly, PETA has also argued in court that elephants are better off being killed than living in American zoos where they are well cared for. PETA is more widely known for its edgy protests and media campaigns to draw attention to animal suffering than for this riverside shelter, and some in the animal welfare community deem the group too radical.
The celebrities who without giving any thought join the cause of PETA need to understand what goes behind the curtains. PETA is running its own form of Concentration camps in the name of adoption shelters where even the healthy animals are killed and euthanized. The high euthanasia rate at its shelter seems to counter its mission of protecting animals. According to the financial numbers available on PETA's website, it had a whopping revenue of $56 million during the year 2018 and we cannot help but wonder where does all that money goes. The scale of PETA's hypocrisy is simply staggering and therefore India needs to promptly ban the organisation just like it had done away with Greenpeace India.