Last year, when Chinese scientist He Jiankui explained his extraordinary claim to have helped produce the world's first gene-edited babies, criticism that he had acted irresponsibly promptly followed. He had used the CRISPR–Cas9 genome-editing technique to modify the CCR5 gene in two embryos, which he then implanted in a woman. The gene encodes a protein that some common strains of HIV use to infect immune cells. This whole claim came down hard on the scientists and he was hugely criticized for flouting established norms for safety and human protections along the way.
While we were still moving on from a scientific study damning implications for Chinese scientist He Jiankui's experiment and asserting an increased death rate with the rare genetic variants that He tried to engineer into embryos, another news about top Russian geneticists's "secret meeting" this summer with government health officials in Moscow to debate a bid by a Russian scientist Denis Rebrikov to create babies genetically modified with the gene-editing technology CRISPR is doing rounds on the internet.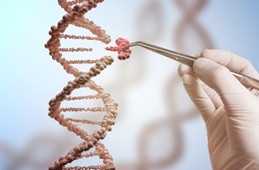 Why are we worried?
Because some 50-60 years ago the idea of genetically modified humans was in the realm of science fiction, so was the star drive which now is theoretic in nature and human civilization has changed in ways with every scientific and technological breakthrough we could never have foreseen since the dawn of humanity, hence, it will not remain the same now with this new CRISPR breakthrough. While they are already manipulating DNA and we haven't even begun to scratch entirely over the surface of the potential of synthetic biology.
Remember the time when Putin was speaking at a youth festival in Sochi, Russia in 2017 and claimed that genetically modified superhuman soldiers with no sense of pain or fear 'worse and more destructive than a nuclear bomb' could soon become a reality. Yes, sounds like the new plot for next Hollywood Sci-fi, right? And there we were thinking how much science and technology together could do for HIV, cancer, malaria, agriculture and all natural or accidental problems. Silly us! But this superhuman soldiers could be a reality as Putin said with the help of gene editing technology CRISPR.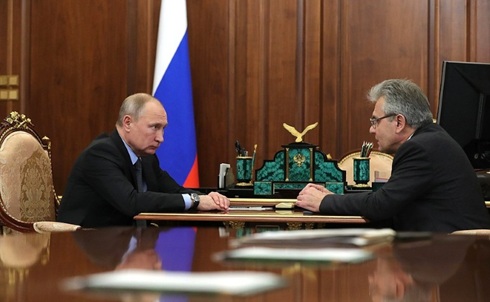 "The circumstances are entirely analogous to developing an atomic bomb".
The question arising now is whether Russia is really grabbing the CRISPR baton where China dropped it. And has China really dropped it while speculation about a third CRISPR baby have already been born in China is going on, as raised by a Stanford University physician and ethicist William Hurlbut.
According to Bloomberg, Putin last year directed $2 billion to be spent on genetic research that he said will "determine the future of the whole world."
Six weeks after top science journal Nature's call to action against Russian geneticists Denis Rebrikov's bid to create babies genetically modified, some of Russia's top geneticists convened a secret meeting with health officials at a facility in southern Moscow. Dmitry Peskov, the spokesman for Russia's leader, declined to give Bloomberg a position, saying gene editing is not "a presidential issue." However, Bloomberg reports that the Moscow gene-editing conclave was attended by pediatric endocrinologist Maria Vorontsova, who is Putin's eldest daughter and hold no government position as such. Although, Maria is credited to be Putin's trusted advisor genetic engineering, especially in the usage of CRISPR to create genetically engineered babies.
Reckoning that in Russia only Putin can decide how to regulate an emerging technology capable of changing the code of every living cell, the geneticists wanted to present their conflicting opinions about Rebrikov's intents in front of Maria Vorontsova, the people said.
If Rebrikov's application that he's preparing to submit to the Health Ministry of Russia in this October gets approved somehow then it would encourage other scientists to conduct risky experiments with human sperm, eggs and embryos before a global outline can be allocated to govern one of the most controversial and debated areas of science.
Since the potential misuses of CRISPR are so profound that Putin should be the one to make the final call on the matter. However, considering Putin's statement in 2017 in which he said: 'A man has the opportunity to get into the genetic code created by either nature, or as religious people would say, by the God, chances of Rebrikov's application rejections seem slim.  
Till now, very little is known about CRISPR's long-term effects on the human body. The first detailed report of doctors using CRISPR to manipulate the DNA of a living patient in an effort to cure cancer in just one man is only published in September 2019. So, we may need more than a decade or more away from having sufficient knowledge to safely edit embryos that are implanted for pregnancy further. In such scenario Russian scientist Rebrikov's actions could prove disastrous we fear. However, there is no science without experiments, failures and risks. If CRISPR experiments with an intention to help humanity are done in a controlled ethical manner, we should encourage Russia as long as they are not creating genetically modified superhuman soldier and its clones further.
However, it is a challenge to control the genetically modified future is in debate in less-than-democratic governments like those of China and Russia who listen to no-one.