India might ditch China-led Regional Comprehensive Economic Partnership (RCEP), and give priority to free trade deal with the United States, signalled trade and Commerce minister Piyush Goyal. India and United States have agreed on the broad framework of a free trade deal and, the countries could soon announce the deal. 
The trade deal was to be finalized during PM Modi's visit to the United States but it got delayed due to Goyal's US counterpart preoccupation with trade negotiations with Japan and China. "Therefore, probably, the finalization of the trade package got a little delayed. But we have almost resolved the broad contours of what we are going to announce. I don't see any great difficulty in closing the gaps on the first announcement," said Piyush Goyal.
India has very solid reasons to back off from China-led RCEP. The member countries of RCEP include ten member states of the Association of Southeast Asian Nations (ASEAN) (Brunei, Cambodia, Indonesia, Laos, Malaysia, Myanmar, the Philippines, Singapore, Thailand, and Vietnam) and 6 Asia-Pacific countries (Australia, China, India, Japan, South Korea and New Zealand). Out of the 15 member countries, India already has trade deals with ASEAN (10 countries), Japan, and South Korea.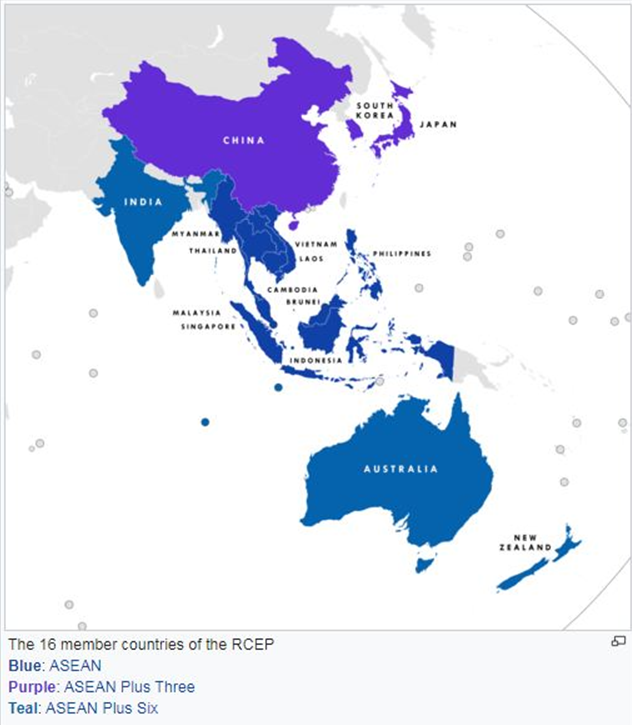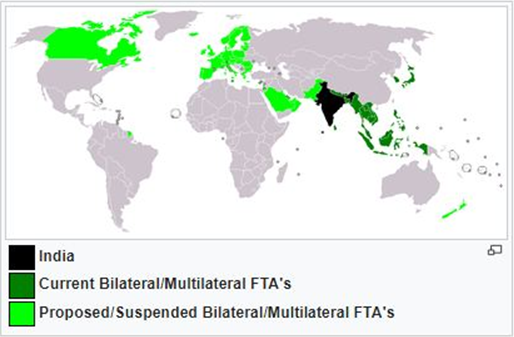 The only countries whose market access India would get, are Australia, New Zealand and China. The government is already working on bilateral trade deals with New Zealand and Australia. China, with which India already has 63 billion dollar trade deficit, India is not interested in signing a free trade deal. 

The wave of multilateral free trade deal is over since the rise of protectionism. The economic superpowers like the United States, United Kingdom are going for bilateral trade deal rather than multilateral ones. India might take a leaf out of their book and sign bilateral trade deal with the United States instead of going for RCEP. 
Indian businesses worry that they will lose due to new trade deal because companies from RCEP member countries could offer cheaper products which will ultimately hurt their own sales and profits. A 63 billion dollar trade deficit with China is a major concern for the policymakers in the country, businessmen policymakers also worry that India could be dumping ground for Chinese exports as the United States shuts door for them.
Steel businesses will be hurt most because they are able to compete with Chinese exports despite anti-dumping duty by the government. RCEP will allow Chinese companies to export duty-free steel to India at cheap prices which will ultimately hurt domestic businesses.
China is the largest trading partner of India with a huge trade deficit tilted in favour of China. The total trade of India with China was $84.4 billion in the fiscal year 2017-18. The total imports from China accounted for $68.06 billion while the exports accounted for just $16.34 billion. This posts a trade deficit of $51.72 billion which is almost equal to the defence budget of India. The trade deficit with China is so huge that the second-largest trade deficit with Saudi Arabia is almost one fourth ($13.93 billion) of that China's.
Therefore, India has no reason to sign a free trade deal with China which will further increase its deficit with China. Given the full-fledged China-US trade war, China will dump products in India if a free trade deal is signed. 
One argument in favour of the trade deal was that India will gain at services front due to the robust presence of Indian companies in the services sector. The policymakers were very much sure that India is going to lose on the goods front in the short term but on the services front, there will be an opportunity to capture a large market. In the long run, the service sector will constitute a larger part of the Indian economy, therefore, the trade-off of goods for services seem a good idea.
But, over the years, it has been seen that countries could easily find a substitute to goods but services cannot be replaced easily due to the sheer specialization they require. So, if, an India company is providing some service to American or Chinese enterprise, they would not easily find another company in another country which could supply the same specialized services. Therefore, India could capture China's services market without a free trade deal or a bilateral deal. In a bilateral deal, India could bargain better given India 50+ billion dollar trade deficit with China.
As of now, India has asked for more time to sign RCEP deal. But, the tone of the government makes it clear that India would not go for a multilateral trade deal. A bilateral trade deal with the United States is the priority of the Indian government.