After Twitter, now the British propaganda machinery- BBC- has also displayed its anti-Brahmin mindset. The BBC Hindi has come up with a despicable cartoon on the entire "Smash Brahmanical Patriarchy" row.
??????? ?? ??? ??? | एक हैशटैग जिसे 'ब्राह्मणों के ख़िलाफ़' षड़यंत्र बताया गया pic.twitter.com/9QdzDfIYzi

— BBC News Hindi (@BBCHindi) November 22, 2018
The cartoon symbolises everything which is wrong with journalism and journalists in India. The BBC is openly promoting hatred against Brahmins and sowing discord in the society. The Propaganda machinery of Nazi Germany and Stalinist Soviet Union also used to publish similar caricatures and demonise the Jews, which resulted in the holocaust of six million Jews in Germany as well as the deportation and exile of lakhs of Jews from Stalinist Russia. Following are the few images of anti-Jews propaganda.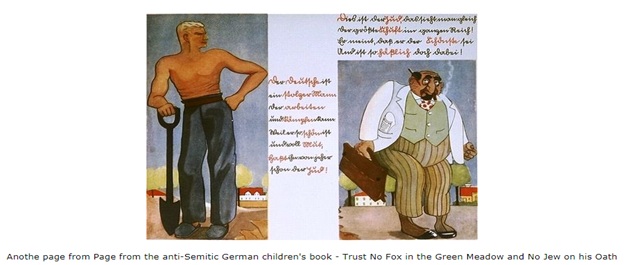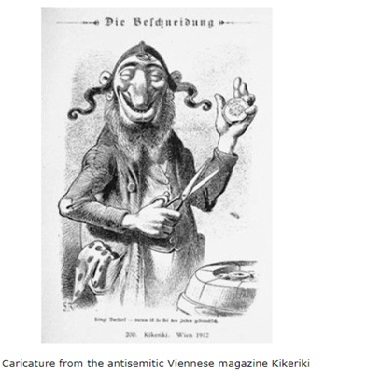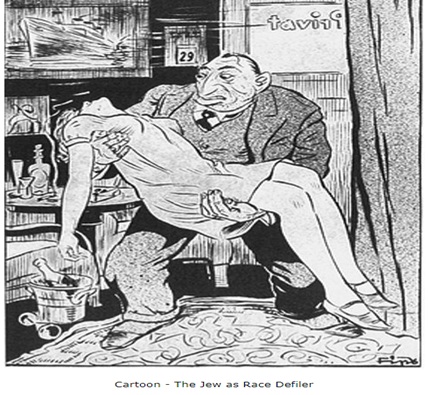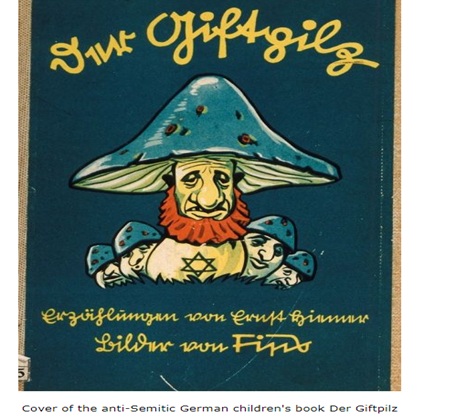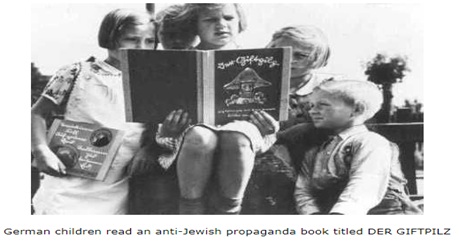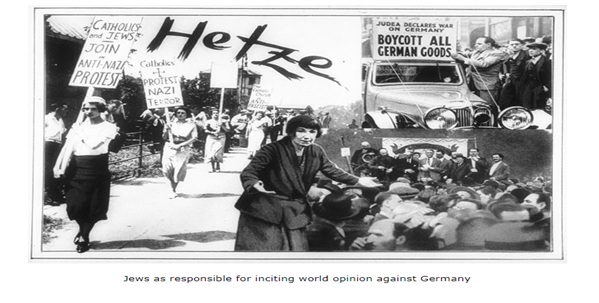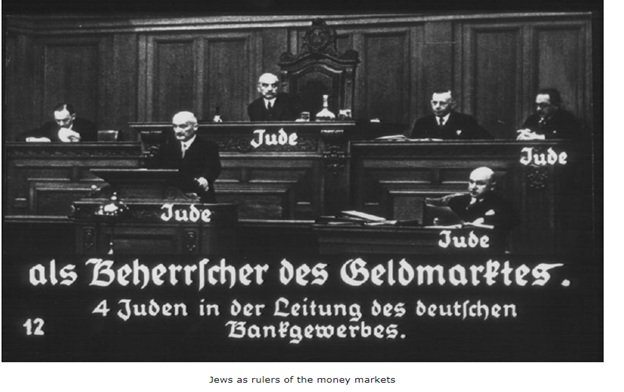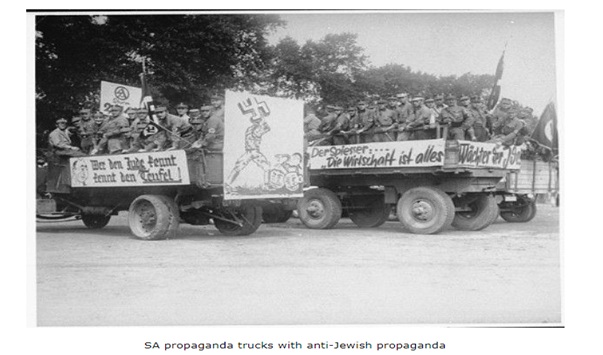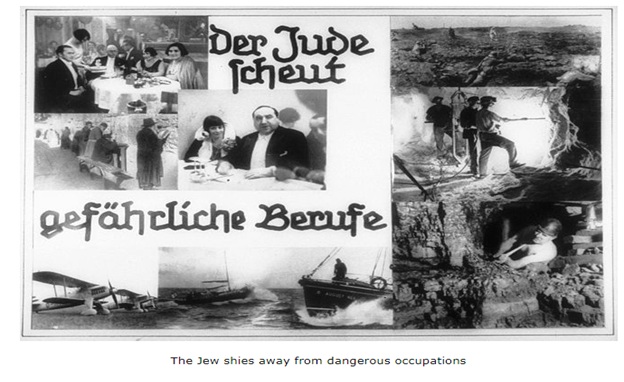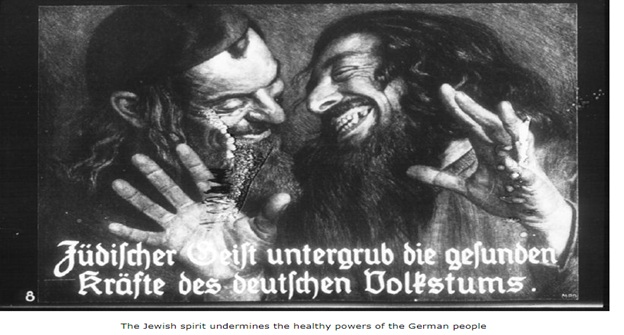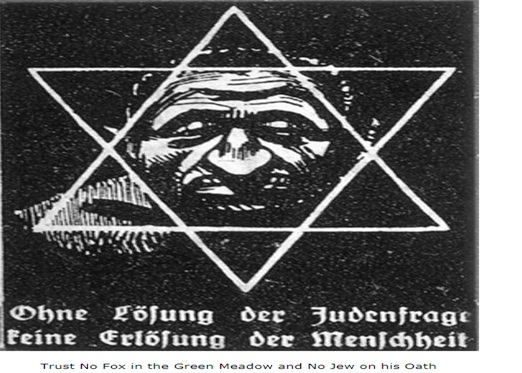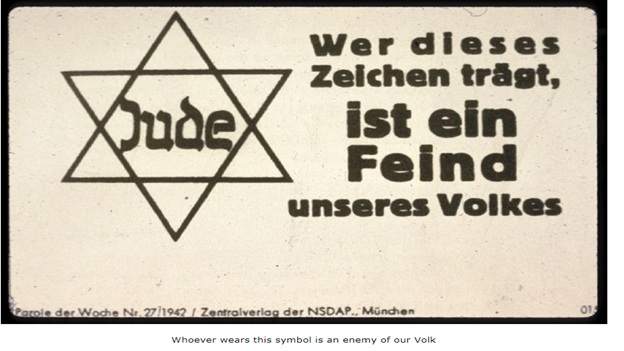 The movie 'The Eternal Jew' portrayed Jews as wandering cultural parasites, consumed by sex and money.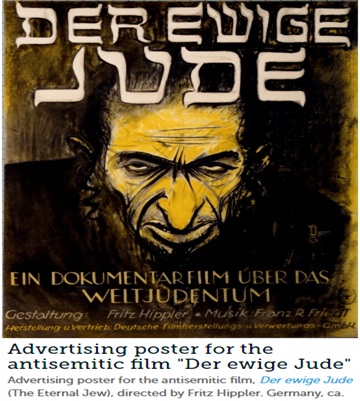 Newspapers also participated enthusiastically in spreading anti-Jews propaganda especially Der Stürmer (The Attacker) printed cartoons that published anti-semitic caricatures in order to depict Jews.
Similar hate campaigns against Jews were rituals in Soviet Russia where Jews and Judaism were linked to the evils of capitalism and the efforts to subvert communism, and hold back the march of history. In Stalinist Soviet Union, Jews were accused of being agents of the US and Israel. They were dismissed from their jobs, insulted on the streets, in shops, and on public transportation as well.  
Similar hate campaign was launched by Rwanda radio (RTML) and as a result of which over 800,000 Tutsis and moderate Hutus lost their lives during the 100 days long Rwanda genocide. Rwanda radio became a powerful weapon which was used to incite and direct violence against moderate Tutsis. It justified genocide against Tutsis. According to a study, 51,000 deaths were caused by the station's broadcast. In an attempt to dehumanize and degrade, it constantly referred to Tutsis as cockroaches. Media, academia and church played significant roles in sowing the seeds of discord between Hutus and Tutsis and baseless racial theories were propagated. It ultimately, resulted in one of the worst inhumane genocide in human history.
For more details: Forgotten role of the Church in Rwandan genocide
Promoting hatred against Brahmins has become very common in India. It is in fashion to demonize Brahmins through books and media. Due to decades of brainwashing, anti-Brahmin sentiments have become very strong in states like Tamil Nadu and Maharashtra.
In India, by being an anti-Brahmin one can very easily get the tag of 'progressive'. Some people went on to build careers out of criticizing and running hate-campaigns against Brahmins. Brahmin bashing can get easy audience in India and this fact has been exploited by the left-liberal cabal since long.
Jews were hated because they were intelligent; despite being in minority, they were dominant in business, banking, education, law, politics, arts, bureaucracy, and even the film industry. They were successful in almost in all the respectable fields. They were hated for their hard earned success and were discriminated, oppressed and killed in gas chambers for being successful. They are still hated  as conspiracy theories are spread against them continuously through online media.
Similarly in India, Brahmins are a minority yet practically successful in every field, and are still dominant in many fields. Successful people and groups are often hated by jealous and unscrupulous people all across the world and Brahmins are no exception to this fact.