Good, bad or indifferent, if you are not investing in new technology, you are going to be left behind
~ Philip Green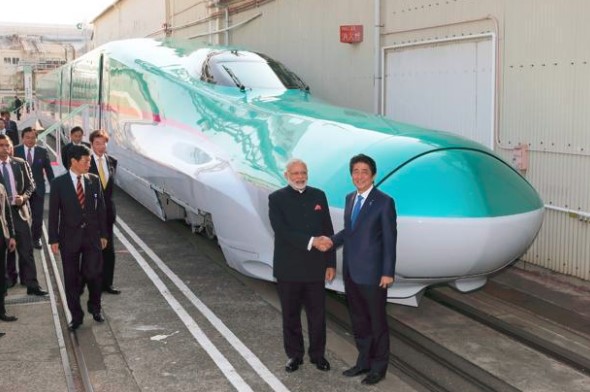 This quote says it all about the world's fourth largest railway network – The Indian Railways. Railway Minister Piyush Goyal during a FICCI event on "Bullet Train & Modernization of Indian economy" said the last time Indian Railways brought any new technology to India – if you can call it that – was the Rajdhani in 1969.
To the critics of bullet train PM Modi rightly advised to continue using 'bullock cart' for travelling.
That could be understood from the fact that ICF (Integral Coach Factory) coaches which are considered 'too dangerous' in case of accident were still in production till recent times. These coaches pile up over each other in case of an accident, causing fatal injuries, LHB (Linke-Hoffman-Busch) coaches with better coupling are comparatively safer.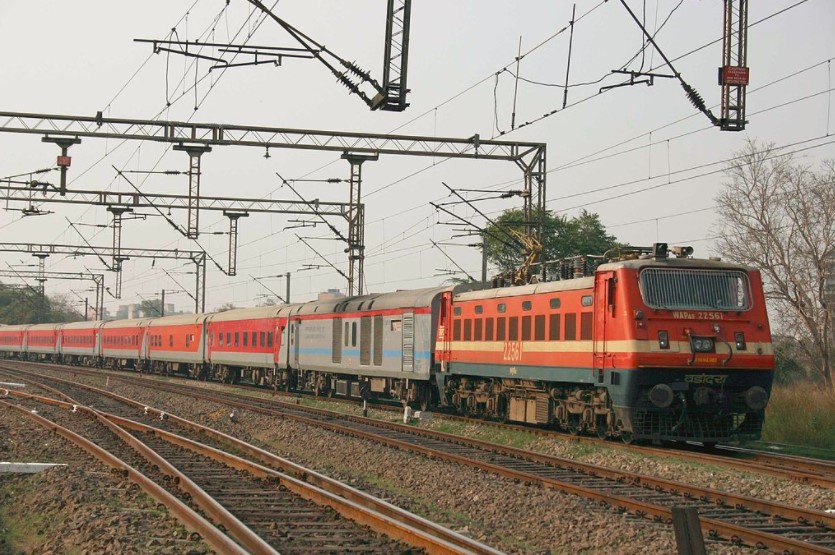 Source : Financial Express
The Tōkaidō Shinkansen began service on 1 October 1964. 5 Years before Rajdhani trains were started in India. During first Tokyo Olympics the conventional Limited Express service took six hours and 40 minutes from Tokyo to Osaka, but the Shinkansen made the trip in just four hours. It further reduced to 3 hours and ten minutes by 1965. It enabled day trips between Tokyo and Osaka, the two largest metropolises in Japan, completely transforming the style of business and life of the Japanese people significantly, thereby further increasing the new traffic demand.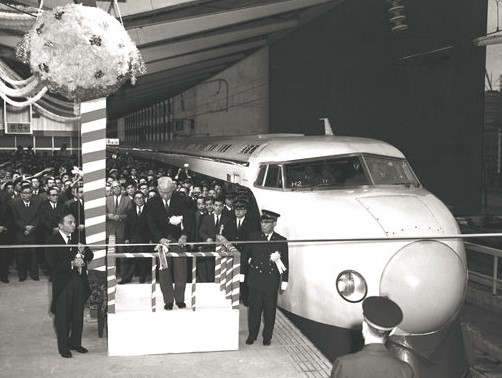 Let's analyse the economics of the High speed train of Japan
The Shinkansen has had a significant beneficial effect on Japan's business, economy, society, environment and culture in ways beyond mere construction and operation contributions.
The results were as follows:
1.) Time savings alone have been estimated at 400 million hours
2.) An economic impact of ¥500 billion per year.
Source : jrtr.net
This does not include the savings from reduced reliance on imported fuel.
It is popularly known in the fan circle of the former railway minister Shri. Lalu Prasad Yadav that he saved Indian railways from bankruptcy but according to CAG, it was the new practice of issuing a "statement of cash and investible surplus" that helped Lalu project a rosy picture. The auditor said that the innovation helped the former railway minister project a "cash and investible surplus" of Rs 88, 669 crore from 2004-2005 to 2008-2009 when the net revenue surplus was only Rs 34, 506 crore.
However, the railways' finances became worse during Mamata's tenure as the net revenue surplus saw a sharp decline from Rs 13,431 crore in 2007-08 to Rs 4,457 crore in 2008-09 to a paltry Rs 75 lakh in 2009-10.
How railways can boost the economy of a country can be witnessed in case of China and understood from the World Bank report:
In India railways was always considered as a liability.
Numerous announcements were made but nothing really moved. The United Progressive Alliance-led government had also committed itself to the bullet train, as was evident in the Railway Budget speeches of 2009, 2010 and 2012. Only In 2012, the High-Speed Rail Corporation was also set up.
In last 3.5 years Indian railways has been witnessed lot of positive changes and with the focus on speed, safety and service it appears to be on right track.
Source : Times of India
India has become the second country after Taiwan to import the iconic 'Shinkansen' bullet-train technology. As a part of Prime Minister Modi's dream program "Make in India" the technology which comes with the bullet train will certainly benefit the existing systems.
Having only high-speed railway is not economically viable but older technologies like ICF rakes are risky and LHB coaches are costlier, but with the testing of the Spanish semi high speed train Talgo and home-grown speed stars Gatimaan Express, Indian railway is also exploring another avenue of semi high speed trains which can operate on the existing network.
Benefits of Talgo:
a) Can Save up to Rs. 1 Crore compared to LHB Rajdhani & Shatabdi coaches. Talgo coaches are easier to maintain.
b) No major overhauling of tracks needed for running Talgo in India.
c) Coaches have reading lights, tables, audio & video entertainment.
d) Train coaches have inbuilt temperature controls
e) Talgo can reduce Railways' energy bill by 30%.