"Who says Elephants can't dance?", is an iconic book authored by Louis V Gerstner Jr., chronicling the turnaround of IBM. The strategic turnaround of the elephant IBM was during Apr 1993 to Mar 2002 i.e. a period of ~10 years. Comparing Indian Railways with IBM is not apple to apple comparison'; however, the task at hand was similar for Mr. Prabhu.  Hon. (Ex.) Min., Mr. Suresh Prabhu, a Chartered Accountant by education and having a plethora of experience, was expected, to probably be the Louis Gerstner Indian Railways needed. But, Indian Railways is more than an Elephant, it is truly pre-historic mammoth. And making a Mammoth dance in a period of less than 3 years is not possible. But, nevertheless, Mr. Prabhu made it move; in fact, he had managed to pull a huge funding for the same. Alas, he has to exit and probably Mr. Goyal will end up benefiting from this amount. Mr. Prabhu has given a parting gift of Rs. 150,000 cr., to Mr. Goyal
Everyone is quite aware of the size of this mammoth i.e. Indian Railways. The Indian Railways is the largest railway network under a single management in the world. It has a route KM of nearly 66,030 kms, an operating fleet of 2,43,337 wagons (in terms of 8-wheelers), 61,464 coaching vehicles and 10,773 locomotives. During 2014-15, on an average, 20,849 (provisional) trains including 12,995 (provisional) passenger carrying trains were run daily. Nearly 23 million passengers were booked daily and 1101.08 (provisional) million tonnes of freight traffic was loaded during the year. In financial terms, Indian Railways has always assumed a paramount importance in the overall Indian Financial structure i.e. the Central Budget. It had a separate budget in itself. Indian railways accounted for nearly 2% of the India's GDP with ~1.4 million people working for Indian railways.
Despite, these positives and being a jewel crown of India, I have come to conclusion, that none of the preceding governments were that sensitive about Indian Railways. This absence of adequate seriousness is reflected in the tenure of the Ministers who have donned the hat as Railway Ministers or RailMin.
What is the average tenure of the ministers?
Indian railways is a mammoth which moves at its own pace yet except for Mr. Lalu Prasad Yadav, no other minister has enjoyed a full term. I have analyzed the total tenure of 41 RailMin this country has seen since 1947, and the findings are startling:
Since, 1947 there have been 42 Ministerial tenures heading the Indian Railways. The average tenure of ministers has been ~600 days.
Only 9 times a Rail Minister has completed more than 1000 days at office.
Rest 33 times, the average tenure of a Rail Minister was 379 days.
Of the total 25,195 days, wherein the Railway has a Minster 12513 days saw 33 minister changes with an average period of 379 days. That means of the total rail ministry tenure 50% of the actual time has been donned by different ministers.
Of the total 25915 days, 9 ministers have had a tenure of average 1409 days.
The point is Railways is pretty much a headless chicken without focus.  And, you cannot a make MAMMOTH dance in 379 days. (Refer Annexure at the end for minister & date wise tenure).
Mr. Lalu Prasad Yadav is the last minister to have enjoyed 5 years an RailMin whose tenure ended on 25 May 2009. From 26 May 2009 till 9 Nov 2014, there were 8 minister changes in heading the Rail Ministry, with average Rail Minister tenure of 241 days (less than general average of 379 days). The period from 2009 to 2014 was pretty much the recessionary period and marred by UPA 2 antics which further crippled the railways. Why is the tenure important? Ideally, it gives a direction, else its bureaucrats running the system moves it at a snail pace.
Coming to the term of Mr. Prabhu.
A bit of history, during the period from May 2009 to Nov 2014, i.e. for a period of 1929 days, there were 8 RailMins, with average tenure of RailMin being 241 days. This is less than the historical average of 379 days. Moreover, the period from 2009 to 2014 was pretty much marred in the UPA2 corruption antics coupled with global slowdown, which brought Indian Railways to further lows. Picking up the sentiment to sky high level by Mr. Prabhu is indeed an achievement. It is not fair to invoke the past today. While, Mr. Prabhu inherited a railway system which was quite in taters after Mr. Yadav left has moved out, I would refrain from pointing predecessor claims for now; as Mr. Prabhu has stayed for ~1000 days as RailMin, which in itself is praiseworthy; only 8 other minister have being able to don the hat for more than 1000 days.  While, I started writing this report, Mr. Prabhu had put forth his papers; and today Mr. Goyal is appointed as the Minister. Quite a turn of events.  
Issues that need to be highlighted
Accidents in Indian Railway: A Historical perspective
In 1960-61, there were 2131 accidents in India, which have gradually come down to 93 accidents in 2015-16. From 1415 derailments the total derailments have come down to 55 to 2015-16. But, this comparison is not right given the size, investment and capex undertaken during the ensuing period.
Near Term History
Picking on a long history paints quite a positive picture, however, lets look at things since 2004-05.
Before get into the accidents, we need to under the basis accidents and its classification. The Railway Ministry records details for every Consequential Accident. Consequential Accidents are defined as train accidents having serious repercussions in terms of loss of human life, human injury, loss to Railway property or interruption to Rail Traffic for more than specified threshold values.
Consequential accidents are further classified into the following categories:
Derailments (accidents on account of derailment or trains);
Level Crossing (LC) related accidents (accidents on road-rail interfaces such as Manned and Un-manned LCs);
Collisions;
Fire related accidents and
Others / Miscellaneous (this covers all other incidents not covered above. For example, accidents due to natural incidents: landslide, flash floods etc., sabotage, improper loading/unloading, train running over cattle or any fixed structure etc.)
Accordingly, in the chart above and the data presented here under, we analyze the Consequential Accidents only.
The following table elucidates the category-wise accidents from 2004-05 and casualties (killed & injured passengers) per year, including the Ministers in-charge at the time of the accidents.
Table 1: Accident Categories, Minister in Charge and Number of Passengers suffered
Lalu Prasad Yadav's tenure saw average 207 accidents per year and after that Mamata Banerjee & her ministers tenure saw average 135 accidents per year. Does not that mean Mamata & Co., were efficient or something else. In the wake of high accidents in Mr. Yadav's & Ms Banerjee's tenure and especially after the Kalka Mail accident near Fatehpur on 10 Jul 2011, resulting in a death of 71 passengers and injury to 264 passengers, raised lot of alarms. Accordingly, the Kakodkar Committee was commissioned in 2011 on 'High Level Safety Review Committee', which put forth its findings in 2012. Accordingly, it seems the ministries have gone to implement findings on the report. The committee proposed multiple recommendations which were accepted not in totality but in parts, which have borne fruit for the ministry. 
Kakodkar Committee Recommendations
The Kakodkar Committee gave its recommendations in 2012, and today is 2017. The committee had 106 recommendations of which only 22 are implemented and balances are under various stages. Of these 106, the railways have fully accepted only 68 and partially accepted balance 19; while balance remain in status quo.
The key observations & recommendations were:
The Committee notes that the 'present environment on Indian Railways reveals a grim picture of inadequate performance' largely due to poor infrastructure and resources, and lack of empowerment at the functional level.
The financial state of Indian Railways is 'at the brink of collapse' unless some concrete measures are taken. Passenger fares have not been increased in the last decade and the infrastructure is severely strained. All safety margins have been squeezed. This has led to a neglect of infrastructure maintenance.
In the present situation, the three vital functions (rule making, operations and the regulation) are all vested in the Railway Board. There is need for an independent mechanism for safety regulation.
The Committee recommends the creation of a statutory Railway Safety Authority with enough powers to have a safety oversight on the operational mode of Railways.
The Research Design and Standards Organization (RDSO), the apex technical wing of the Railways, is highly constrained. This has hampered the ability of the system to internalize emerging technologies. The Committee recommends restructuring of RDSO for greater empowerment. It also recommends that a Railway Research and Development Council (RRDC) be set up directly under the government.
The Committee recommends the adoption of an Advanced Signalling System (akin to the European Train Control System) for the entire trunk route length of 19,000 km within 5 years. This is estimated to cost Rs 20,000 crore.
All Level Crossings (both manned and unmanned) should be eliminated over five years. An estimated expenditure of Rs 50,000 crore will be required for achieving this target. The Committee is of the belief that this amount will be recovered within 7-8 years through savings in maintenance costs and improved train operations.
The Committee also recommends a switch over from the ICF design coaches to the much safer LHB design coaches. This is likely to cost Rs 10,000 crore over the next five years.
Other Committee recommendations on the maintenance of safety related infrastructure are estimated to cost about Rs 20,000 crore.
The total financial requirement put forth for safety was Rs. 100,000 cr., over a period of 5 years catering to the following heads:
(Amount in Rs. Crores)
What has happened in the past 5 years (post Kakodkar Committee)
Post the Kakodakar Committee report, in the following section we understand, how have things fared.
The number of accidents have come down from 122 in 2012-13 to 104; however, the number of derailments have increased significantly from 49 to 78.
Sharp increase in deaths from 204 to 241. The number of deaths from Derailments increased significantly from 5 in 2012-13 to 196 in 2016-17.
The first year of Mr. Prabhu i.e. 2015-16, saw the least accidents in past 5 year at 107. This is not a defense of the Mr. Prabhu, but just a presentation of facts.
The following tables details the Safety Performance of Railways since 2012-13 to 2016-17. For FY2017-18 concrete data is  not available.
Analysis of the above shows:
Derailments and LC (level crossings) related accidents accounted for 90% of total accidents on IR networks;

Derailments accounted for >50% of the accidents
LC related accidents (manned and unmanned) accounted for ~40%.

Derailment and LC related accidents accounted for 85% of the deaths

51% of the total casualties over the above period were on LC related accidents
~35% of casualties were due to derailments.

Derailments and LC related accidents together accounted for about 82% injured persons.
Having pointed out the classification of accidents, there is a need to assign responsibilities for the accidents, accordingly,
The two most important factors responsible for accidents are:
Failure other than railway staff accounted for ~40% of the Rail accidents, which is in line with 40% cases of Level Crossing related accidents
50% of the accidents are because Railway personnel.
The civil engineering department has ~27% of the total accidents and there needs a sharp focus on this department.
87% of the total accidents are because human errors.  
These failures can be enlisted as under:
Failure of railway staff can be attributed to gangmen, loco-pilots, traffic & commercial staff
Failure of non-railway staff can be due to LC accidents because of railway crossing by trucks, etc.
Derailments have occurred due to issues related to track fractures, failure of loco pilots, failure in timely detection of track or rolling stock components (such as wheels, gears, bearing, etc.)
The following table shows clearly reasons for failure segregated in railway & non-railway staff
Given this deep dive background, there was / is a clear case of focus on railway safety is the most crucial aspect of running the railways. Accordingly, we reviewed a detailed Railway Safety Briefings in Dec 2016 and the findings are quite startling.
Key reasons for Railway  by RailMin
Financial constraint
Railway expenditure as % of transport sector expenditure has reduced from 56% in 7th plan to 30% in 11th plan. The share of the Indian Railway in overall GDP has sunk now below 1%. As a result of, the network expansion has been severely stunted and undue burden is being put on existing infrastructure leading to severe/chronic congestion. The extent of this immense congestion can be assessed from the fact that on the Indian Railways out of total 1219 sections, 492 sections (40%) are running at 100% or above line capacity. Similarly 161 sections out of 247 section of High Density Network are over saturated.
Areas of concerns endangering safety: areas of concern are derailments, unmanned level crossings accidents and signal passing at danger by loco pilots. For derailments, major factors are rail fracture, weld failure and other track defects, coach and wagon defects, SPAD, etc.
How to address the areas of concern? concerns can be addressed by timely replacement of over-aged assets, adoption of suitable technology for upgradation and maintenance of track, rolling stock, signalling and interlocking systems, safety drives, greater emphasis on training of officials and inspections at regular inspections to monitor and educate staff for observance of safe practices
What are the constraints? Non-availability of funds to create additional capacity and modernisation of assets as well as difficulty in giving time for maintenance of assets due to saturation of the current network. It has been added that additional funds are being raised from internal and external resources to generate new capacity so as to create required maintenance time slots.
WHAT HAS THE MINISTRY DONE UNTIL 2015-16
Accidents at the Unmanned Level Crossings (UMLC)
There are a total of 30,348 level crossings in India, out of which 10,440 are unmanned. Over the last 5 years (from 2011-12 to 2015-16), the Railway Ministry has fared poorly by both keeping a lower target and secondly, not achieving the lowered target.
Observations from above
The target for UMLC was reduced from 2065 in 2011-12 to 820 in 2015-16.
During first three years i.e. 2011-2014, the actual expenditure per UMLC was budgeted to cost Rs. 80.0L but was Rs. 105.6 L. In fact initially the capex goal setting has incorrect. The actual expenditure per UMLC was average 25% higher than the actual budget. This was however contrasted in past two years where the actual cost was 42.3% lower than budgeted. This show inadequate UMLC planning. In fact, given this cost complexities, the UMLC target was lowered in 2014-15 & 2015-16; but with lower cost at hand, the over-performance was higher.
In the past 5 years, the pending UMLC at hand at 1525 vs targeted, which is more than year's work. In addition there would be another ~4000 UMLC which need to be closed.
With around Rs. 2.0 cr., cost per UMLC, there is need to spend ~Rs. 11,000 cr., which is seems improbably given the allocation of ~Rs. 2000 cr per year over the last 5 years. This means, there was 5 more years wherein we shall witness UMLC related accidents. This is a startling fact.
Additionally, there are issues with the Railway Under Bridges (RUB), which due to faulty designs have inadequate drainage facilities leading to severe water-logging and making them further un-usable in monsoons. Moreover, the design itself is unsafe. The Railway however made drainage a local body / state problem; and decided to shrug its responsibility. Later they admitted that they are working towards enhancing the design; but the problem still persists and no comments were offered on existing RUB facing water logging.
Issue of closure of unmanned LCs is dependent upon
Non-availability of funds for Road Safety Works
Delay in getting the consent of the State Governments for closure of level crossings.
About a plan for elimination of unmanned level crossings, the Ministry said they are not in a position to fix-up the timeline for elimination of all unmanned level crossings.
Derailments
The major causes of derailments, they are:
Rail fracture
Weld failure,
Track defects particularly in turnout areas,
Improper protection at work site,
Rolling stock defects (wagon and coach defects), and
Signal passing at danger (SPAD) by loco pilots
READ THIS PARAGRAPH CAREFULLY TO UNDERSTAND THE CONTRADICTION IN WORDS & ACTIONS
The document 'Safety Performance (2015-16)' of the Ministry of Railways states that track forms the backbone of railway transportation system and therefore needs to be maintained in a safe and fit condition. To this end, it is essential to carry out not only the track maintenance operations, but also to renew the track as and when it becomes due for renewal. The track renewal is carried out under the Depreciation Reserve Fund (DRF). However, The amounts allotted to Depreciation Reserve Fund (DRF) tend to be fixed in an ad-hoc manner and are not determined by financial principles that would withstand close scrutiny. Also, the reduction in the value of total assets post-depreciation is not shown. The DRF is intended to finance the costs of new assets replacing the old ones. It has been observed that appropriation to the DRF is obtained as a residual after payment of the dividend and appropriation to the Pension Fund, instead of the actual requirement for maintenance of assets.
A 'White Paper on Indian Railways' published in February 2015, states that IR has a network of total track length of 1,14,907 kilometers. Of this, on an average 4500 kilometers of track should ideally be renewed annually. Currently, 5000 km track length was due for renewal. The following table shows performance of track renewal in past 5 years:
At a macro level for renewal of 4500 KM at ~Rs. 2.50 crore per KM, the allocation has to be Rs. 11,250 cr., vis-à-vis actual allocation of only Rs. 5200 cr. This constrained allocation will lead to slower track conversion; and future rail accidents cannot be avoided.
Human Resource Related Issues
There is a total 122,763 personnel shortfall vs., sanctioned strength in the Safety Categories of Zonal Railways as on 1 Apr 2016 illustrated as under:
Zone-wise vacancies
The Northern Railways which is marred generally by the highest accidents have a 20% vacancy in Safety related posts. In fact, all the four zones of Northern Railways, the vacancies are higher than average.
The Railway Ministry in reply to standing committee admitted that the current staff is highly over-worked, based on their representation, it was obvious there are inadequate steps taken to fill up these vacancies. I believe the Human Resource factor which is ~80% responsible for the accidents stems from this 'over-worked' situation.
Funding Status
As pointed out earlier, the Kakodkar Committee that outline a need for Rs. 100,000 cr., for safety & maintenance. As per Railway Ministry, they had proposed a Rastriya Railway Sanraksha Kosh (RRSK) fund of Rs. 119,000 cr., fund to the Ministry of Finance. However, the MoF has agreed to it and have stated they can only fund 25% of that, and the Railway Ministry needs to augment revenues for the same. However, as of today, the funding remains in a limbo. As of today, the Railway Ministry has set up a separate committee for RSSK, which shall come up with a consolidated plan for the Rs. 110,237 cr., spending.
Given this background, the Railway Ministry under Mr. Prabhu, signed a MoU with LIC for Rs. 150,000 cr. vide IRFC Bonds. The funds shall be drawn over 5 years; and shall have a repayment period of 30 years. Of the Rs. 150,000 cr., Rs. 127,000 cr., shall be used for safety related works covering:
Track renewal
Bridge works
Railway Over Bridge & Railway Under Bridge
Signaling & Telecom
In conclusion, while the Railway Ministry is sensitive to the area of Railway Safety, it is marred by various problems ranging from funding constraint (specifically for safety), human resources to related permissions. Mr. Prabhu's tenure which focused a lot on improving passenger comfort, sadly he could not augment adequate muscle to get additional funds for Railway Safety. In fact, review of performance documents clearly shows there was focus on infrastructure; but on-ground improvement was slow. They have made substantial changes in the railway cleanliness, but other activities took a beating. By the time he could bring his Rs. 150,000 cr., from LIC to implementation, he had to resign. I believe this a parting gift to Mr. Piyush Goyal.
Honestly, having reviewed all the source materials; it is not justified for Mr. Prabhu to move from Railway Ministry. Moving him out does not solve railway accident problem.
Railway accident problem is systemic, it is a result of under-allocation of resources for maintenance, inadequate capacity addition leading to stress on overall resources, and absence of separate body for Railway Safety. Mr. Prabhu is definitely aware of these issues and so is Mr. Modi. Moving him out was not the solution. Perhaps, Mr. Goyal can take these learnings and improve Safety aspects given that he has funds at his disposal.
Sources:
2-year Railway Performance Report
Kakodkar Committee Report
PRS Railway Budget Analysis 2016-17
Indian Railways – Safety Performance reports – Mar 2013, Aug 2015, Mar 2016, Feb 2017
Fund Deployment Report for RSSK by NITI AYOG
Standing Committee Report on Safety & Security of Railways
Railway Restructuring Report by NITI AYOG from BIBEK DEBROY
Standing Committee Report on Railway Demand Grants
Photo of a Mammoth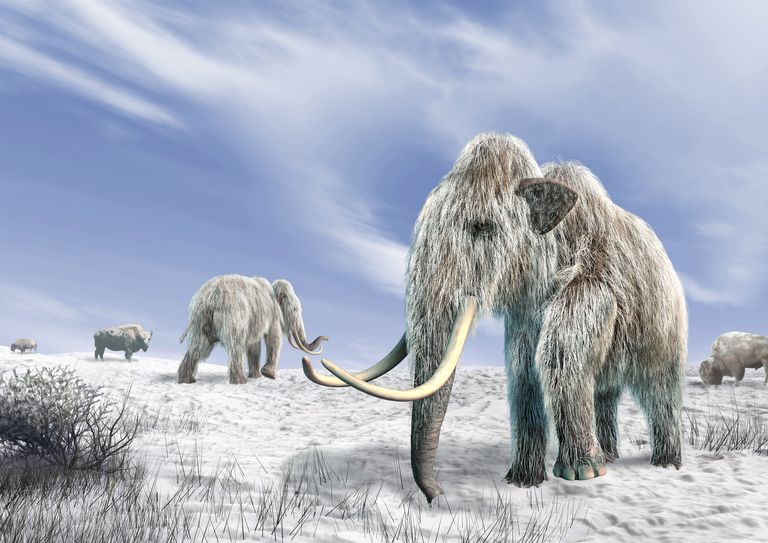 https://www.thoughtco.com/50-million-years-of-elephant-evolution-1093009