Recently, a few people have been asking our Government to give proof of the cross border strikes carried out by Indian Special Forces. Some of these people are hiding behind the excuse of giving a fitting reply to Pakistan's propaganda. Others are being more upfront in saying that they believe that the strikes did not happen!
https://youtu.be/hB_6OwmV2TM
AAP has expertise in making videos and ration cards!
Let us look at this from a slightly different perspective.
Firstly, the press conference was given by the Director General of Military Operations, Lieutenant General Ranbir Singh. He is one rank below a full blown General, which is the highest rank in the Indian army.
Who could have reasons to believe he was lying? Only those on the other side of the LOC or the International border, specifically on the western side. A Indian General or a Lt General might mean nothing to the enemy. But if you have doubts over your own Lt General, then obviously, you are not a thinking human being. Don't let your prejudice for a political party or the PM, cause you to cast aspersions on a high ranking army officer.
Secondly, surgical strikes or cross LOC ops might have happened in the past too. So this, in itself, is NOT the significant event. The significant event is the fact that the Army has declared that they crossed the LOC.
The diplomatic impact of this statement is beyond what a lot of us can imagine. The world saw the Kashmir issue as something where (Pak) militants were causing some problem but India was largely not responding, officially at least. Nothing that we did in the past gave it the impression of escalating into war. So the world had no problem. Now we are saying that we will go on the "defensive offense", if need be. This is a clear shift in policy.
Let us now look at the main issue of Pak Propaganda.
In 1947, Pakistan attacked Kashmir. There was cash taken from the Pak treasury to sponsor this operation. Regular army participated in this attack. Pakistan claimed that these were tribals who came to 'liberate' Kashmiris from the 'oppressive' rule of the King Hari Singh. And Pak propaganda claims that that the demented megalomaniac Quaid-e-Azam (the other father of the other nation) was not even aware of such an incursion! It was after this war that Kashmir signed the instrument of accession, and the rest, as they say, is history.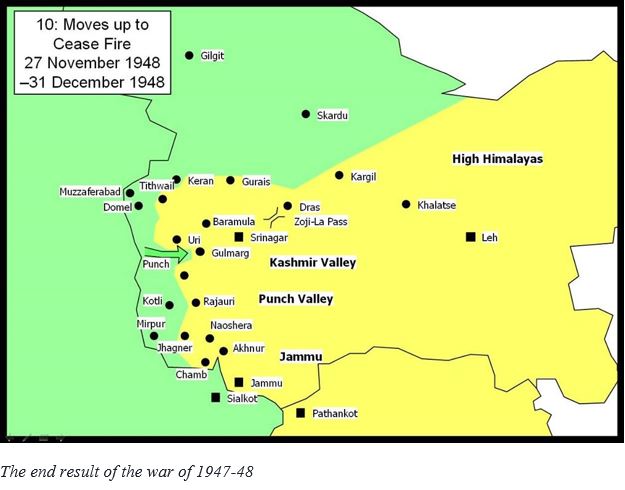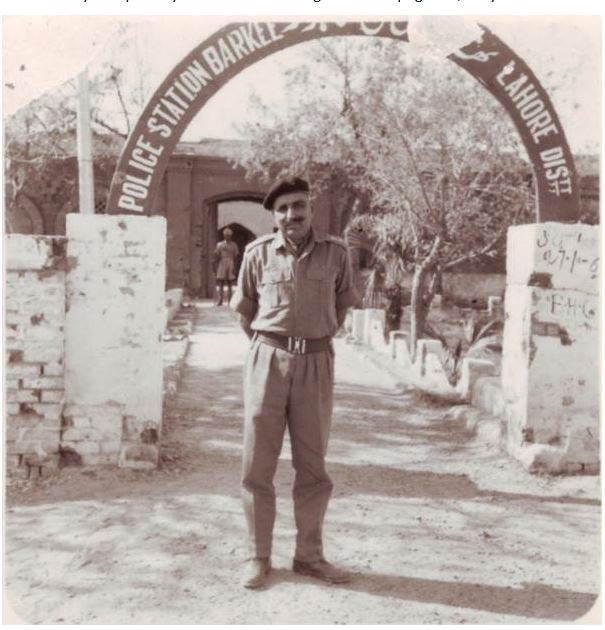 In 1965, Pakistan sent in their army to Kashmir, to kick start an insurgency. At that time too, they dint declare war. They wanted it to look like it was a local uprising. The widely held belief in Pakistan was that the Kashmiris will support the Pak army. That did not happen and the plan fell apart. After that, India went on an all-out offensive on all sectors and held onto 2000 Sq. Kms of very prime land in Sialkot, Kashmir and Lahore while Pak held some desert land in Rajasthan. The ceasefire offer by India was immediately accepted by Pak. Now according to Pak Propaganda, they "won" the war.
Then in 1971, the absurd idea of an Islamic nation was put to an end by dismembering their country into two! And yet, Pak propaganda says that they won that war too. East Pakistanis were always regarded as second grade citizens by the West Pakistanis. After 2+ decades of 'broken marriage', West Pakistan went on to commit one of the worst genocides in the Indian subcontinent. Rivers of blood flowed in East Pakistan. 3 Million People were massacred! India felt compelled to act. Pakistan was backed by both US and UK. India gave the Pakis a sound thrashing and then Bangladesh was born! According to the Pakistanis, India was the aggressor!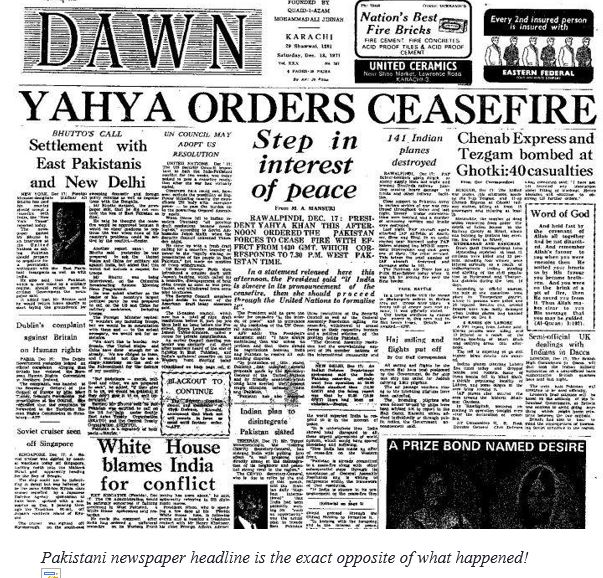 Incidentally, an officer of the rank of Lieutenant General represented India when Pakistan was made to sign the humiliating instrument of surrender (cover photo) in 1971!
In 1999, Pakistan claimed that some Mujahedeen took over Kargil and Dras sectors. The Pak army was never involved, according to their propaganda. Nawaz Sharif also said the same thing to the US. The Indian army chased them away. Both sides suffered heavy casualties. Pak refused to accept the dead bodies of their soldiers because they had initially told that their army had nothing to do with this. Finally, due to public sentiment, they were compelled to accept the bodies of some of their officers.
Listen carefully to the respectful tone of the Indian army officer!
Immediately after the Kargil war was over, they went ahead and awarded medals to their soldiers. They have no shame as such. Talking something and doing another is a normal affair. Their generals are liars. Ours aren't.
Now, Pakistan 'propaganda' has claimed different things about the Haqqanis, Al-Zawahiri and OBL, all of whom were/are very much present in their country.
In fact, Pakistan has to be the only country that can 'boast' to be the home of such great organizations like the Haqqani network, Al-Qaeda, ISIS, Lashkar-e-tayyaba, Taliban, Jaish-e-mohammed, Jamaat-ud-daawa, Harkat-ul-Jihad-al-Islami (HUJI), Jamaat-ul-Mujahideen, Tehrik-i-taliban Pakistan (TTP) and… Oh well, the list is unending. I think it is easier to say that only the Boko Haram and Hezbollah are not present in Pakistan, at least as yet!
Some claim, Osama never got his virgins yet!
Pakistani propaganda says that Ajmal Kasab was not a Pakistani! As they say, you can't wake someone up who pretends to be asleep! For a reasonable country, the below video evidence should have sufficed, but not for the Pakis
Confessions of a terrorist!
So, in closing, if you still feel you need to address Pakistani propaganda, then you may or may not need to see a psychiatrist.
But there is something very important that we are not talking about. What about the failure of the army in securing the Uri base? The soldiers who died, deserved a better death. This is a question that needs to be asked of the army. And the GOI should also respond on this. Uri is practically surrounded by Pakistan. How can they be so callous with security of this army camp?
Instead of asking this question, we find the mainstream media talking about what Salman khan thinks? Seriously?
Self-proclaimed hyper nationalists like Arnab are found screaming at some hapless Pakistani guests on one of the worst programs on the planet called news hour.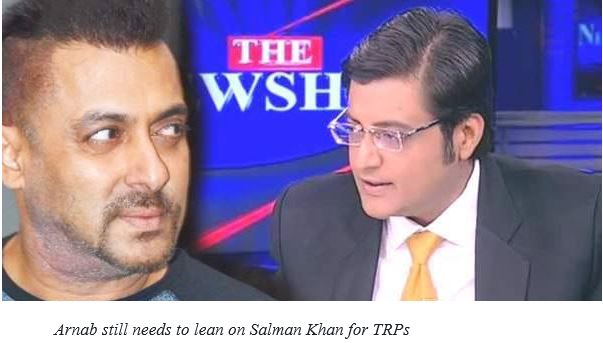 What we need is an assurance from GOI and the Army that another Uri won't be repeated. We owe that much to the soldiers that died. As I said, they definitely deserved a better death. So, please question the government on this. But don't cross the line (of control) and ask ridiculous proofs from the army, just because you have the freedom to do so.
In closing, I would like to quote Jack Nicholson's character from "a few good men"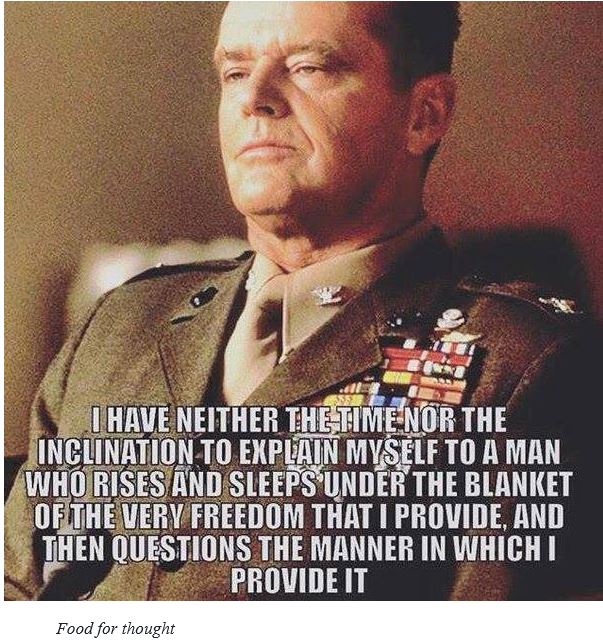 – Written and mailed to us by Anish Kumar