New Delhi needs to come up with a long-term policy to reduce its dependence on foreign technology and products.
Knee jerk reactions like the call to boycott Chinese products is not a solution to India's reliance on imported goods and will harm Indian traders more than the Chinese as goods that are being boycotted by the Indian consumer has already been paid for by the Indian traders.
A recent prediction by Confederation of All India Traders states that the traders expect they will suffer at least 30 percent loss due to the boycott of Chinese-made products.
Long-term policy is the need of the hour to ensure that Chinese near complete domination of the Indian market is put to an end, in today's globalized world it is next to impossible for an Indian consumer to boycott Chinese products, everything from safety pins to complex machinery like Tunnel boring machines are being imported from China in large numbers.
So, how do you boycott Chinese imports? The Answer is you don't.
China is not called the factory of the world for no reason, almost 3 decades of rapid Industrialization has integrated China with the global supply chain, almost every single major product, from Smart Phones to Power equipment, has some kind of Chinese component in it. Many Indian brands like Micromax simply repackage Chinese phones and sell them to the Indian consumer as Indian phones. This trend will only increase as under the "Made in China 2025 plan" China intends to move higher up into the manufacturing value chain and establishes itself as a high-tech manufacturing power further entrenching itself into the global supply Chain. The world trade organization in its world trade report pointed out that almost 2/3rds of Global trade now takes place with multinational companies or their suppliers – underlining the growing importance of global supply chains.
For Made in China to fade away the Lion of Make in India must roar.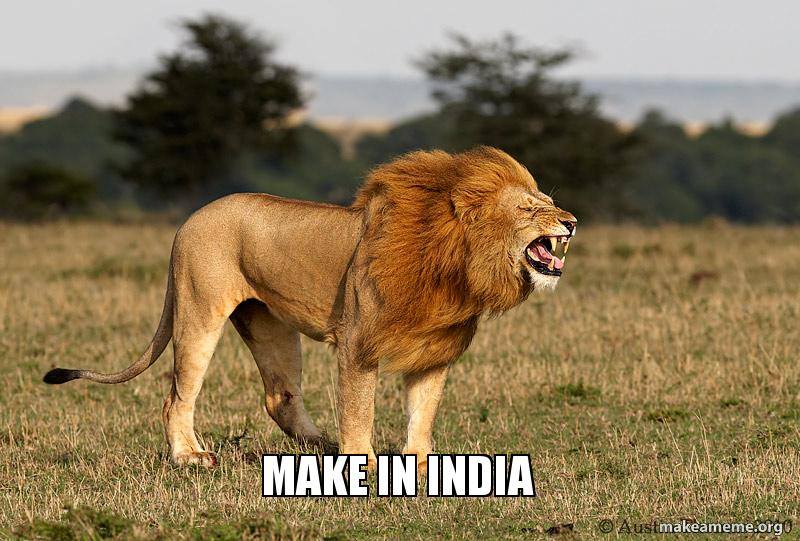 The government of India can take a number of steps to ensure that the Make in India program is successful in making India a manufacturing power
1) Create Shenzhen-style coastal economic zones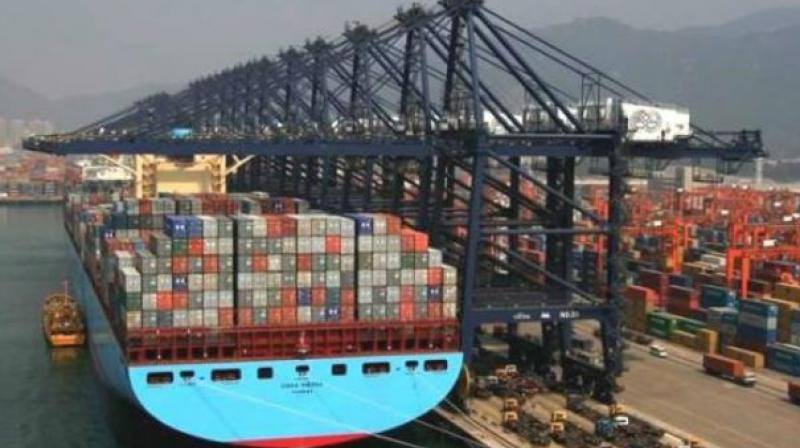 Niti Aayog's proposal to create Shenzhen-style coastal economic zones (CEZs) in India's various coastal states will help attract global MNCs to set up shop in India. Creation of world class CEZs with world class infrastructure will help integrate Indian manufacturers with Global supply chains, for example, Indian ports have an average turnaround time of 84 hours as compared to seven hours at ports like Singapore and Hong Kong. Disadvantages like these factors lead's Indian manufacturers not being able to integrate themselves in Global supply chains. The end result is a fragmented industry with the relative shortage of large-scale firm.
Having world class Infrastructure along with separate Land and Labor laws for these CEZs will help India 'Kill two birds with one stone'
First, precious political capital can be saved by avoiding implementing unpopular reforms in Land and Labor sectors nationwide and Second, the success stories of these CEZs will help the government sell the very same economic reforms to public later on. With India's huge domestic market and closeness to Middle Eastern and African markets Multinational Corporations (MNCs), of both Chinese and foreign origin, who are looking to shift their manufacturing operations from China due to rising wages will find India an attractive option.
2) Fix the inverted duty Structure
Inverted duty structure is affecting almost every Indian business from toy manufacturers to complex machinery. For example, according to Sunil Kanoria, president, Assocham importing of toy attracts 5 percent duty, whereas importing raw materials for domestic manufacturing attracts 20-30 percent duty, making domestic production costlier. Due to this anomaly domestically manufactured toys account for a meager 15 percent of the market, the rest of the market is flooded with imported toys from countries like China, the US, the UK, Korea and Malaysia among others.
Quoting Kapil Bhatti, Managing Director, Robbins Tunneling and Trenchless Technology India "If I make the machine, Tunnel Boring Machine, here in India and supply it to my customer, I have to pay excise duty as well as VAT which is an extra cost not comparable to the import expense.Practically, it is not justified to make it here in India where material and labor are separate, making the tax structure skewed. If I import the product from the US, it costs me no tax but if I make the same in India, I incur at least 20 percent in duties and taxes."
Quoting Niti Aayog's policy paper on 'electronic goods' "The only clean solution to the problem of inverted duty structure is to bring the custom duty down to the level of the final product. In cases that the duty on the final product is zero, duties on inputs used should also be brought down to zero. While in principle a system of duty drawback on inputs used in exports can substitute for this measure, in practice this does not work well due to too many bureaucratic steps and cumbersome procedures involved."
3) Reduce Government red tape and Reform anti-Industry laws
In this area the government of India has achieved a lot of success for example- the number of required documents for export and import have been reduced to three from ten, elimination of requirement of 'no objection certificate (NOC)/consent from State's pollution control boards to establish new electricity connection, payment of Employees' State Insurance Scheme (ESIS) and Employees' Provident Funds (EPF) has been made online with 56 accredited banks, simpler process for allotment of PAN and TAN cards, extension of validity period of industrial licenses up to 7 years, and inclusion of corporate identity number (CIN) as a proof of identity. The process of applying for forest and environment clearances has been made online. Also, the green clearance has been made easier now. With the launch of e-Nivesh platform, investors can now apply for some 80 government permits online.
Despite the visible progress, there is a lot that remains to be done, India remains one of the toughest places to do business, according to a world bank study.
In the bank's latest "Doing Business" report, which ranks 190 nations on how easy it is for private companies to follow regulations in 11 areas, India comes in 130th. On things like getting a construction permit, India ranks 185 out of 190!! On most parameters India's performance is despicable.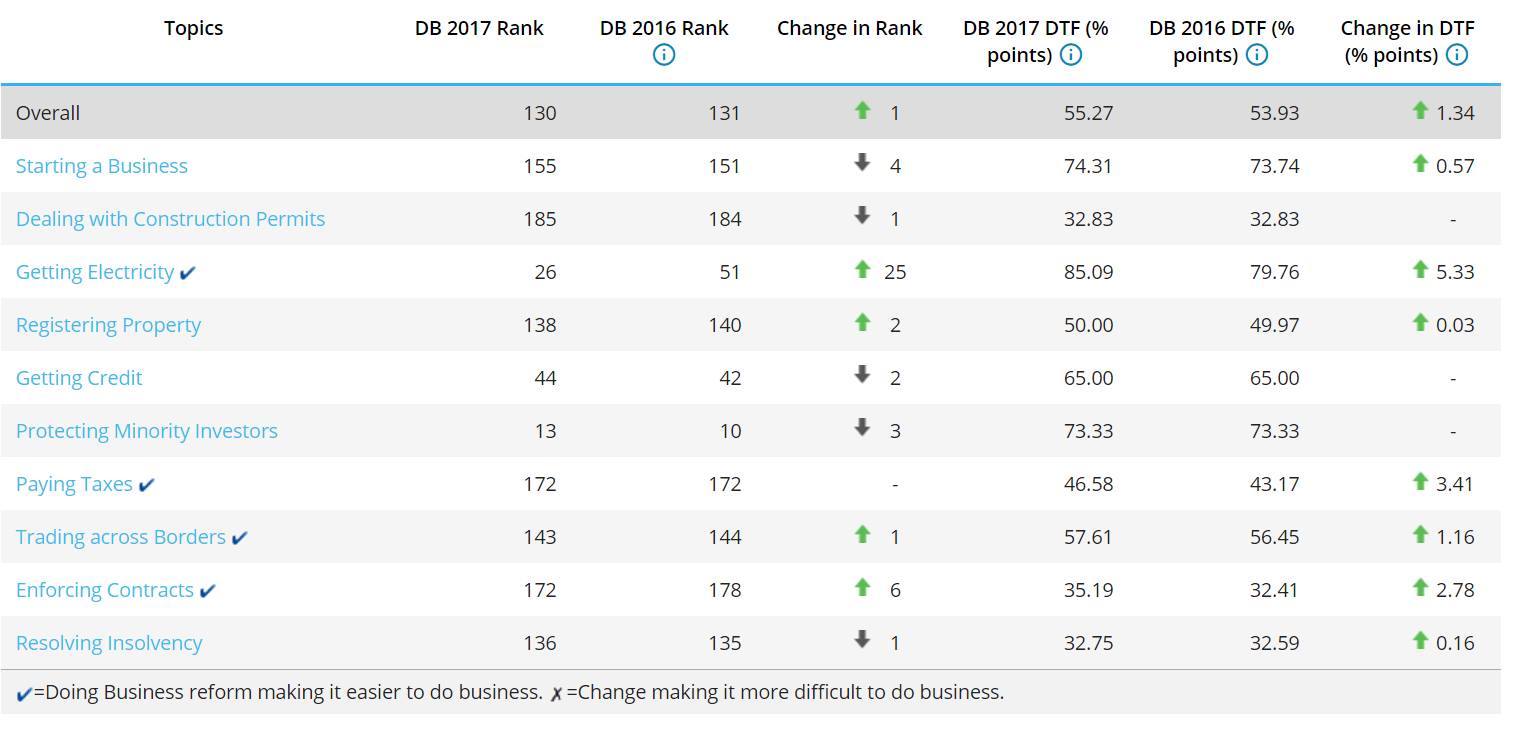 Numerous labor laws in India is the perfect example how too much government involvement reduces growth and kills jobs take for example India's numerous labor laws. Indian labor matters come under the purview of 45 central government laws and more than 100 state statutes, sometimes these laws overlap or contradict. Several studies have indicated that India has one of the most rigid labor laws in the world. A case in point is the Industrial Disputes Act of 1947, which stipulates that a firm with 100 employees or more cannot close down without government permission. Such laws curtail the growth of Businesses by forcing them to hire fewer workers and remain small. For far too long India has suffered because of the laws devised during the socialist era. These outdated laws have outlived their purpose. Due to this Socialist era legacy, many Businesses are relocating their factories to more investment-friendly countries despite India having world's youngest and largest work force.
For the Lion of make in India to roar, the government must reform its various anti-Industry laws.
4) Focus on Indigenization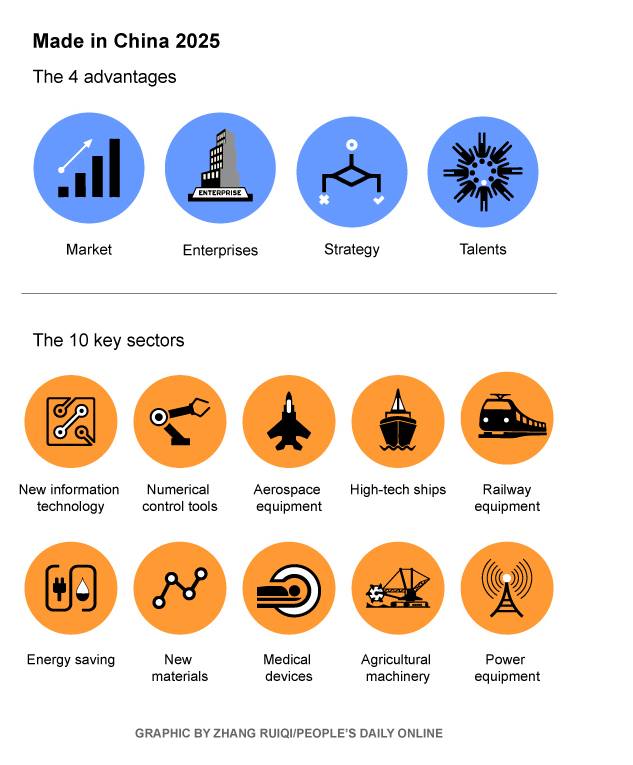 The Make in India program must focus on Indigenization of several strategic sectors like Aerospace, Space, Atomic, Defence, Power Generation, Rail Equipment etc. Indigenization has to be a core strategic policy for India. The government needs to understand that if it wants to create large number of high-quality jobs in high-tech sectors it must make it a national policy to indigenize key technologies.
The two best ways to indigenize key technologies in strategic sectors is to attract foreign companies to set shop in India & mandatory transfer of technology to domestic players, the other way is to invest in domestic R&D. Senior scientists have been urging consecutive governments to hike the investment in the field of science so as to improve the quality of research in the country. Prof CNR Rao, for example, has even urged the private sector to invest in science. At the 103rd Science Congress, he said "I've said this many times and time and again. We must invest at least 6% of the GDP on science and education. What we have now is very little."
Additional funding for R&D institutions is not alone to expedite the process of Indigenization, a total mindset change is also needed the government, the end users & the armchair critics need to understand that indigenous development of strategic technologies takes a lot of time, patience and most importantly of all lots of money, especially when you have a backward Industrial base like ours.
Take for example the hundreds of armchair analysts in the media who have not missed even a single opportunity to criticize the home-grown Tejas, these people often forget that India developed Tejas with a backward Industrial base and in an environment of repeated technology denials by foreign powers. Hundreds of advanced components like mission computers, electronic warfare systems, man-machine interface, flight control systems, composite airframe technology etc were developed in-house as a result of these efforts many components in foreign fighters like the Mig-21, Mig-27, Jaguar have been indigenized.
Mindset of the end user also makes a lot of difference for example, let's compare the Indian navy and the Indian air force while the Indian navy has attained the tag of Indigenous navy because of its massive thrust in Indigenization of key platforms and weapon systems, the Indian Air force has attained the tag of Imported air force as almost all of its platforms are of foreign origin and IAF has done nothing to change it. The air force is more than willing to push for a new Lightweight Fighter when a domestic option is clearly available, Tejas. India army's attitude towards homegrown products is even worse than the IAF.
The need of the hour is to have a National policy which will focus on indigenizing Strategic technologies, involving both the government and the private sector. HAL (Hindustan Aeronautics Limited) announcement to create a national consortium to design, develop and manufacture aerospace engines is a step in the right direction. Only by focussing on domestic IPR (Intellectual Property Rights) development can India become a Manufacturing power and eliminate its dependence on foreign powers. Here, the "Made in China 2025" campaign offers some important lessons.
The Lion needs to roar if India is to become a great power.
Save