It all began when Arvind Kejriwal, Delhi's part time CM and full time entertainer decided to write a letter to Delhi L-G Najib Jung. The letter talked about a recently inaugurated hospital in Delhi. The letter bore Delhi Government's official stamp and was signed by Kejriwal ji himself. The letter repeatedly provoked Najib Jung to unleash Government agencies upon Delhi CM and Health Minister. The letter even dared him to include Modi in his assault team and fight the collective might of Delhi and their favorite CM of all times.
Here's the copy of the letter: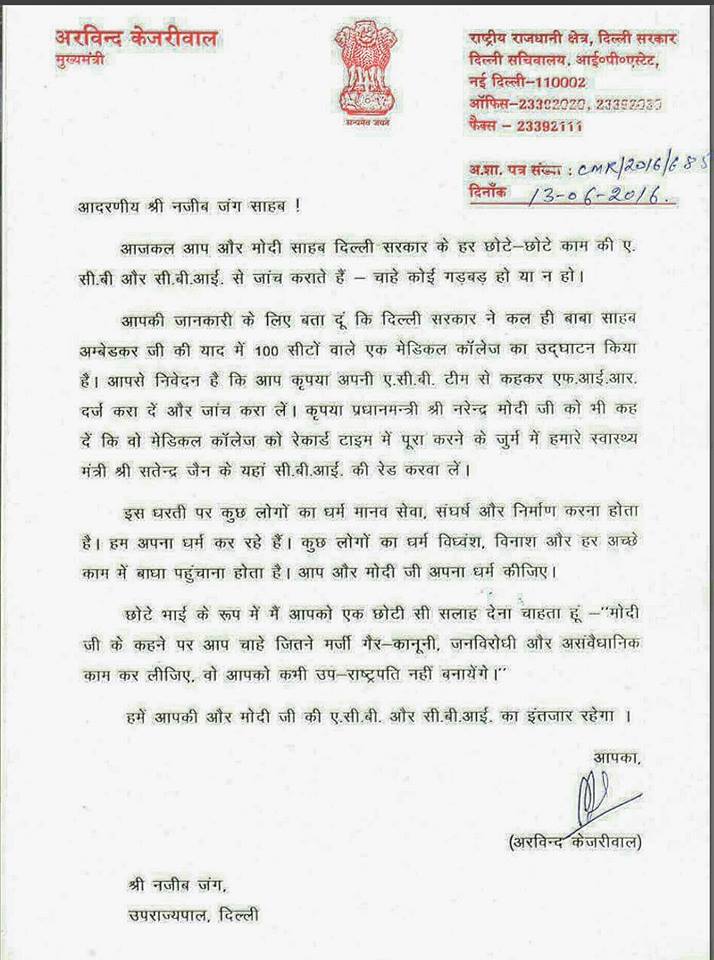 "Kejriwal's Letters have the potential to redefine politics in India", Retired Judge & Former Chairman PCI, now a Facebook troll mentioned.
"Bhakto ko unki language me jawaab dena jaruri hai, I support Kejriwal's letters" ©AttItuDE!! @ryaN© An AAP Supporter said.
However there was an interesting new development after the letter went viral in social media.
"We are battling a sudden spike in inflation these days" Arun Jaitley Finance Minister who also heads the I&B Ministry, was quoted saying.
"Tomato and other green veggie prices are skyrocketing, the opposition is making our lives miserable and we are readily looking for new channels to raise money from. Some fellows told us about Arvind Kejriwal's letter to the L-G and I was quite amused after reading it. Hence I decided that moving forward, Entertainment tax will be levied on Arvind Kejriwal's letters" Jaitley Added
"Sir Sir…but In India, state governments are primarily responsible for collecting the entertainment taxes, so are you trying to eat into the Delhi Government's finances?" TFI Correspondent asked.
"You are right, In India, state governments are primarily responsible for collecting the entertainment taxes. However, the union government can also collect these taxes on the basis of the type of transaction. The basic financial principle, which separates the entertainment taxes to be collected by the union government and ones under the jurisdiction of the state government, is mentioned in the Article 246 of the Indian constitution. This part also highlights the entertainment taxes that can be collected by the union governments and the states. Hence levying taxes on Kejriwal's letters is purely constitutional" Jaitley responded.
The announcement hasn't gone down well with champions of "Free <Put any conceivable object under the sun here>"
"This is intolerance" Badke Bhakiyya Kumar, President Great Socialist University Student Union said.
"Bhaiyyaon aur Bahano, kya haemin iss des me itni bhi ajaadi nahi ki ham free me apna mukhya mantri ka chitthi padh sake…are hamme chahiye azaadi" he sang amongst a horde of heavily doped middle aged students. The gang repeated mechanically.
Facebook and Twitter trolls will now be required to obtain a clearance from I&B Ministry after submitting Entertainment fees before sharing Kejriwal's letters.
@NaTardKaNaBhaktka followed by 20,000 people on Twitter, including Delhi Water Minister Kapil Mishra who solves water crises on Twitter responded "You know what dude, I don't mind. These letters are huge hits. Every time I share Kejriwal's letters, I get at least 500 more followers. Entertainment tax although a bit costly, is justified"
Surprisingly Kejriwal has expressed happiness over this decision. "I like Jaitley ji". He said
"Barring the Defamation case, our relations with Jaitley ji has been amicable. And I feel proud to be the only CM in this great nation of ours who is not just an entertainer but a premium entertainer. Like our governance, our entertainment is top quality too. And quality never comes cheap. By the way do check the next in the series Kerjiwal's letters, it is even more entertaining than the previous one" he added.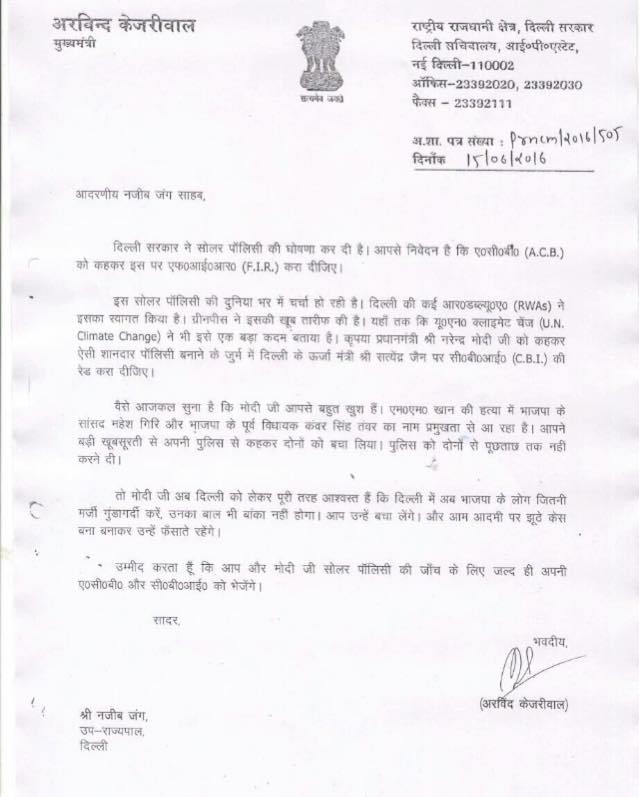 This is a work of satire and is not supposed to be taken seriously!