Recently, our President has nominated, as per the norm of including eminent personalities from the field of culture, arts, sports etc., we now know of the six people who are about to either renew or make a debut innings with politics. The New Rajya Sabha Nominations is a welcome move to save the democracy under the peril of being crushed by the dynastic whims of the most hated family in India: the Gandhis, who had recently found Rajya Sabha (the House of States or Upper House of Parliament) as a weapon to hold the democracy of India at ransom. Here they are, and let me tell you why they can be the saviors of the incumbent BJP government, when it comes to fulfilling the objective of 'Acche Din'.
Hmangte Chungneijang Mary Kom, the famous woman amateur puglist
Narendra Jadhav, former National Advisory Council and Planning Commission member, currently serving the incumbent NDA government as Policy Advisor
Famous Malayalam Actor Suresh Gopi
Famous Journalist Swapan Dasgupta
The king of Cricket (at least in commentary), Navjot Singh Sidhu
Last but not the least, the trump card of Bharatiya Janata Party, and the most underutilized stalwart of the same, eminent statistician, academician, and lawyer cum politician Subramanian Swamy
New Rajya Sabha Nominations: #1 Hmangte Chungneijang Mary Kom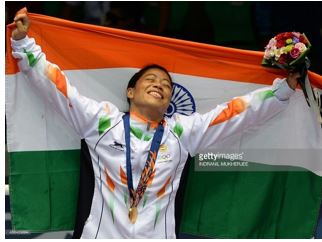 If all goes right, Mary Kom will be the second sportsperson after the Master Blaster Sachin Ramesh Tendulkar, to step into the regal Parliament. However, as she issued recently, she wishes to focus on Rio Olympics first. Why not, after all, the five time world champion has apparently only one chance left to qualify for the Rio Olympics, the forthcoming World Amateur Boxing Championships for Women, Kazakhstan.
Also, what one might not see, is the stroke of chance that her inclusion might make. Even though it's not official, it might be possible that this move is made for a better inclusion of the North Easterns in the Indian governance, given the usual snubbing they get in the form of 'secular' racism.
Also, the inclusion of Mary Kom in the list is a boost to women empowerment, as well as the sports in India, for she can present the needs and demands of the budding sportspersons in India in a better way, especially after Sachin Tendulkar failed to deliver in Rajya Sabha, despite the extra benevolence shown by the Gandhis. What is left is her performance, which is in her own hands, inside and outside the Rajya Sabha.
New Rajya Sabha Nominations: #2 Suresh Gopinathan (Suresh Gopi)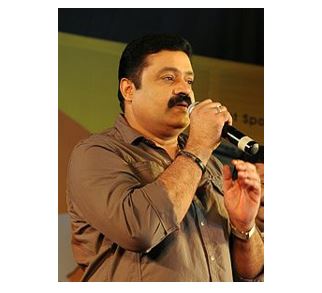 One of the stalwarts of the Malayalam cinema, Suresh Gopi's inclusion can send ripples into the House of States. The reason isn't farfetched either. He is indirectly, if not directly instrumental in opening the doors for BJP to contend in Kerala politics, earlier the reserve for the anarchist CPI and the wily Khangress (or the Congress of Baboons!) This time, even if BJP doesn't sit in either opposition or Government, but manages to open its account in Kerala, it owes a toast to this man.
New Rajya Sabha Nominations: #3 Swapan Dasgupta: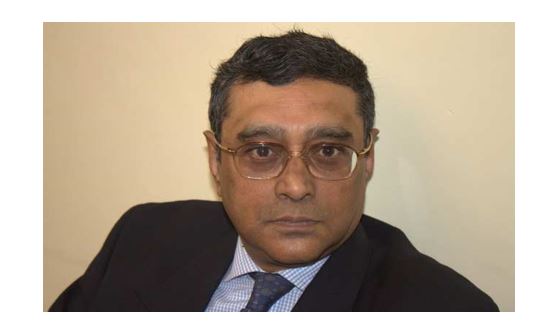 Eminent Freelance Journalist, and an honored alumnus of St. Stephen's College, Delhi University, he is one of the rare journalists in the swamp of intellectual terrorists, who actually makes sense. Being a regular reader of his articles (both in Hindi and English), in my opinion he is perhaps a journalist, who can work wonders for BJP in Rajya Sabha, especially when they're badly in need of a speaker who can defy the opposition allegations with well framed counter attacks (especially in oratory). Mr. Dasgupta is an expert at it, even though some accuse him to be a Modi 'bhakt' (which unfortunately is the problem with all the true patriots today), just because he holds a balanced opinion on any subject, instead of being biased towards the secular, commie clan of intellectual terrorists.
New Rajya Sabha Nominations: #4 Narendra Jadhav –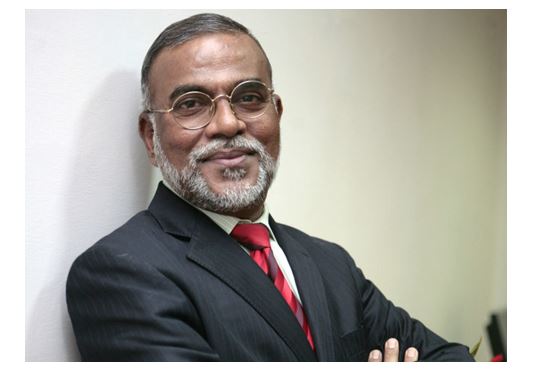 Noted economist, alumnus of Indiana University, U.S.A., and surprisingly the ex member of the awful National Advisory Council led by Sonia Gandhi, Jadhav, who currently serves the NDA government, is a surprise inclusion for many, Jadhav being a Dalit economist. Probably the opportunists might see him as a BJP attempt to attract the backward class of India further into nationalist governance. In reality, it might also be an attempt to wash off the fake, but deep stigma on intolerance that has been thrust wrongfully upon the BJP and other nationalist forces.
New Rajya Sabha Nominations: #5 Navjot Singh Sidhu: –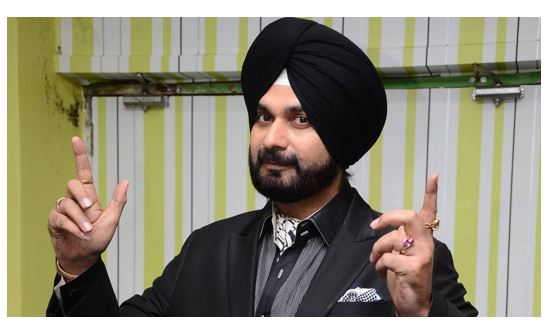 'Wickets are like wives, you never know which way they turn'
Same applies on the king of cricket commentary and oratory of his own genre (Sidhuism); Navjot Singh Sidhu's inclusion will probably gag those critics who needed a reason to attack BJP, post his differences over being replaced by Arun Jaitley in Amritsar for 2014. Touted as a public campaigner for AAP in 2017 Punjab Polls, after his wife publicly resigned from BJP (only to revert it hours later), his nomination sets aside all criticisms. Courtesy his recent success in 'Comedy Nights with Kapil' (and IPL as well), he is set to bring the crucial votes for BJP SAD coalition, and might give top opponent (and royal stooge). Captain Amarinder Singh, Congress leader, a run for his money.
New Rajya Sabha Nominations : #6 Subramanian Swamy: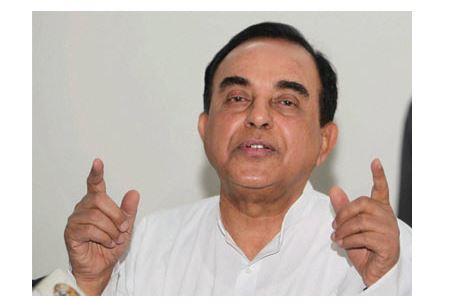 In Indian politics, unofficially, there is an old notion, 'You can't stand against the Nehru-Gandhis, you'll vanish without a word' Might have been true, unfortunately, for leading opponent, Dr. Shyama Prasad Mukherjee. But if someone tells me that you can't make Gandhis have nightmares, you're horribly wrong, mate. This is one person, who is not only the nightmare of the Gandhis today, but for the Gandhis even back then in the 70s, when they were the dominating force in India. His name is Subramanian Swamy, and dare you mess with him.
A maverick revolutionary (politically), he stood 3rd in Delhi University. His tiff with the Nehru Gandhi clan, when he openly challenged the claims of P.C. Mahalanobis, director of Indian Statistical Institute, Kolkata (where Swamy pursued his post grad studies), despite suffering bad grades as a result. His economic views enabled him to be recommended for admission in Harvard University, backed by a full Rockefeller Scholarship, at the young age of 22!
A champion for the cause of mixed economy, he drew the ire of the Gandhi establishment under Indira Gandhi, when he called for inclusion of private sector and free markets in the 70s. He was among the young and rare revolutionaries (one of them is now our Prime Minister), who openly defied the Indira diktats during the black days of Emergency. He openly entered the Parliament during the same, protested against Indira's draconian policies, and successfully slipped out of the Parliament. Worse, for Indira and her bootlicking clan, he was, like our Narendra Modi, never caught!
Even today, this maverick politician, who holds some really strange and bizarre views (especially his support for Asaram Bapu for his sexual assault case), openly takes on Gandhis. Had it not been for his persistent efforts, probably the horrifying, Rs. 1.76 lakh crore worth 2 G scam, which involved some bigwigs of UPA, would never have come into the light (Vinod Rai, the Comptroller & Auditor General of that time being the other whistleblower).
His recent fight, to bring Sonia & Rahul Gandhi under the ambit of law for their disproportionate assets in the National Herald Case might have brought the ire of the autocratic clan, who held the nation to ransom, delaying the passage of the game changer GST Bill (which they themselves once endorsed), but he is not the one to budge. As he said, he can literally sway Modi through the order of Rajya Sabha. And unlike the secular politicians, he really practices what he preaches. He himself has been an experienced four time parliamentarian, having been elected to the Lok Sabha & Rajya Sabha five times, in 1974, 1977, 1980, 1988 & 1998.
If all goes well, the New Rajya Sabha Nominations can strengthen the Indian democracy greatly, and once that happens, we have two people to thank for their sanity. Our President, Shri Pranab Mukherjee, and our Prime Minister, Shri Narendra Modi.
Sources: –
(Images)
http://media2.intoday.in/indiatoday/images/stories/glasshouse-feb10-7_650_020114125639.jpg
http://media.gettyimages.com/photos/gold-medallist-indias-hmangte-chungneijang-mary-kom-celebrates-during-picture-id456439694
http://s3-us-west-2.amazonaws.com/dramatize-static/image/99082.jpg
https://upload.wikimedia.org/wikipedia/commons/thumb/b/b6/Suresh_Gopi.jpg/220px-Suresh_Gopi.jpg
http://i.ndtvimg.com/mt/2014-10/swapan-dasgupta-650_1.jpg
http://s4.firstpost.in/wp-content/uploads/2016/02/Subramanian-Swamy-PTI.jpg
Facts-
http://topyaps.com/subramanian-swamy-21-things-indians-dont-know-tough-guy