Do you see a certain negativity engulfing the entire nation? Riots are being discussed, Hindu Muslim Divide is being widened, minor scuffles are being given communal angle, Politicians are using students even their Dead bodies as weapons in their political warfare. And in this overly negative atmosphere, the achievements of the present Narendra Modi Government are being blacked out. This is an alarming trend. A country cannot be happy unless its citizens are happy. Here through the first part of Modi Government Achievements, I'll try explaining how not everything is wrong with this country?
Modi Government Achievements: Inclusive society for Divyaang
People with Disabilities deserve to lead productive, safe and dignified lives. The aim of Modi Government is to create an inclusive society in which equal opportunities and access is provided for the growth and development of People with Disabilities.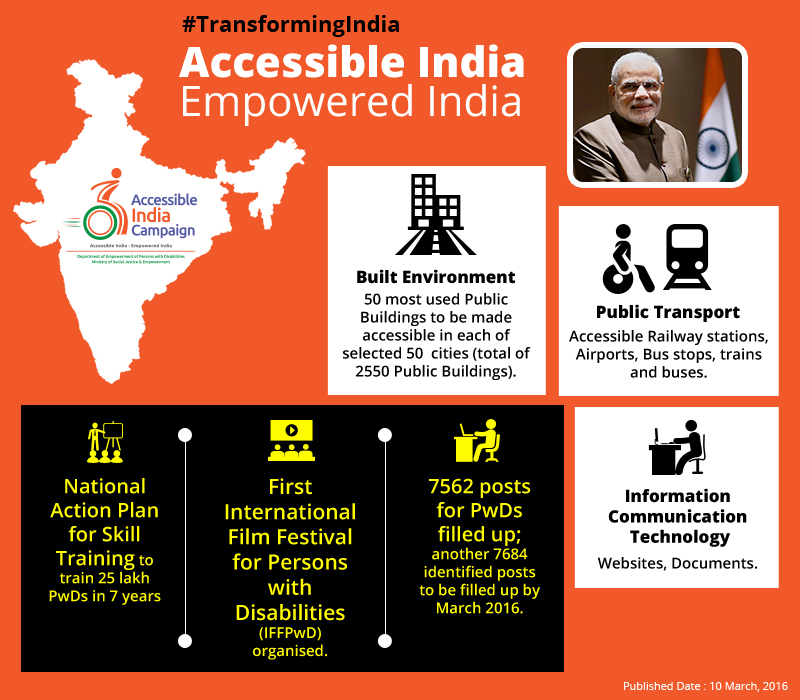 Modi Government Achievements: Aviation Sector
India's domestic air traffic grew by a whopping 20 per cent in 2015 over the previous year. According to aviation experts, the traffic surge was helped by higher economic growth and increase in number of flights across domestic airlines network, according to the global airlines body IATA.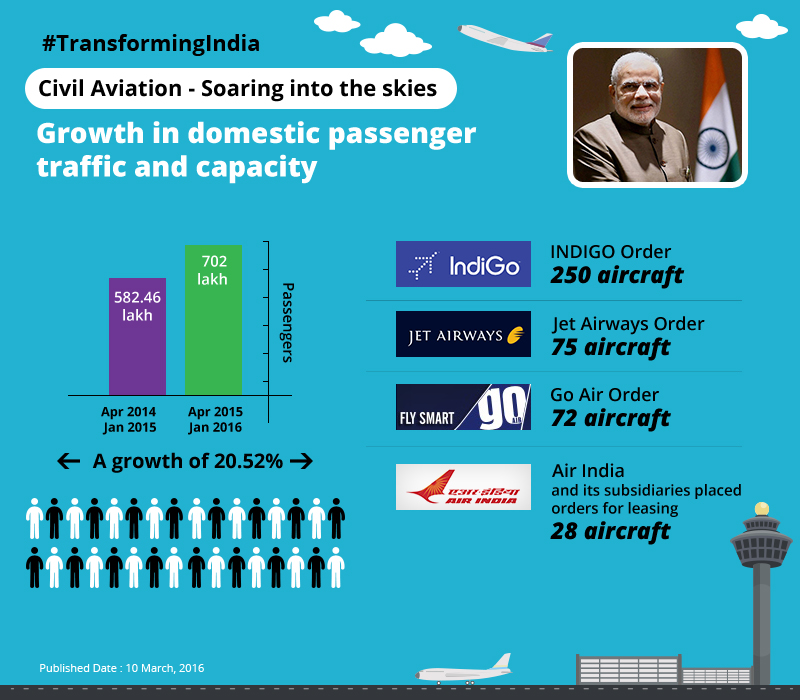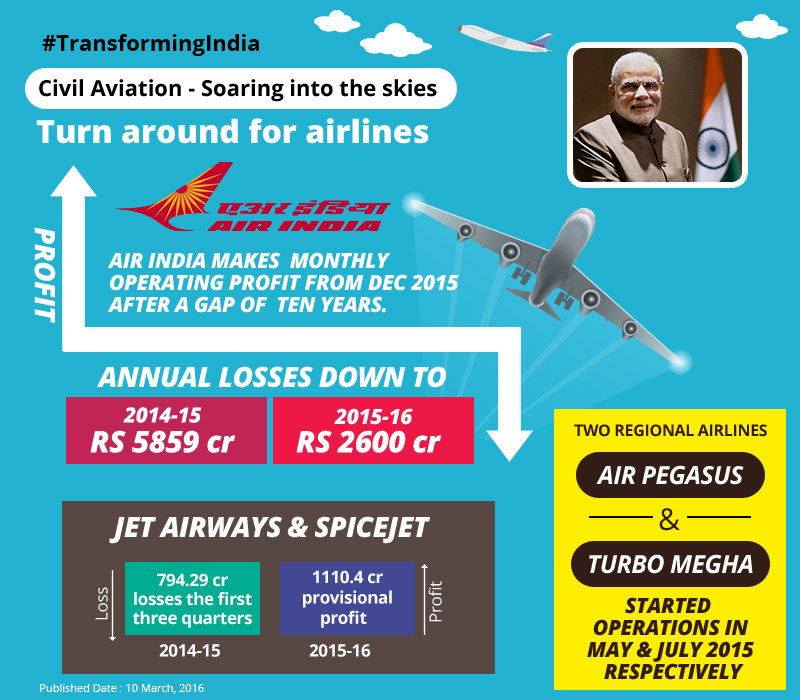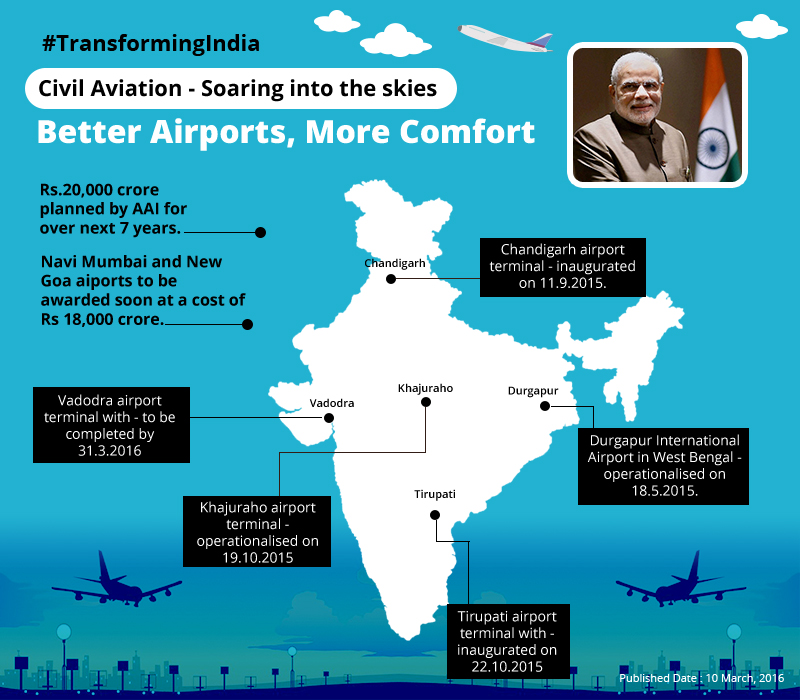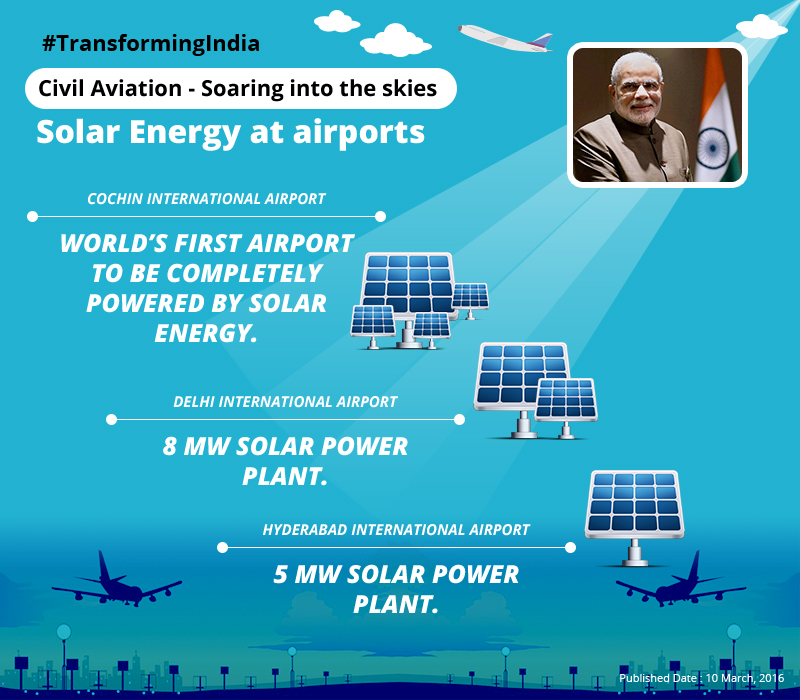 Modi Government Achievements: Grievance Redressal
A number of citizen friendly measures were taken by the Government particularly integration of Prime Minister Office Public Grievances Redress Mechanism with CPGRAMS, launch of a Mobile App through which grievances can be lodged on CPGRAMS through android based Mobile phones, integration of Common Services Centre portal with the CPGRAMS and also higher expectations of the citizens from the Government.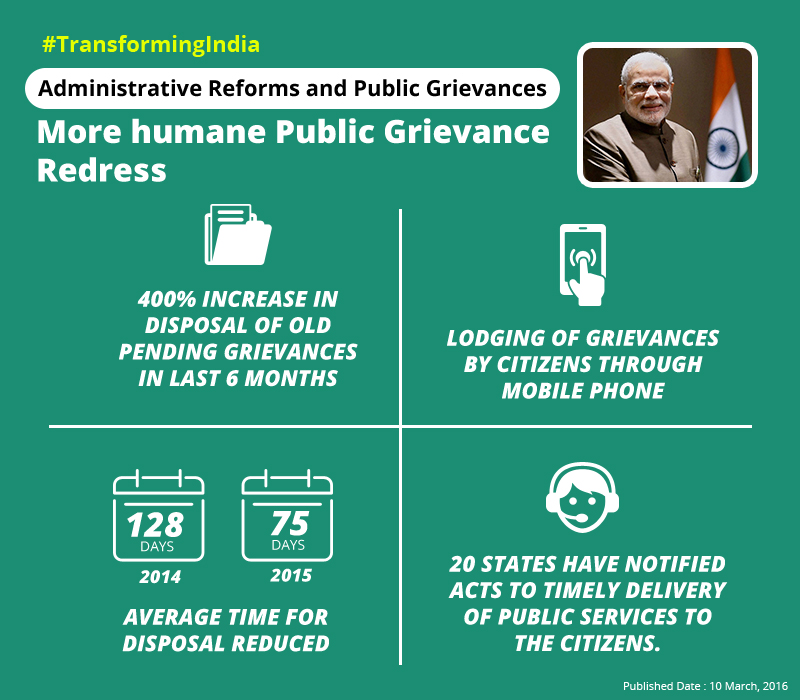 Modi Government Achievements: Yes to Self-Attestation
"The 'affidavit-free regime' in the replacement of affidavits with a self-attested declaration for all need-based services is the first step towards bridging the trust deficit between the government and the citizens. Modi Government ensured this.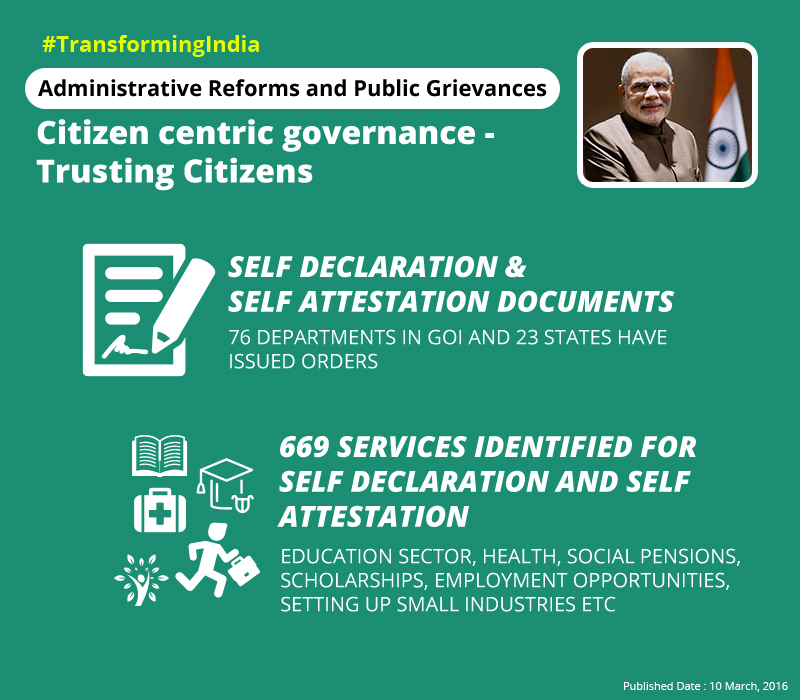 Modi Government Achievements: Digital India
Government's Digital India initiative acted as a catalyst in the growth of Broadband and Mobile penetration thereby offering Internet access to all by promoting digital literacy, building digital infrastructure, delivering informative content and innovative services from web and mobile phones, and improving e-governance with the objective to augment net and tele-density in rural areas.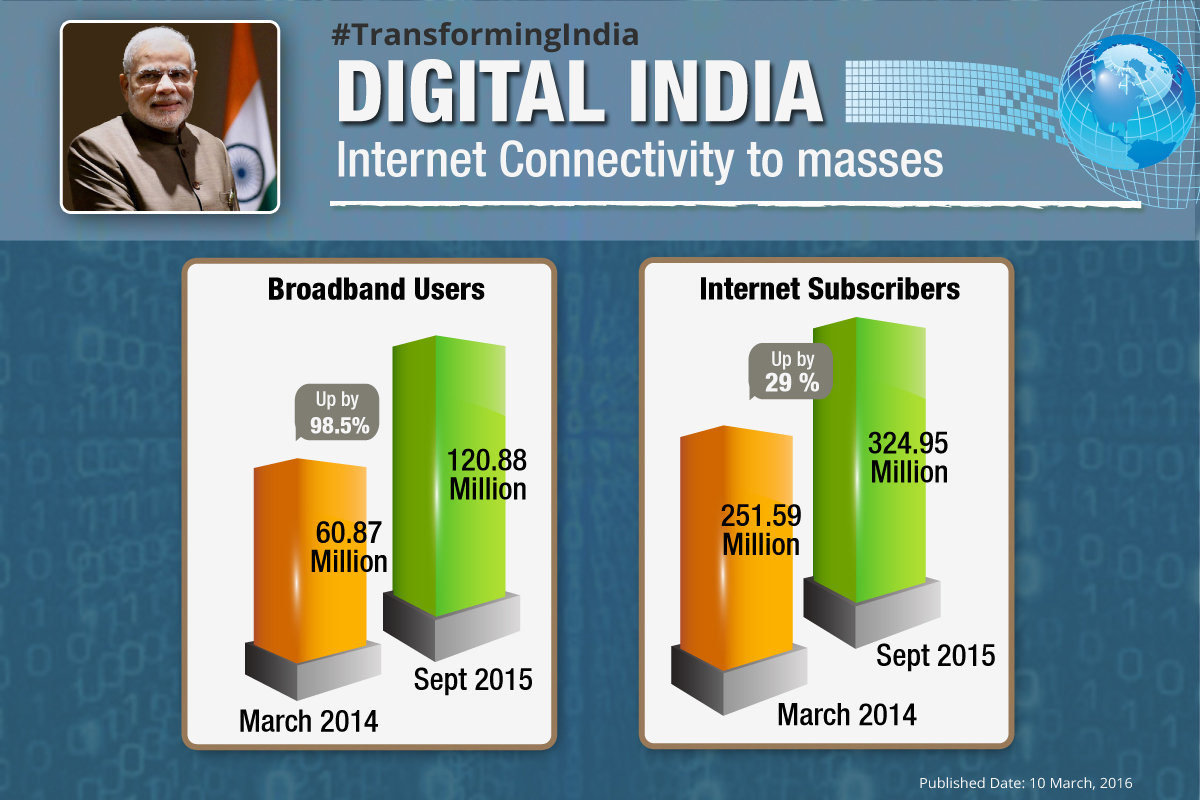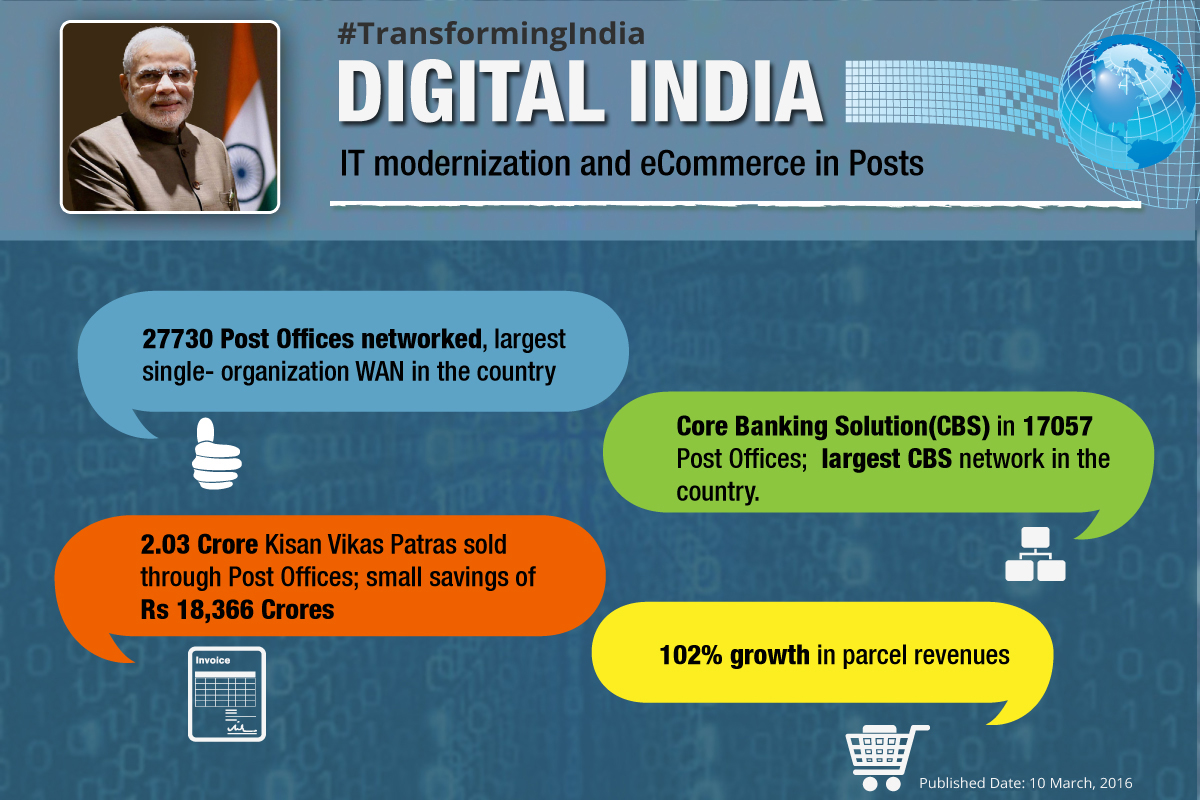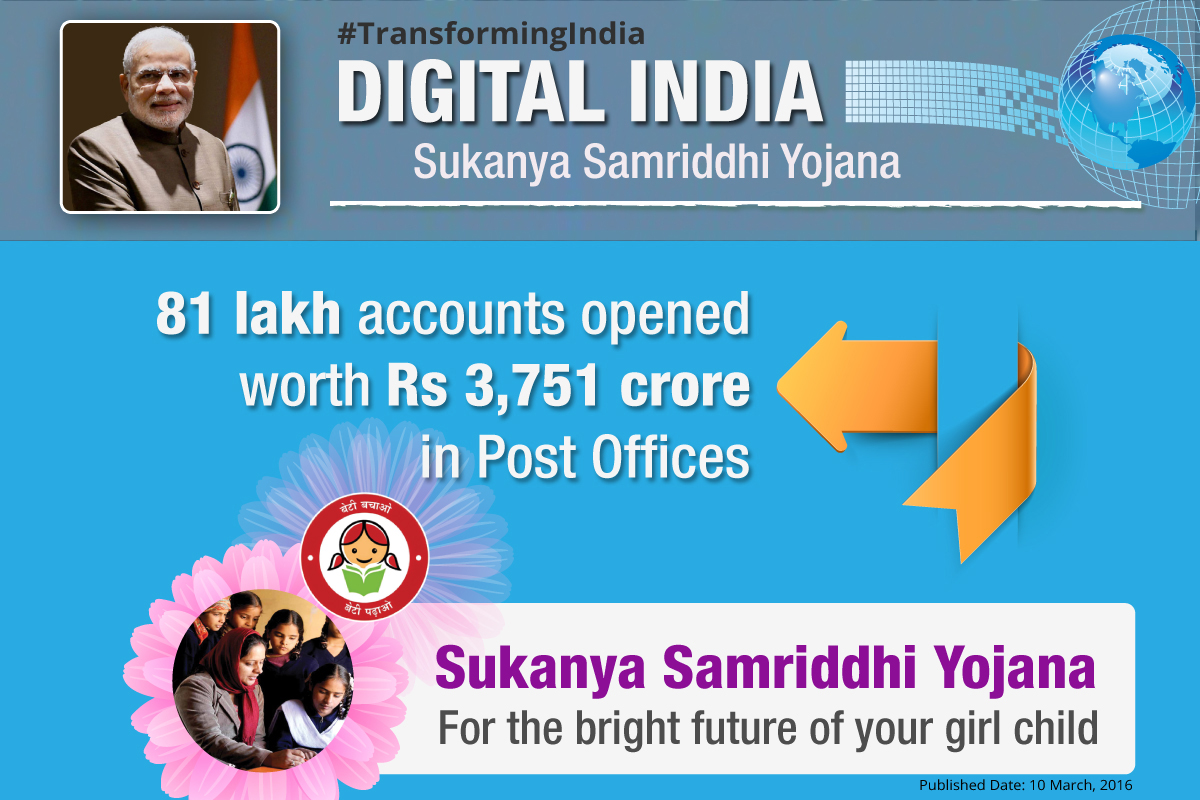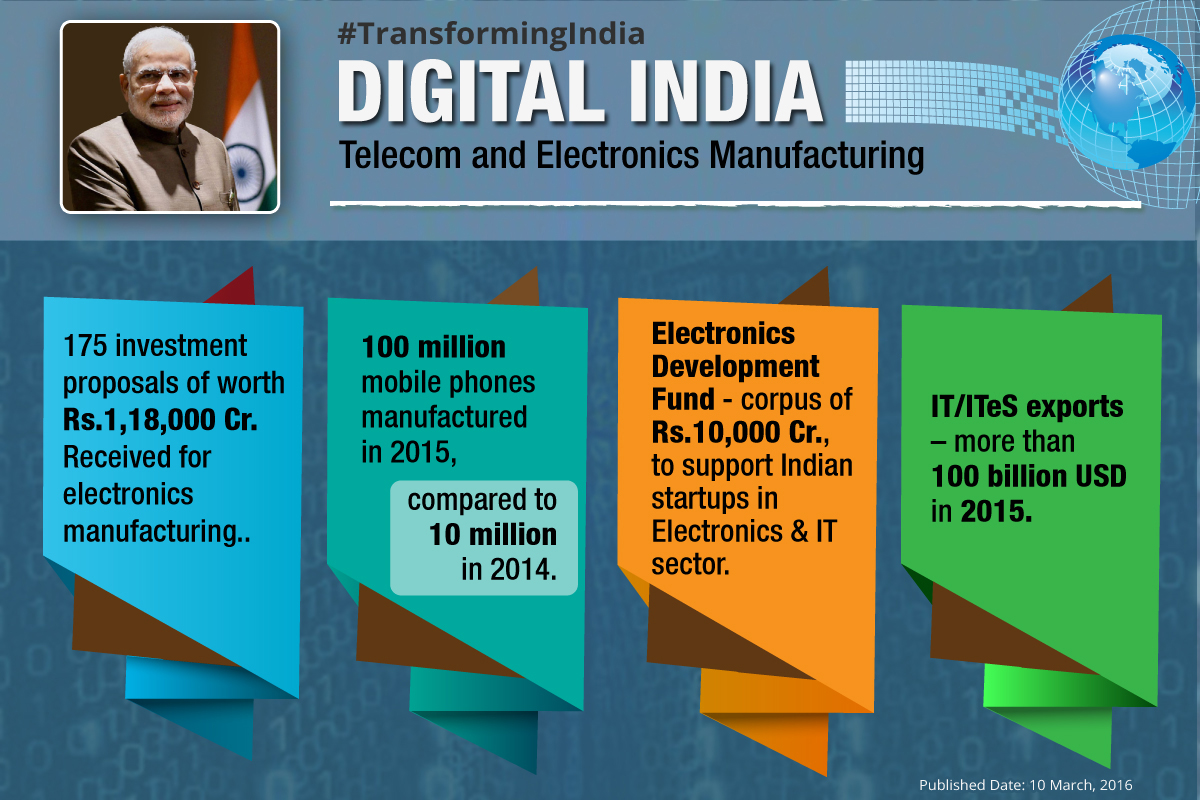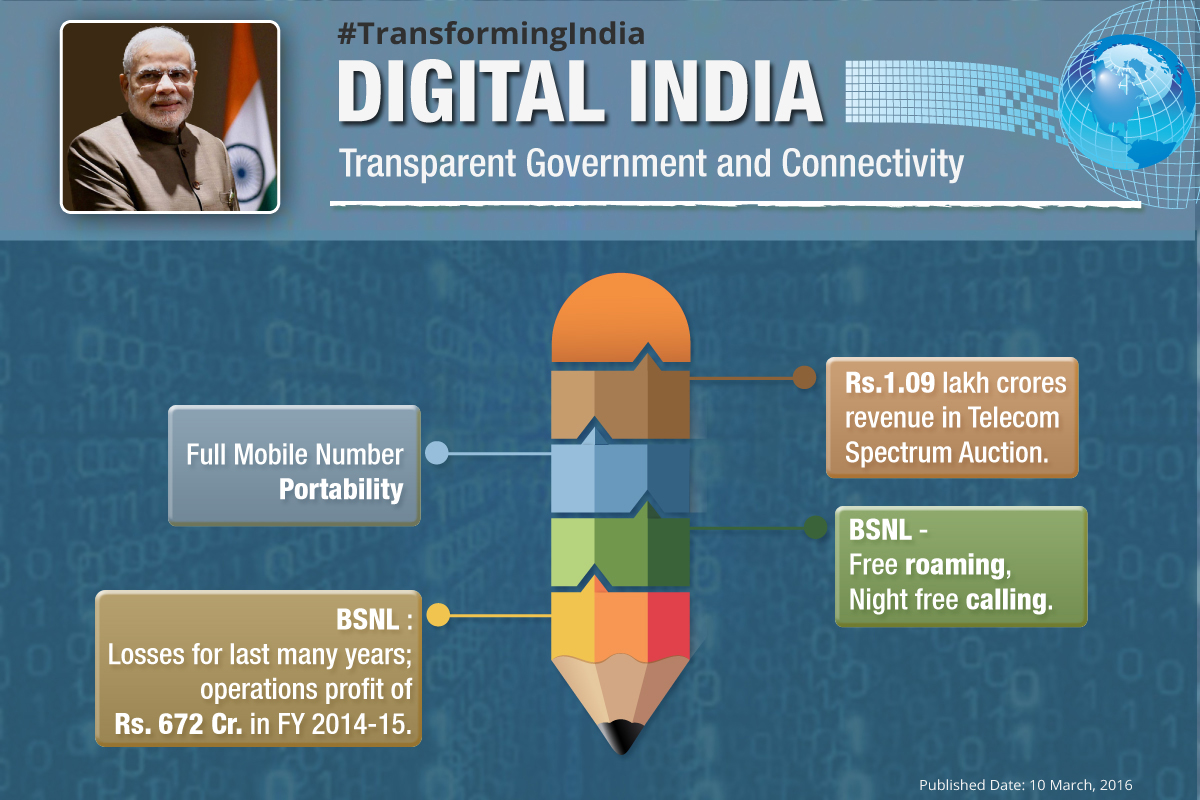 Modi Government Achievements: Ease of Doing Business
Narendra Modi government's attempts to improve the ease of doing business have yielded brilliant results with the country jumping 12 ranks to 130 in the latest ranking compiled by the World Bank.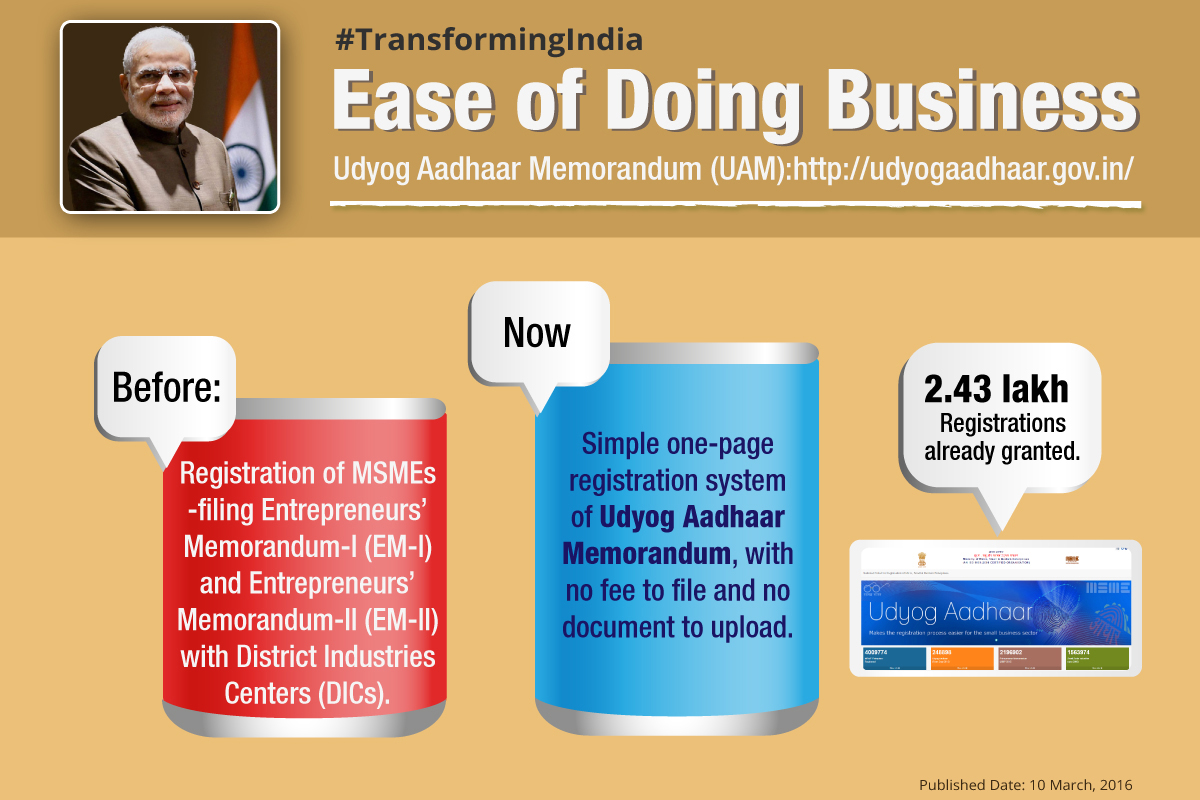 Modi Government Achievements: Power
The power ministry under the leadership of Piyush Goyal has approved the launch of Deendayal Upadhyaya Gram Jyoti Yojana (DDUGJY) for ensuring 24×7 power supply and Ujjwal Discom Assurance Yojana (UDAY).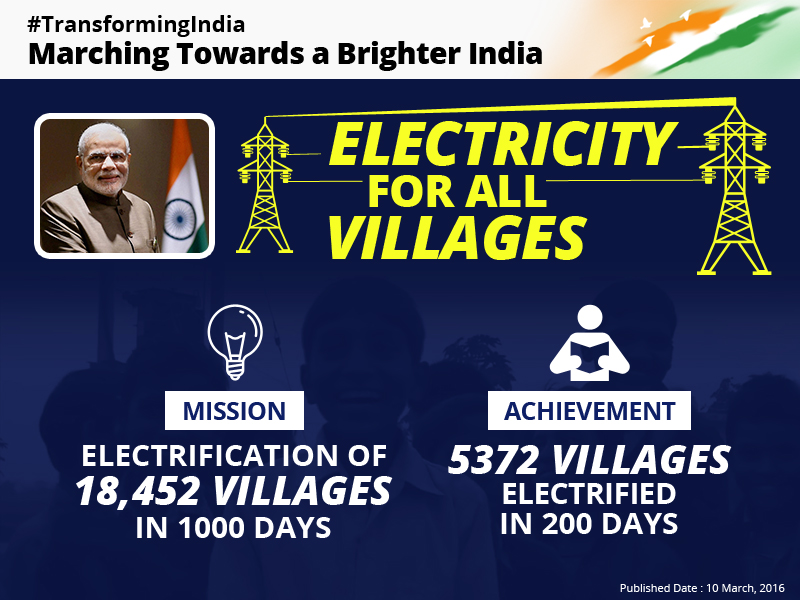 Under DDUGJY-RE, Ministry of Power has sanctioned 921 projects to electrify 1,21,225 un-electrified villages, intensive electrification of 5,92,979 partially electrified villages and provide free electricity connections to 397.45 lakh BPL rural households. As on 30th June 2015, works in 1,10,146 un-electrified villages and intensive electrification of 3,20,185 partially electrified villages have been completed and 220.63 lakh free electricity connections have been released to BPL households.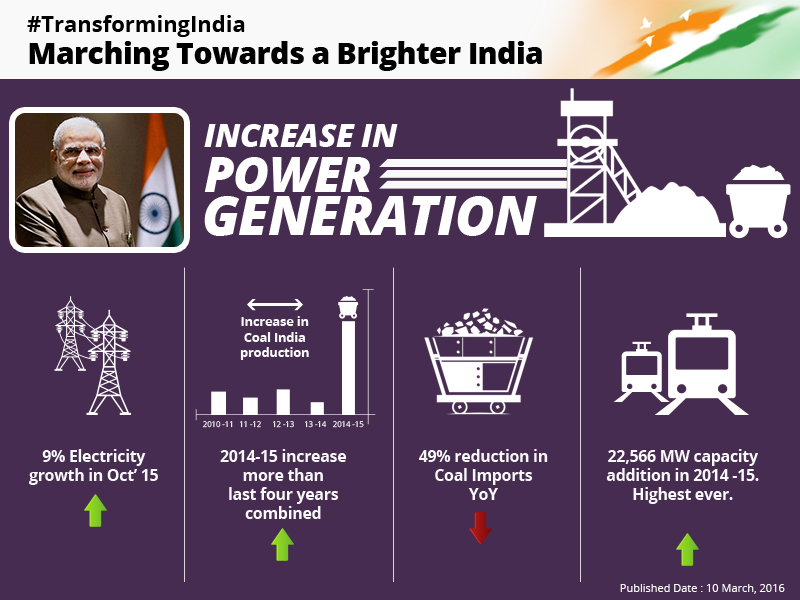 The Union government has also launched a new scheme called UDAY, in a bid to rescue almost bankrupt state electricity retailers, the Cabinet on Thursday approved a scheme for rejig of Rs 4. 3 lakh crore debt of the utilities besides measures to cut power thefts and align consumer tariff with cost of generating electricity. UDAY (Ujwal Discom Assurance Yojna) is radically different from the earlier approach of the previous governments. In this scheme state governments, which own the DISCOMs, can take over 75 percent of their debt as of September 30 and pay back lenders by selling bonds. For the remaining 25 percent, DISCOMs will issue bonds. UDAY will insure that operational efficiency of DISCOMs is improved and financial discipline is brought in.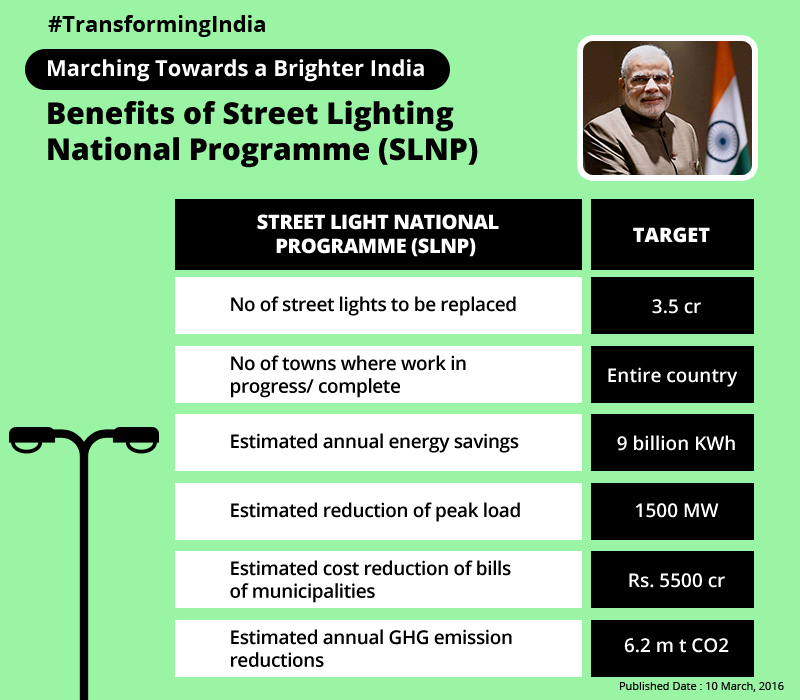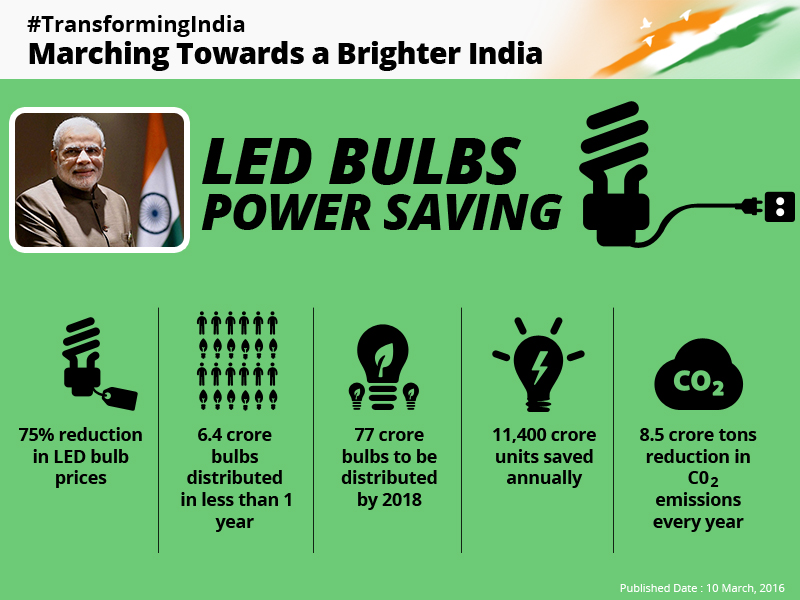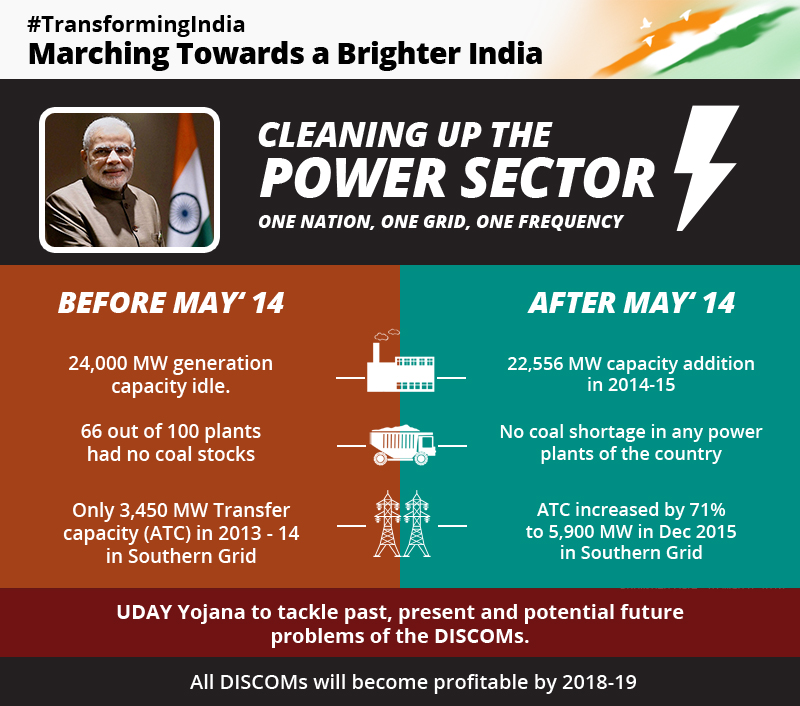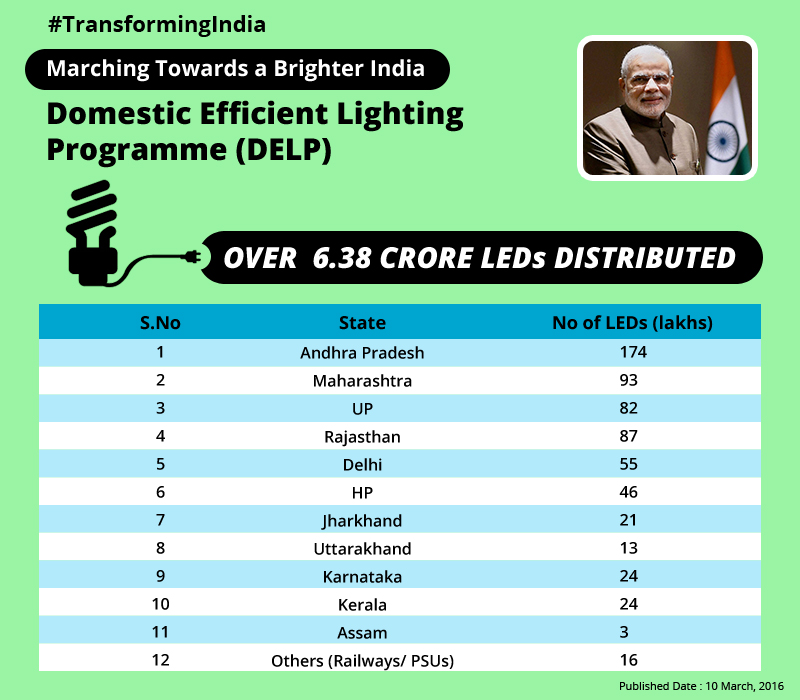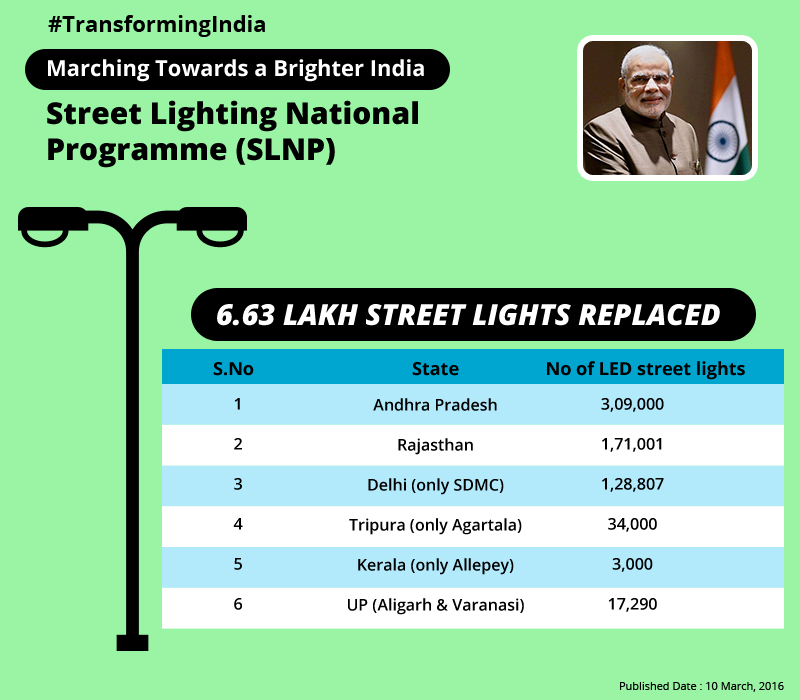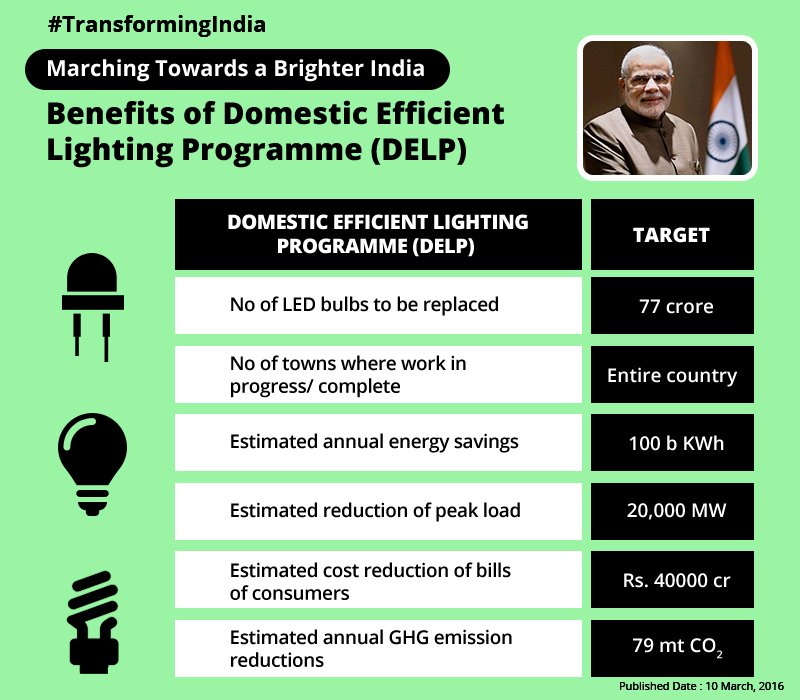 Modi Government Achievements: Coal block Allocation
Till now 29 mines have been auctioned to private players and 38 mines have been allotted to state & central government companies. From these auctions, huge potential revenues of Rs 3.35 lakh crore are accruing to coal-bearing states and the auction amount has surpassed the CAG's estimate of Rs.1.86 lakh crore losses. Compare that with the corruption ridden coal block allocation system of UPA regime.