Like we discussed in the first part of this series that a certain negativity is engulfing the entire nation. Riots are being discussed, Hindu Muslim Divide is being widened, minor scuffles are being given communal angle, Politicians are using students even their Dead bodies as weapons in their political warfare. And in this overly negative atmosphere, the achievements of the present Narendra Modi Government are being blacked out. This is an alarming trend. A country cannot be happy unless its citizens are happy. After the positive reception of the first part of Modi Government Achievements, I'll try explaining how not everything is wrong with this country in the second and the final part of the series!
Modi Government Achievements: Strengthening the Farmers
Narendra Modi Government has given green signal to a large number of farmer friendly initiatives including the Paramparagat Krishi Vikas Yojana (Traditional Farming Improvement Programme) which has been launched by Government of India to support and promote organic farming and thereby improving soil health. This will encourage farmers to adopt eco-friendly concept of cultivation and reduce their dependence on fertilizers and agricultural chemicals to improve yields The Prime Minister also launched the DD Kisan channel, which should keep an eye and inform farmers about the changes in weather, global markets etc., so that farmers can plan ahead and take the right decisions well in time.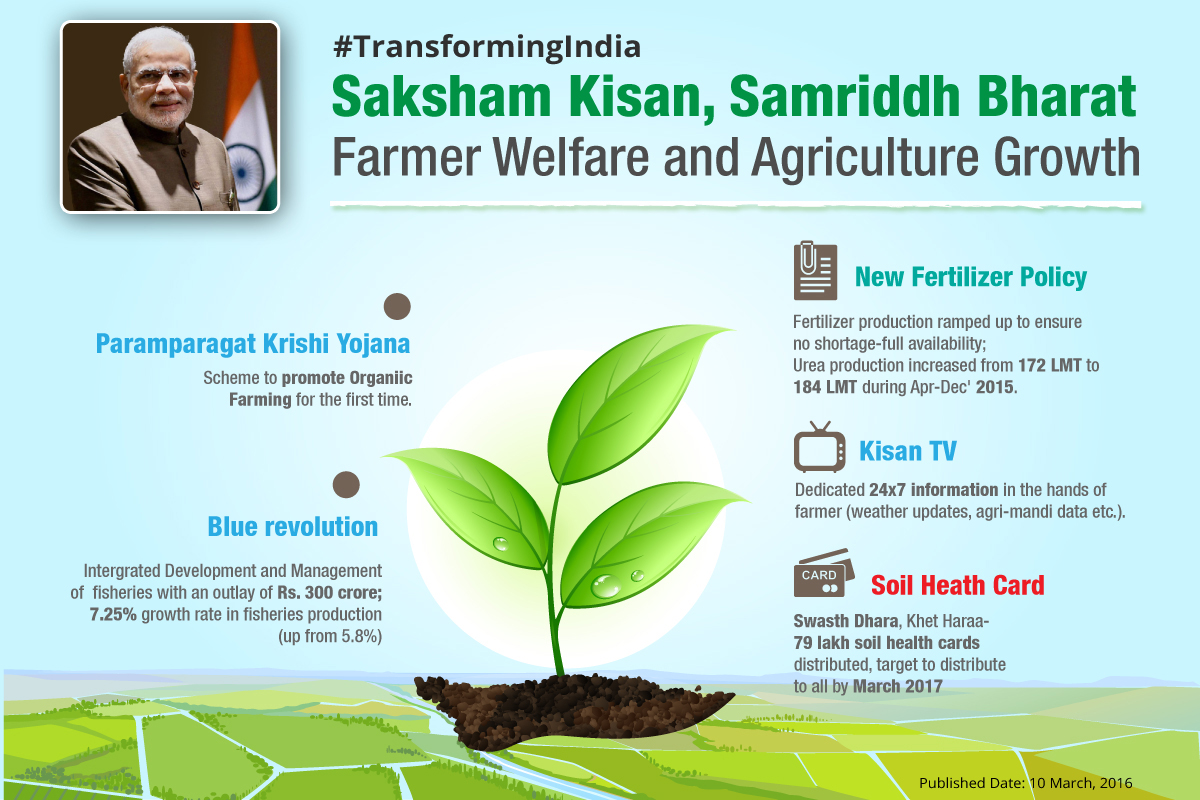 Modi Government is also working on the comprehensive New Urea Policy 2015 for the next four financial years. The Policy has multiple objectives of maximizing indigenous urea production and promoting energy efficiency in urea units to reduce the subsidy burden on the Government. Savings in energy shall reduce the carbon-footprint and would thus be more environment friendly.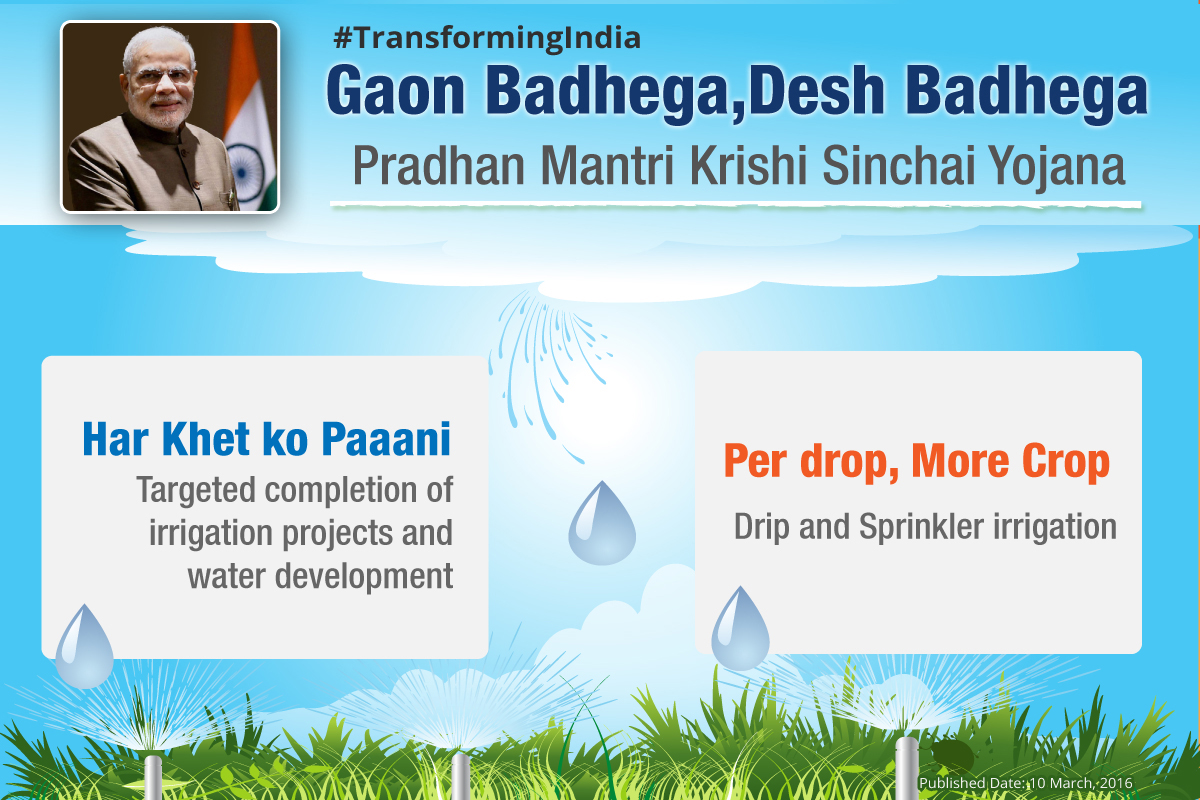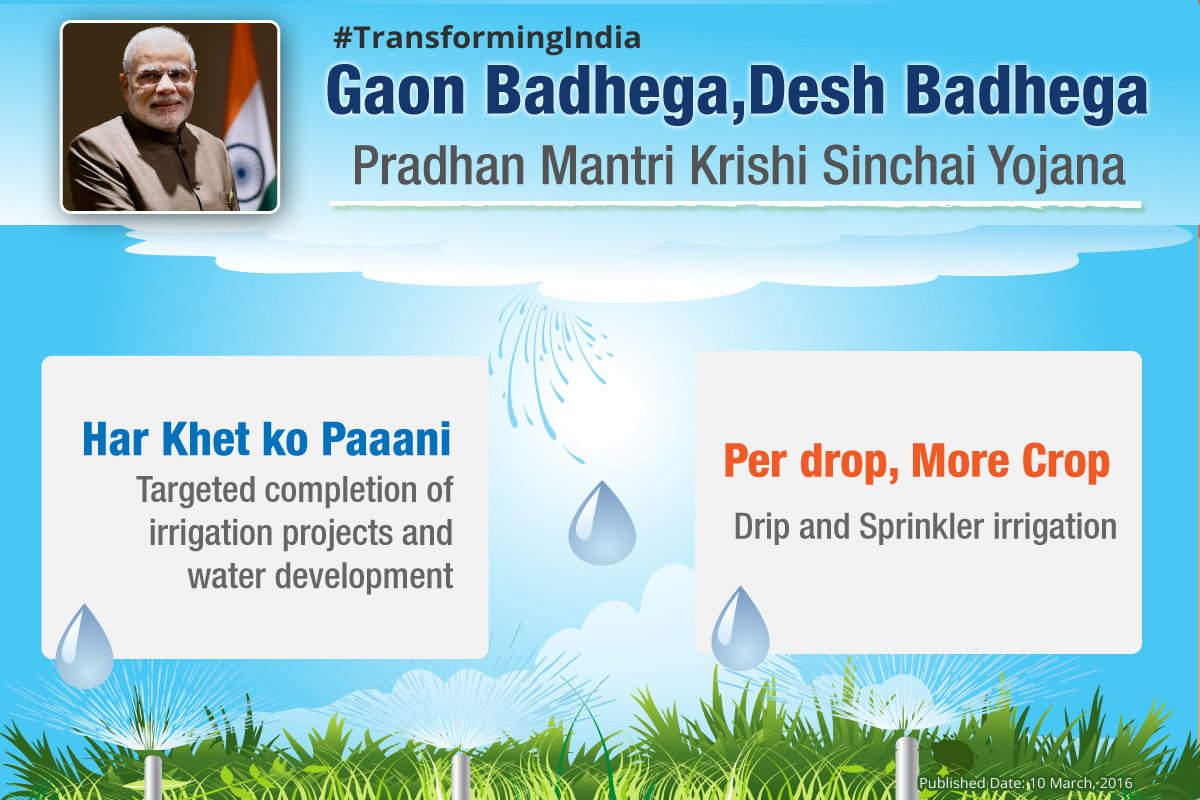 Modi Government Achievements: Saansad Adarsh Gram Yojna
The Saansad Adarsh Gram Yojna envisages the development of model villages, called Adarsh Grams, through the execution of existing systems, and certain new initiatives to be considered for the local context, which may vary from village to village. Saansad Adarsh Gram Yojana was introduced to bring the member of parliament of all the political parties under the same umbrella while taking the responsibility of developing infrastructure in villages and turn them into model villages.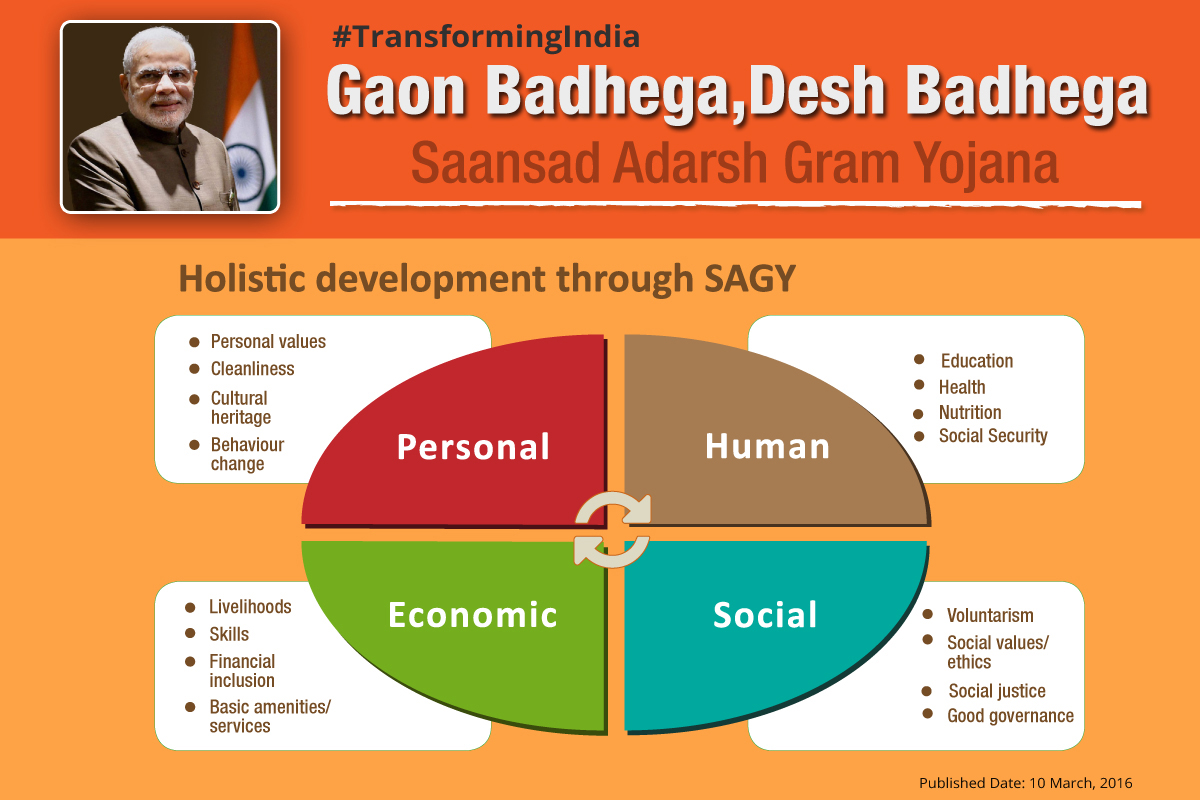 Modi Government Achievements: Cooperative Federalism
The14th Finance Commission has recommended a record 10% increase in the states' share in the Union taxes to 42%, which has been accepted by the Centre and will give the states an additional Rs 1.78 lakh crore in 2015-16. And still CMs of some special states keep whining about Modi disrespecting the federal setup of India.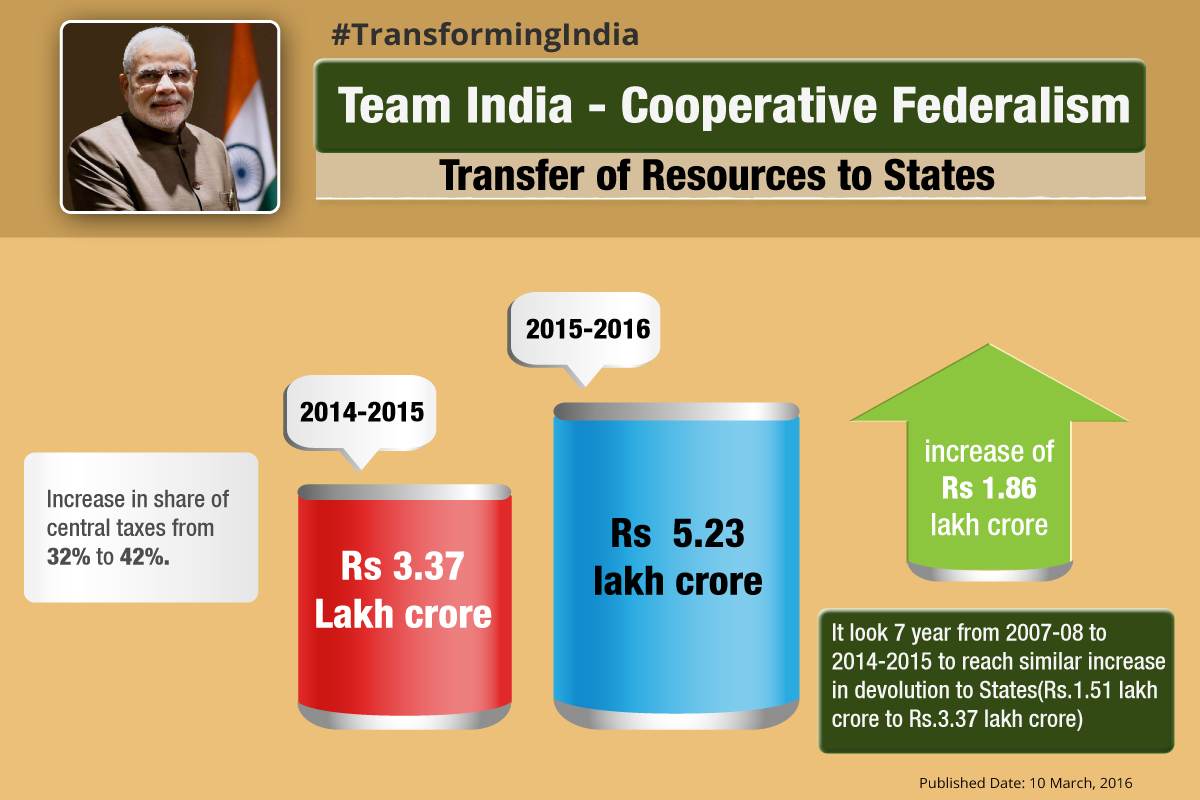 Modi Government Achievements: White Revolution
Rashtriya Gokul Mission was launched for conservation and development of indigenous bovine breeds. RGM has two working components — National Programme for Bovine Breeding and National Programme for Dairy Development which is administered by the National Dairy Development Board. The aim of the mission is to enhance bovine production and productivity, besides developing and conserving indigenous breeds of milch cattle and development of dairy infrastructure for improved procurement, processing and marketing.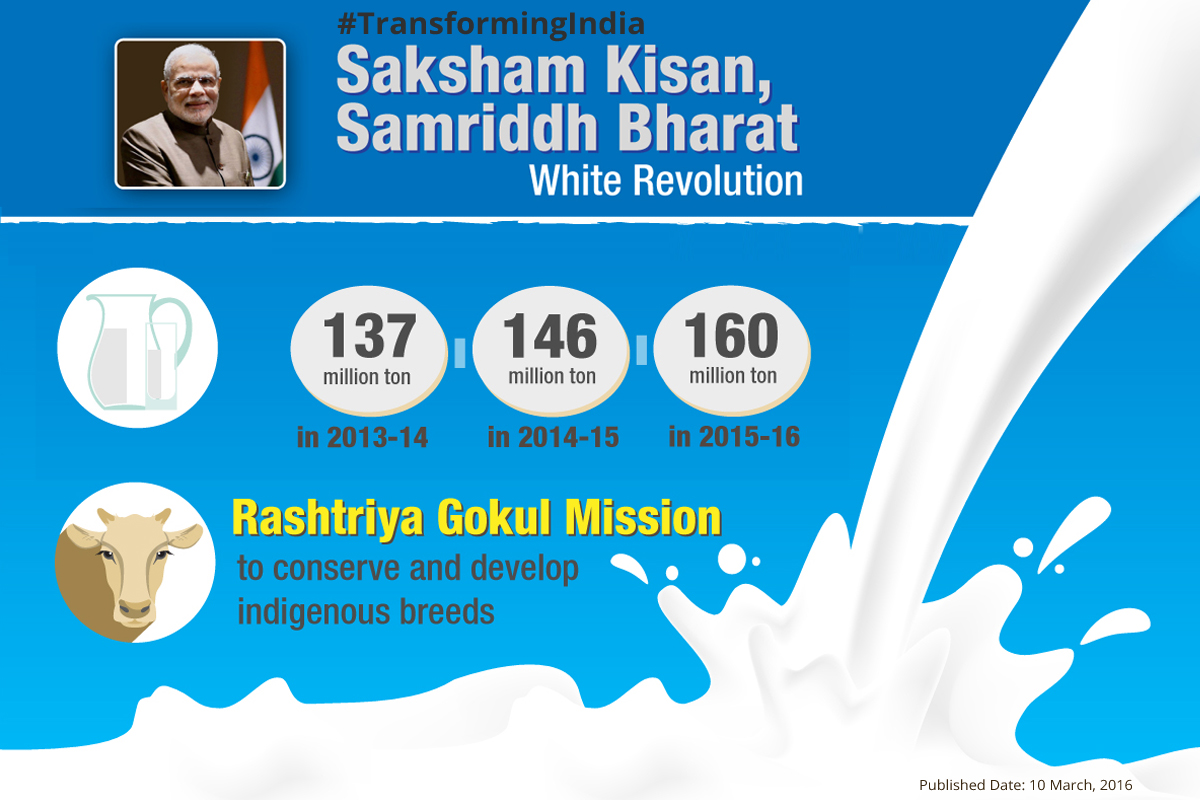 Modi Government Achievements: Strengthening the Judiciary
Over 125 obsolete laws have been repealed by the Narendra Modi government, while another 945 which have lost relevance are awaiting Parliamentary approval to lose their place in statute books. Once these bills are cleared, another 945 laws will be repealed.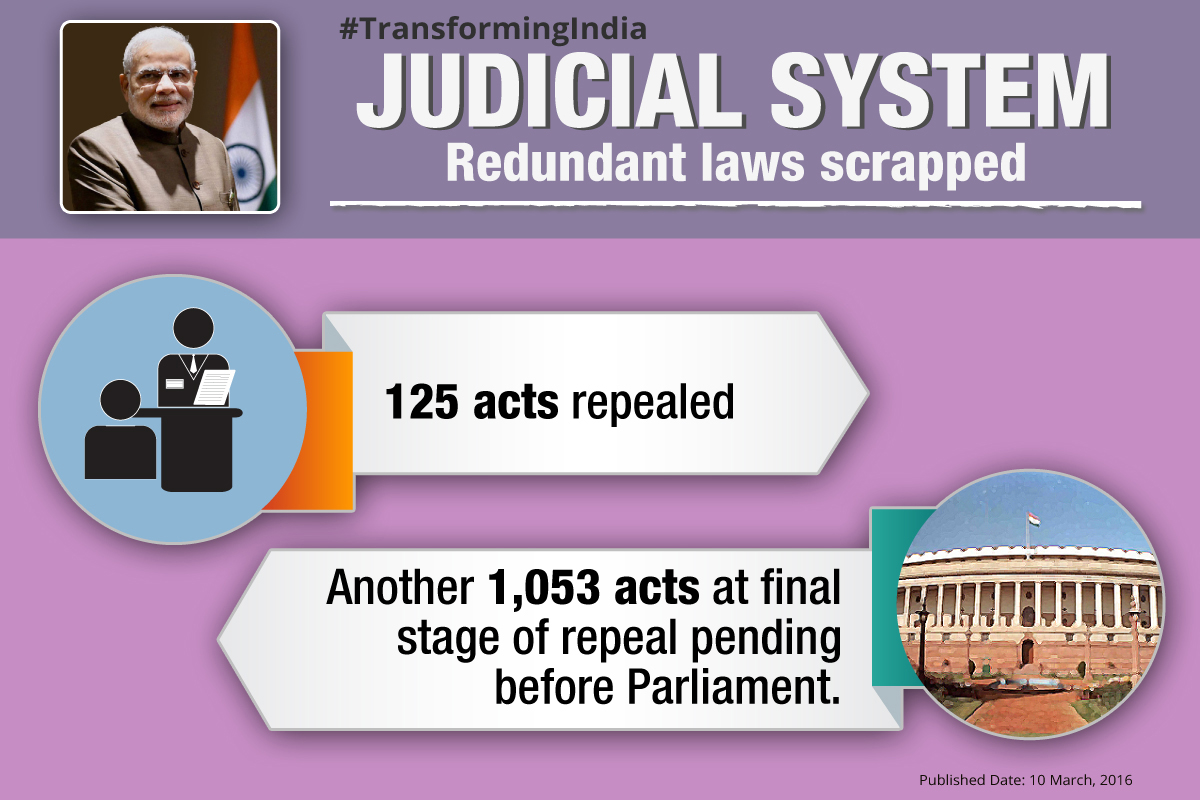 The eCourts project of the Government is aimed at providing necessary hardware and software applications to enable courts to deliver e-services to citizens, and to enable the judiciary to better monitor and manage the functioning of courts.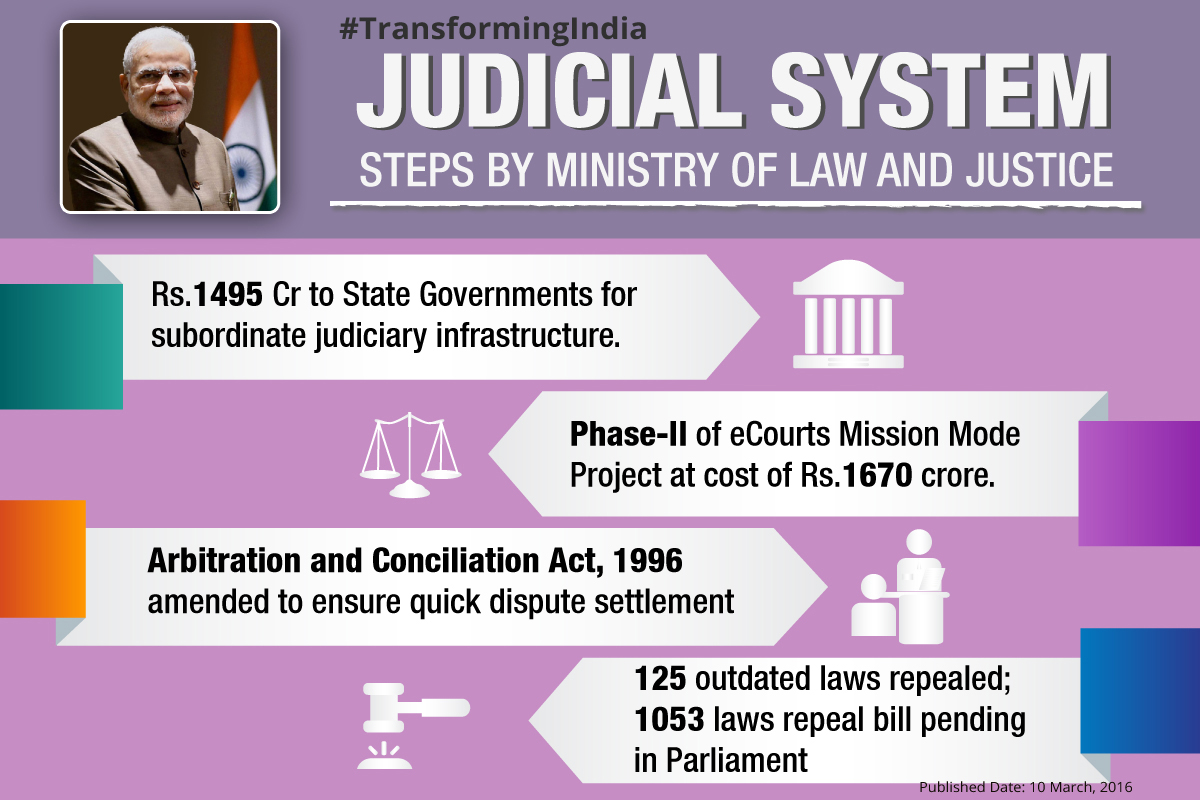 Modi Government Achievements: Modern Shipping
Narendra Modi Government has launched the ambitious Sagarmala project, The prime objective of which is to promote port-led direct and indirect development and to provide infrastructure to transport goods to and from ports quickly, efficiently and cost-effectively. Therefore, the Sagarmala Project shall, inter alia, aim to develop access to new development regions with intermodal solutions and promotion of the optimum modal split, enhanced connectivity with main economic centres and beyond through expansion of rail, inland water, coastal and road services.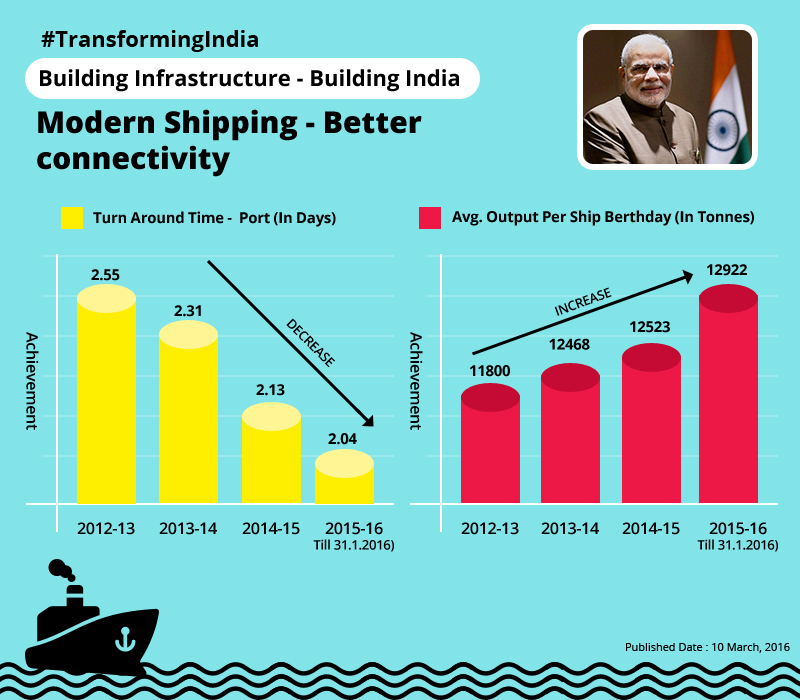 Modi Government Achievements: Aadhar and Direct Benefit Transfer
The Government has decided to accord statutory status to Aadhaar to ensure that benefits of the government subsidies directly reach the needy. The statutory status will provide a legal basis to Aadhaar for expanding its use for a range of developmental purposes.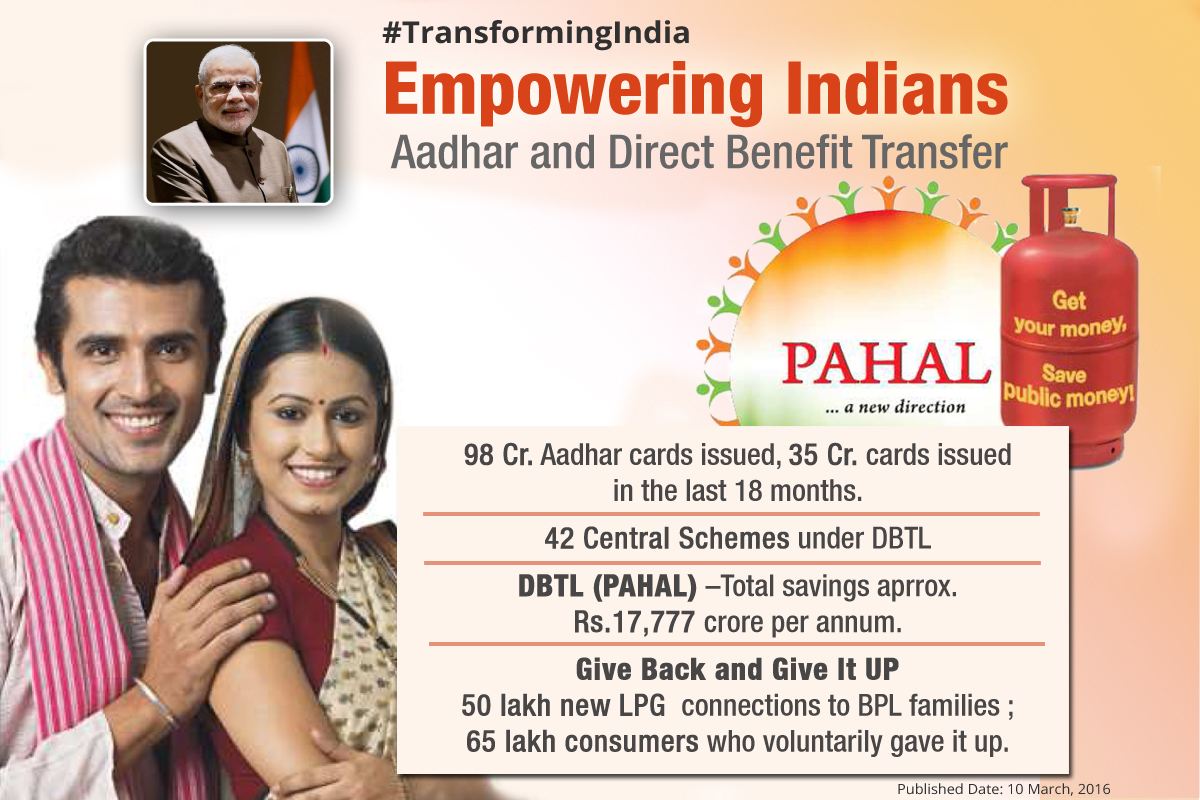 Modi Government Achievements: Jan Dhan Yojna
Announced by Prime Minister on 15th August 2014, Pradhan Mantri Jan Dhan Yojana (PMJDY) is the biggest financial inclusion initiative in the world. Around Rs 32000 crore deposits has been procured through the programme. It has opened 21 crore accounts. And according to President Pranab Mukherjee, Pradhan Mantri Jan Dhan Yojana is the world's most successful financial inclusion programme.