Before weaving a political conspiracy theory, let us first look into the political profiles of the three top challengers of Modi's proverbial Ashvamedha horse.
Mulayam Singh Yadav: Three times Chief Minister of Uttar Pradesh and two times Defense Minister of India, Mulayam Singh Yadav is a towering political personality. He enjoys a cult followership and an unwavering voter base. He has been a champion of secularism and socialism. He not-so-secretly cultivates the hope of becoming the prime minister of the nation. As per the experts, he gave the reins of Uttar Pradesh in his son's hands to fight for the top chair but a setback in 2014 general elections shattered all his hopes.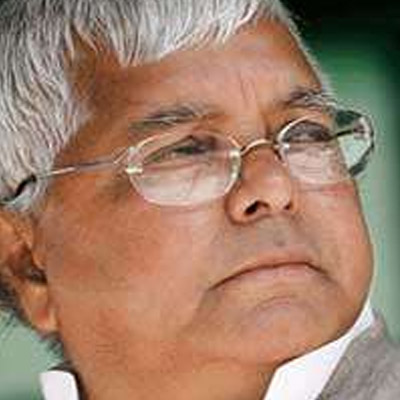 Lalu Prasad Yadav: One of the most popular politicians of all times, Lalu Prasad Yadav connects with the audience in a way no politician does. He enjoys a huge mass appeal. Lalu Prasad Yadav made humor an instrument of political prowess. Virtually unchallenged in the politically crucial state of Bihar, Lalu Prasad Yadav was very vocal about his Prime Ministerial ambitions. But his dreams were shattered by his old friend turned foe and another Socialist Nitish Kumar who literally ended his political joyride in Bihar with two back to back resounding victories. The humiliation in the 2014 General Elections, further debilitated his political position.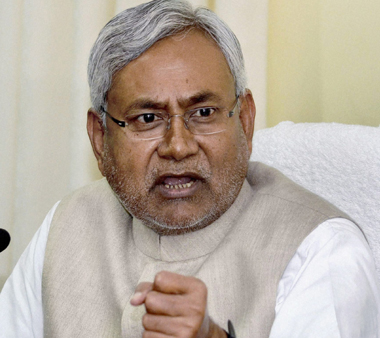 Nitish Kumar: A man of few words with an image of a reformist, Nitish Kumar became the face of changing Bihar when he razed Lalu Prasad Yadav's citadel to the ground. In his ten years as the Chief Minister of Bihar, Nitish Kumar has won many 'best CM trophies' and 'Business Reformer' awards. With an impressive educational profile and success as the CM of Bihar, Nitish Kumar was one of the leading contenders for the chair of Prime Minister of India but like the aforementioned gentlemen, he was humiliated at the hands of BJP too.
Tides turned after the 2014 General Elections and these towering politicians of the current era were at the verge of getting wiped off the political canvas of India. And hence they entered into an alliance to avoid vote splits and take on the humungous challenge posed by the BJP, which barring the exception of Delhi, went on winning states after states after the 2014 triumph. And with the Bihar Assembly Elections at the doorstep their camaraderie grew even stronger. Under the headship of Mulayam Singh Yadav, these secular politicians entered into a Grand Secular Alliance called the "Samajwaadi Pariwaar". But cracks soon started appearing in this opportunistic conjugation. While Nitish Kumar played the role of a pacifier, Mulayam Singh Yadav played the role of a manager, but it was Lalu Prasad Yadav who artfully worked towards his interests.
Firstly the question of seat sharing remained the bone of contention between the two. Meetings bore no results, and spokespersons from both the camps (Lalu and Nitish) went on accusing each other in public rallies. After a lot of shelling from the factions, Nitish Kumar announced the seat sharing formula for Bihar. He stated that RJD and JDU will be contesting on 100 seats each and 40 seats will be given to Congress. 40 seats to Congress was unexpected because every political pundit is of the opinion that Congress will not be able to win more than 2 or 3 seats in Bihar. Some even giving it a perfect zero. It is said that Lalu Prasad Yadav was instrumental in getting Congress 40 seats in Bihar. There were no seats for the Samajwaadi Party in the first draft. Earlier SP had sought 17 seats which was revised to a final claim for 12 seats. This naturally irked Mulayam Singh Yadav and he pulled out of the grand alliance. Lalu Prasad Yadav was quick to respond and he stated that Mulayam Singh Yadav was his relative and if need arose, he would accommodate SP by giving his own seats. Lalu Prasad Yadav quickly vacated 5 of his seats for the Samajwadi Party, an example of large-heartedness unheard of in Indian Politics. He fully knew that SP will not settle for 5 seats and will pull out anyway. But given the family relations that Lalu and Mulayam have and also the magnanimity of Lalu Prasad Yadav in the seat sharing episode, the immediate target of Mulayam Singh Yadav would be Nitish Kumar. Samajwaadi Party soon launched a blistering attack on Nitish Kumar accusing him of being a political opportunist and a fake secular.
So is Lalu Prasad Yadav intentionally sabotaging Nitish Kumar's chances in this elections? If yes, why? Wait for the second installment of the article.