Hindu t-shirt store: Clothes are an essential but rarely noticeable part of our daily lives. They do not pull your attention until there is a message printed on them. Throughout recent history, clothing has been used to pass on significant messages to people across the world. Politicians, actors, sports personnel among others have used it as an attempt to immortalise themselves.
The Vision behind launching    
Observing the phenomenon, Shalini Mishra, a prolific fashion designer and TFI Founder Atul Mishra's wife, noticed a shocking trend. Established brands were not catering to Hindu values. Surely, T-shirts having prints of various forms of Bhagwan were there, but the idea was mired by few problems.
For instance, most of them were seasonal in nature and printed only during the time of annual festivals. The quality of clothing was also not good, due to which they failed to find traction. Additionally, the couple did not find it ethically correct to print Devi Devatas' imaging on clothes. Imagine washing your "God" Tee with dirty underwear and socks, consuming liquor and non-veg food with a Deva Tee on. It reduces our gods to Pop-Culture icons.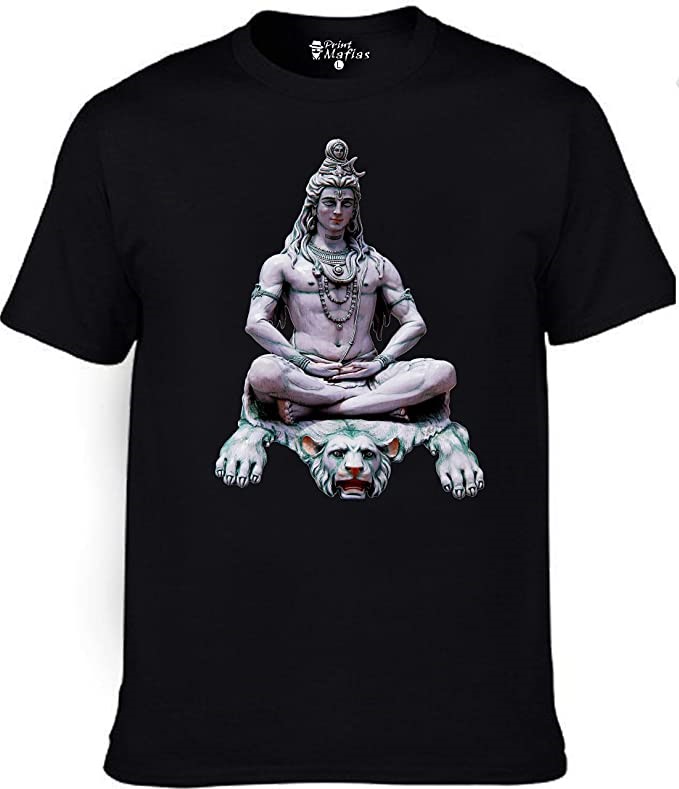 Morally, ethically, and religiously, it would be much better if mortal heroes would be represented on T-Shirts. Incidentally, TFI had just witnessed its biggest hit in the form of the "Untold History" series on YouTube. Atul knew that there is no dearth of unsung heroes in Indian history.
Every state has at least one warrior who has kept the common national enemy at bay. Assam has Lachit Burpukhan, Bihar has Veer Kunwar Singh, UP has Rani Laxmi Bai, MP has Devi Ahilya Bai, Bengal has Raja Shashank, Maharashtra has Chhatrapati Shivaji Maharaj and so on.
The original design methodology
The problem was how to introduce these heroes to the masses. Movies, documentaries, and a few books are there, but people do not have much retention power regarding them. Shalini pitched the idea of immortalising them in people's memories through clothes. T-shirts, hoodies, sweatshirts, and posters were chosen as medium of information dissemination.
But it was not going to be hunky-dory. Established players would not cede their space and no matter what, the public wants quality artwork. Using Google images would not work. Moreover, the imaginative facial expression was supposed to be a copyright of TFI.
Experts were hired to decode Sanskrit Sooktas (aphorism) and turn them into printable quotes. Calligraphers were hired to turn simple font into a visual delight. Similarly, artists were hired to reimagine Hindu Heroes to create a whole line of clothing dedicated to them. Mind you, Indian historical heroes had to be in direct competition with established fantasy world superheroes.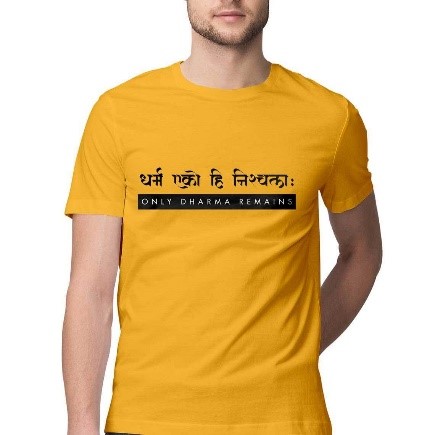 Finally, with the divine idea of unification of India, TFIStore was launched on 15th January 2020. It is a symbolically significant date since the whole of the nation is observing one form of Hindu festival or another. Punjab celebrates Lohri, Tamil Nadu celebrates Pongal, Assam celebrates Bihu, Uttarakhand celebrates Guguri, Gujarat celebrates Uttarayan and many others. The auspicious date is in line with the unified India concept.
The initial struggle
The sales numbers were staggering and despite little to no margin on final products, the Mishra couple was happy with the response. Sukts such as धर्मो रक्षति रक्षितः, अहम् ब्रह्मास्मि, अहिंसा परमो धर्मः, धर्म हिंसा तथैव च: had become instant hints.
Problems arose when demands increased against expected rates of spikes. Production line was diversified as it included lots of vendors. The uncertainty in timings of delivery posed the risk of slowing down the growth of the venture. The uncertainties led to risk averse employees to leave the company at a crucial juncture. And then came the Coronavirus induced lockdowns. The fledgling business was shut down for almost 5 months.
After the corona carnage was over, and employees were nowhere to be found, Atul decided to take care of product designing himself. He got support from Amit Kumar, who took care of the backend side of things. Amit had joined TFIStore when its future was bleak. The Mishra couple were expecting their first child and Atul had to pitch in with his own creative instincts. Shalini was available as a mentor only for a few months. Efforts paid off and Store kept moving with steady returns.
As the ship steadied, Atul decided to Indianize the entire process. TFIStore did not have to be subjected to the whims and fancies of vendors. Atul decided to buy printing machines and other necessary machines. The problem was avoiding Sinosation of the production line. 90 per cent of printing machines in India are made-in-China. They sell because they are cheap. In other words, even T-shirts with made-in-India prints also have China imprints on them. Atul decided to buy an expensive but an Indian printing machine.
The roaring response
Now, the production line is complete and TFIStore has its own team to take care of minute aspects of logistics. The only assistance they take from outside is getting plain t-shirts from Tirupur. Due care has been taken to ensure that only made-in-India clothes are sourced.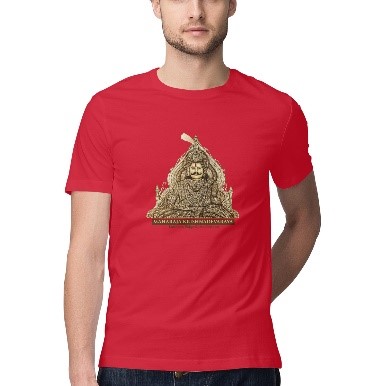 Wholesome Indianisation and a hardworking team has given astounding results. TFIStore has more than 15,000 customers. Clothes worth more than Rs 50 lakhs have already been sold on this Hindu t-shirt store platform. That includes Men's Half Tees, Men's Full Tees, Women Tees Kids Tees, Toddlers Tees, Hoodies and Sweatshirts.
Also Read: Veer Gatha: The Forgotten Warriors | Keladi Chennamma
Cultural unification is the motto of this Hindu t-shirt store
The revenue coming from soaring sales figures is being reinvested in serving the society. Revenues which are over and above basic company's expenses are used to either hire new people or increase the remuneration of existing ones in the company. These numbers are bound to increase in near future as Mishras have a blueprint for starting more production lines for Sarees and other stuff strictly belonging to core Indic civilisation.
When talking about his ultimate vision, Atul Mishra wishes sub-nationalism to die down. He wishes to eliminate artificial linguistic and other ethnic boundaries. He does not want a Haryanvi in conflict with a Bihari and vice-versa. Instead, he wants a Haryanvi kid to feel proud of Veer Kunwar Singh and Lachit Borphukan, not in an ultra-jingoistic way, but in a well-informed way. He wants a cultural unification of the sacred geography called Bharatvarsh.
Buying from TFIStore (India's only Hindu t-shirt store) is in a way contributing towards the solidification of nationalistic sentiment. TFIStore's vision is in line with the 2015 initiative of Ek Bharat, Shrestha Bharat of PM Modi. Mishras have been approached for donations by 'n' number of people for 'n' number of times. They have politely refused these offers. Instead, they ask you to learn something from it if you are paying for it. This is one reason there is extraordinarily little profit margin. They sell it at the price just above the cost of manufacturing.
The problem gets worse during seasonal sales. Big companies having big budgets cleverly introduce the idea of sales on their website. To cater to popular demands, TFIStore must give discounts as well. Currently, the Hindu t-shirt store (tfi-store) is selling its apparels at a discounted rate. The Cost is flat Rs 375. Go buy one today, so that the Team at TFI Media and the Mishras can continue treading on this noble path.
Support TFI:
Support us to strengthen the 'Right' ideology of cultural nationalism by purchasing the best quality garments from TFI-STORE.COM
Also Watch: