G7 oil price cap: Until the renewable energy dream comes to fruition, oil is going to remain the key driver of our foreign policy. Time and again the Modi Cabinet has made it explicit. Detractors are now citing the Russian oil cap as evidence of failure. Nothing has changed on ground and there's no stopping the India-Russia oil trade.
Russia assures cooperation
Russia has offered assistance to India in wrestling with the latest round of sanction regime from the West. In order to negate the effects of sanctions, Russia wants India to either build very large crude carriers (VLCC) or lease it from Russians. Alexander Novak, Russian deputy Prime Minister has offered every kind of cooperation in case India agrees to the proposal.
He put forward his offer during a meeting with Pavan Kapoor, India's Ambassador to Russia. Novak wants the burgeoning oil trade to reach to the next level. He has invited Hardeep Singh Puri, Minister of Petroleum and Natural Gas, to take part in the international forum, Russian Energy Week 2023.
A statement from Russian Foreign Ministry said, "The Deputy Prime Minister welcomed India's decision not to support the price cap on Russian oil, which was imposed on December 5 by the G7 countries and their allies."
Also read: Russia replacing Saudi Arabia as India's top oil supplier is giving sleepless nights to Gulf countries
Mechanism of G7 oil price cap
Russia's overture came as a sigh of relief for both India as well as Russia. After the G7 price cap became effective on 5th December, companies as well as countries all across the world have become sceptic. These companies are mainly engaged in the marine insurance market. Ships carrying oil and other fuels commercially are required to have protection & Indemnity (P&I) Insurance. In oil trade, the insurance amount is so large that even insurance companies need a reinsurance company to pay for their own liabilities.
According to the G7 oil price cap plan, insurance companies can't provide insurance to ships selling Russian oil over $60 per barrel. Else, they would be subjected to punishment from their sovereign nations. In a way, it is not a universal price cap since most of these marine insurance companies are based out of G7 countries. Judging by the free market principle pushed by countries of this group, these countries are taking advantage of their dominance on the market.
Simply put, these countries are behaving like that child who does not let other children because he owns a bat with which everyone plays.
Also read: G7 oil price cap: India emerges as the ultimate beneficiary
Importance of oil trade for India and Russia
This is problematic on so many levels. One of the big problems is that countries like India and other developing nations find it tough to avail much needed cheap oil. It is well reflected in India-Russia oil trade numbers as well.
Between January and August this year, 16.35 million tonnes of Russian oil found its way in India. Russia's percentage share in Indian oil import increased from 0.2 per cent to more than 20 per cent. It is within touching distance of 30 per cent. Russia has emerged as a numero uno oil supplier to India, pushing back traditionally dominant players like Iraq and Saudi Arabia.
It has been beneficial for Russia as well. Oil and gas industry contributes more than 20 per cent to Russian GDP. With the EU pulling off its hand, India jumped in and became the second largest buyer of Russian oil, after China. In percentage terms of growth in oil trade, our share has been more than that of China.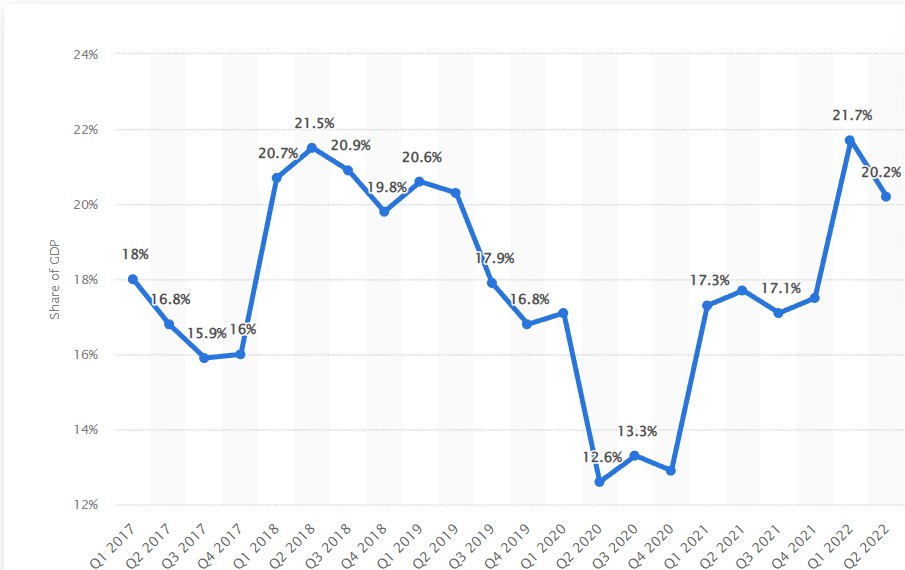 Strategic assets for India
The West obviously can't see it with folded hands. The USA did assure India that it has no problems in India buying above the G7 oil price cap, but it seemingly hired proxies to stop it. Recently, Moneycontrol reported that Turkey was not allowing India-bound ships to pass through its waters. God only knows how many more moralistically cowardly steps are in the offing.
It is always better to rely on our own strength. India needs to accept this offer with open arms. Apart from fulfilling our immediate demands of Russian oil, these vessels will turn out to be strategic assets for our sea trade.
Support TFI:
Support us to strengthen the 'Right' ideology of cultural nationalism by purchasing the best quality garments from TFI-STORE.COM
Also Watch: