Some moments are vividly etched in our conscious memory. They leave an indelible mark on everyone. It inspires viewers. The 20th match of the 1983 world cup, India vs Zimbabwe, was one such match that changed the fortune of the underdog side, India. The batting side, India, was in a deep spot of bother with half the batsmen back to the pavilion for a meager score of 17 runs.
Kapil Dev made bowlers dance to his tune
When the score board gave a dismal sense, then came the captain aka Haryana Hurricane – Kapil Dev. Within no time, he turned the table on its head and scored 175 runs at a brisk pace leaving every watcher by awestruck. The bristling innings gave India the momentum that finally culminated with the Indian Captain Kapil Dev lifting the prestigious 1983 world cup trophy. But it will be a grave injustice to think of Kapil as a one-day wonder boy.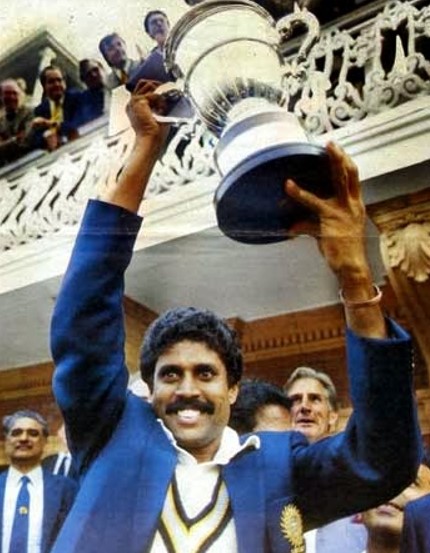 Also Read: Terrible captaincy, horrible selection, VVIPism and more: A tragedy called Indian Cricket Team
In fact, 44 years ago, on this very day, 16th of October, 1978, the nation witnessed the legend in the making. 19-year-old boy, Kapil Dev made his test debut against arch rival, Pakistan in Faisalabad, Pakistan. Both the rival nations were head-to-head in a Test match after nearly two decades. He made his debut in this heavyweight pressure match owing to his splendid performance in the domestic circuit. He had performed greatly for his home state in the Rajni Trophy.
Pakistan Captain Mushtaq Mohammad won the toss in the crucial match and chose to bat first. Majid Khan and Sadiq Mohammad opened the batting and didn't know what was coming their way. Bowling at a fiery pace, the young pacer Kapil bowled a sharp bouncer. The bowl climbed alarmingly marking the announcement of Kapil Dev on the International circuit. Pakistani opener Sadiq had barely managed to get out of the harm's way. The audience was amazed at the feisty spell of the young lad showcasing his skills with the bowl. Sadiq, who preferred to come out in a cap, quickly opted for a helmet.
Match and Series statics
Pakistani batters exploited the maximum of their home turf. The two Pakistani batters Zaheer Abbas and Javed Miandad made a mammoth partnership of 255 runs. The host posted a massive total of 500 runs. The young pacer hardly had any luck to his side and ended the innings by giving 71 runs in 16 overs. He came to bat very low down the order at number eight and couldn't manage to cross double figure mark. He got out after scoring only eight runs.
But he made his presence felt in the second innings and picked his maiden international wicket dismissing Pakistani opener, Sadiq Mohammad. He bowled a tight spell and ended as the most economical bowler giving only 25 runs in 12 overs. Thanks to the tireless efforts of Indian openers Sunil Gavaskar and Chetan Chauhan, India drew the match and Kapil couldn't get a chance to showcase his brilliance with the bat.
Also Read: Indian cricket was once carried by its legends, today it is being destroyed by modern legends
The host side, Pakistan went on to clinch the Test series 2-0. Despite that India had a big positive outcome from this forgettable series in the form of talented and hearty all-rounder Kapil Dev. Holding his nerves on all crucial moments, he gave a decent performance in the series. He picked up seven wickets and scored 159 runs in three Tests.
Legendary Career
The acclaimed all-rounder represented India in 131 test matches in which he made 5248 runs and took 434 scalps. He is the only all-rounder who has scored more than 4000 runs along with taking 400 wickets. He still holds this unique record which seems to be undeterred for quite a long time with Stuart Broad in fag end of his career and failing miserably in batting.
Also Read: Bumrah out of World Cup: How foreign players treat IPL vs how Indians treat the same
The lanky past bowling all-rounder played in 225 ODI matches for India. He claimed 253 wickets and smashed 3,783 runs. The veteran cricketer walked to the cricketing pitch for India for around 16 years. With his brilliant performances, he went on to become one of the most celebrated all-rounders in the history of the cricketing sport.
It was under his leadership that an underdog team went on to defeat mighty West Indies to clinch our maiden world cup and make sports a near religion in the country. His backward running catch of Viv Richards in the 1983 World Cup final will remain one of the cherished moments for cricketing fans and enthusiasts.
As rightly said by the legend, he played the game because of his passion and inspired millions to make Cricket their passion. His grit and passion is a lesson for many new cricketers who get cowed down by the pressure of the game. The legend changed the course of Indian cricket forever and it was on this day that he took the world by a storm with his promising spell in his debut Test match against Pakistan in their home conditions.
Support TFI:
Support us to strengthen the 'Right' ideology of cultural nationalism by purchasing the best quality garments from TFI-STORE.COM
Also Watch: