The brutal murder of singer-politician Sidhu Moose Wala has yet again highlighted the concern over gangsterism in Punjab. The existence of these gangsters and various groups has emerged as the biggest challenge for the Bhagwant Maan-led Punjab government in the past two months.
Gangs of Punjab
Bollywood has always depicted Punjab as a blessed state. 'Sarso ka khet', Lassi and cheerful people somehow made us believe that Punjab is a prosperous state. However, what transpired in the last few weeks has revealed a bad side of Punjab and the gangsterism existing in the state. The assassinations and other crimes have led people to think of Punjab the way they have been thinking of Uttar Pradesh and Bihar.
Read more: Punjabi Music Industry – The La La Land
The killing of singer-cum-politician has also thrown the spotlight on gangsters operating in Punjab. As per the reports, there are 70 organised gangs with over 500 known members active in the state with 300 of them lodged in different jails. Lawrence Bishnoi gang, however, has 700 members all across the nation.
Read more: Gangs of Punjab: A story way more complicated than 'Gangs of Wasseypur'
Out of these 70, 8 prominent gangs have shattered peace in the state. Here we have compiled a list of 10 gangsters who have shattered peace in the border state of Punjab by choreographing extortion, kidnappings, and even murders in North India.
1. Sukha Kahlon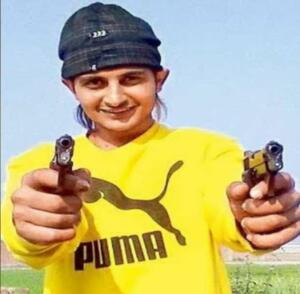 Sukha Kahlon was a famous gangster, skilled shooter, serial killer, and robber from Kahlon, Jalandhar, Punjab. He was infamous for his countless murders in Punjab and other North-Indian states. He was killed by Vicky Gounder in 2015. However, the gang is still active.
2. Lawrence Bishnoi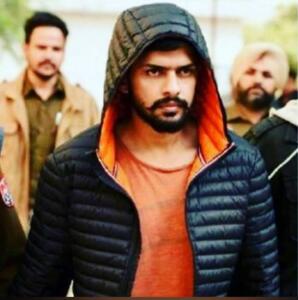 Lawrence Bishnoi, 31, is a "gangster," who is from the Bishnoi tribe. Lawrence was a student of DAV College in Chandigarh. He was also the president of the Student Organization of Panjab University (SOPU).
He is accused of committing multiple crimes including attempted murder, trespassing, robbery, and assault, among others. He has been imprisoned in Rajasthan's Bharatpur jail since 2017. One of his aids who was caught in 2018 shockingly revealed plans to assassinate Bollywood superstar Salman Khan as Lawrence had urged them to do so.
3. Kulbir Singh Naruana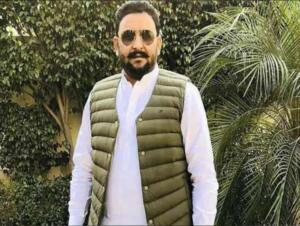 Kulbir Singh Naruana, earlier in 2021, was shot dead outside his home in Bathinda's village Naruana allegedly by an associate with whom he had a dispute with over some issue.
Naruana was facing more than 15 cases and was out on bail when he was assassinated. Naruana had over 26 cases against him for murder, attempt to murder, as well as under the Arms Act.
4. Lakha Sidhana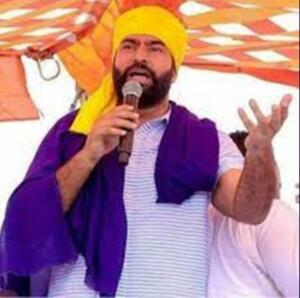 Lakha Sidhana is one of the two names that is believed to be playing a major role in instigating the violent clashes that erupted during the Khalistani protest in the national capital on Republic Day. Gangster-turned-activist Sidhana, has also more than a dozen cases registered against him in Punjab. He was also accused of mobilising the crowd during the tractor parade.
5. Kala Dhanaula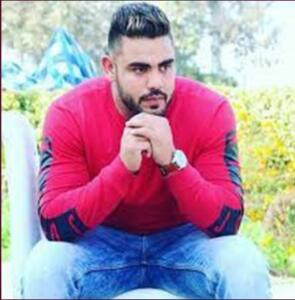 Gurmeet Singh Mann alias Kala Dhanaula, kingpin of his gang and a history-sheeter in the records of Dhanaula Police Station in Barnala district was lodged in Nabha jail, but remained the overlord of Dhanaula, where he was elected councillor in 2015 from his prison cell.
Booked in 49 cases of murder, attempt to murder, abduction, trespassing, and other cases, he was acquitted in some 20 cases after witnesses turned hostile.
6. Jaipal Singh Bhullar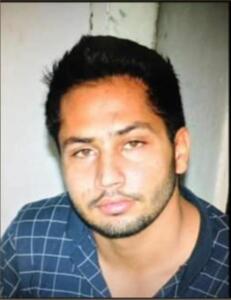 Punjab's most-wanted drug smuggler and A-category gangster Jaipal Singh Bhullar, along with Jaspreet Singh (alias Jassi), were killed in an encounter with the STF of the West Bengal Police in Kolkata in 2021. They were involved in cross-border drug smuggling and heroine smuggling from across the border.
7. Vicky Gounder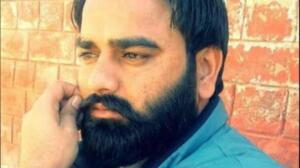 Born in a middle-income farming family in Sarawan Bodla village of Muktsar district, Harjinder Singh was known as 'Vicky' in primary school. The tag 'Gounder' was suffixed because he used to spend most of his time on the 'ground' (playground).
By 2008, his athletic dreams were over as his fascination with the world of gangs grew.
In 2010, internal rivalry led Kahlon to kill his friend Baba. Gounder, thus, decided to kill Kahlon to avenge his friend's death. In January 2015, he killed Sukha when the latter was being taken back to the Nabha jail after a court hearing in Jalandhar. Gounder also filmed the killing and danced around the body of Kahlon while holding policemen hostage at gunpoint near Phagwara.
Vicky Gounder was shot dead along with two other gangsters by the Punjab police in 2018.
8. Jasvinder Singh alias Rocky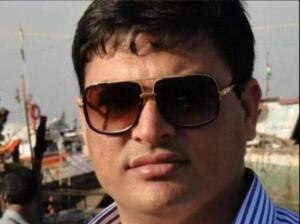 In a police encounter in 2012 in Bathinda – 24-year-old Gurshiad Singh, better known as Shera Khuban, was gunned down. The Khuban gang suspected that Sukha Kahlon and members Sekhon Karamiti and Jaswinder Singh Thus, they killed all these three men.
Notably, he was wanted in at least 23 cases including murder and had been acquitted in 18 cases.
9. Davinder Bambiha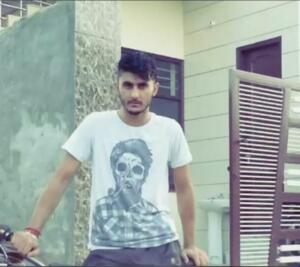 Davinder Bambiha belonged to a farming family at Bambiha Bhai village in Moga district and was also a sharpshooter. Bambiha formed his gang at the age of 21 after escaping from jail. He was named in half a dozen murder cases. He was among the most wanted gangsters in Punjab from 2012 till his death in 2016. He used to update his criminal activities on social media.
Bambiha was killed in a Punjab Police encounter on September 9, 2016, at the age of 26 at Gill Kalan near Rampura in Bathinda district. However, his gang is still active.
The recent murder of international kabaddi player Sandeep Singh Nangal Amabia in Jalandhar was executed by the Bambiha gang. Armenia-based Lucky Gaurav Patial is one of those running the gang.
10.  Jaggu Bhagwanpuriya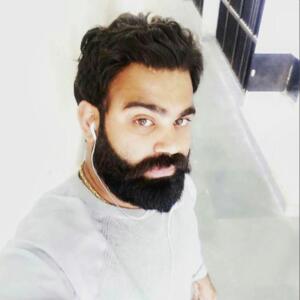 The most wanted gangster in India, Jaggu Bhagwanpuria, was born on 4 July 1990 in Bhagwanpur, Punjab. He entered the world of crime while studying in class 10th. He met gangster Guri.
He was an excellent Kabaddi player but turned into a gangster after 2010. His gang was notorious for extortion, Robbery, and Dacoity. The Punjab Police have registered around 50 cases against him, and two of them were registered in his constituency. Among them, 13 were registered in Amritsar.
It is high time the Punjab government which has, till now, failed terribly to fight against chaos and anarchy, take some strict actions against the gangsterism existing in Punjab.