Political strategist Prashant Kishor has decided to keep away from politics and extend his sabbatical until March next year, as political parties gear up for the upcoming assembly elections in five states. It ends the speculations of him joining a political party anytime soon. Prashant's silence and distance from the opposition hint at predictions about BJP's victory in the UP elections.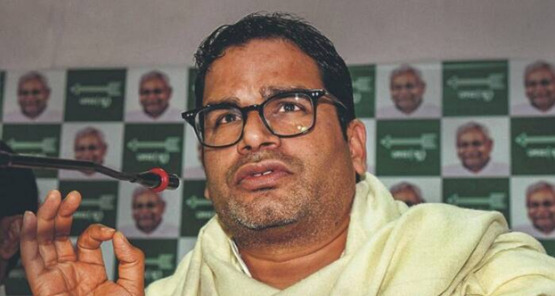 According to the India Today report, "He will not be playing any role from inside or outside any party till next year. He had announced that he wishes to retire from doing what he has already been doing. However, what he plans to do is still too early to say".
Read more: Mamata's Man Friday Prashant Kishor may join Congress as Mamata's agent
The Uttar Pradesh factor
The disappearance of Prashant from the UP elections clearly shows that he has subtly announced the return of Yogi in Uttar Pradesh. Prashant Kishor has been ignoring the Congress party's requests on all grounds. The attitude denotes that he wants to distance himself from the Uttar Pradesh elections. UP is an important state for any political party, it is well known that one who influences UP, can have a stronghold at the Centre. Prashant's previous experience in Uttar Pradesh has not been pleasant. During the 2017 assembly elections, Kishor was the election strategist for the SP-Congress alliance, yet they were badly defeated by the BJP. Keeping in mind the current political scenario, Prashant Kishor is well aware of the popularity of CM Yogi in Uttar Pradesh, the sole reason for maintaining distance from politics.
Read more: Prashant Kishor will be the chief strategist and architect of a united opposition in 2024
Kishor's silence only indicates he is well aware of Yogi's Victory in the upcoming elections. Just like his prediction regarding TMC victory in West Bengal, he has already prophesied BJP's victory in the upcoming UP polls. Assisting the opposition in the UP elections could cost him his political career. Seems like, Prashant Kishor has lost all hopes in the opposition parties, and decided to take a break.
Kishor's retirement after TMC victory
Back in December 2020, just before the election, Kishor predicted that the BJP would struggle to cross double-figure digits in West Bengal polls. Kishor also announced that he will quit Twitter if the BJP performs any better than his speculations. After TMC's sweeping victory in West Bengal, Prashant Kishor announced his retirement from the election management. "I have been thinking of quitting for too long and was looking for an opportunity. Bengal gave me that chance," he said. Kishore played a key role in Mamata's victory in the West Bengal polls.
Read more: After destroying TMC, Prashant Kishor has already started digging Punjab Congress' grave
End to the Speculations about joining Congress
In an interesting twist, Kishor's distancing himself from the role comes just before the 2024 Lok Sabha elections and, amidst media rumours regarding him joining the Congress party soon. The Congress party high command previously in the meetings with senior leaders including the G-23, triggered the rumours of Kishor joining Congress. Earlier, Prashant requested Captain Amrinder Singh to relieve him of his duty as his Principal Advisor. He also proposed for the revival of the age-old party. Sources close to Kishore previously revealed that the master strategist has no 'interest in any position or role in Congress and was not aware of any such offer was under consideration.'