When Prime Minister Narendra Modi addressed the country for the fourth time after the Corona crisis began last year, his mouth was covered with a Gamcha. The PM wanted to give a message to the country that a Gamcha can be used to protect against the deadly virus. The top leader of the country wearing a Gamcha brought a lot of social media traction as everyone started talking about the unique clothing attire, worn throughout history, across the country. From the northeastern states to Bihar to Uttar Pradesh and South India, the Gamcha has been an integral part of the cultural fabric of India.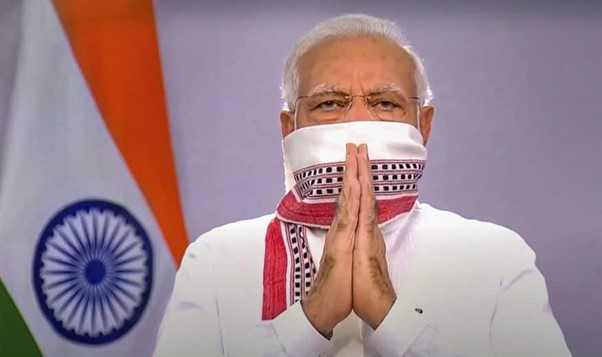 Gamcha with coloured check is most popular but, different types of Gamcha are found all over India. Their names, designs, and motifs differ, but they are the same in symbolic meaning and usage.
Orissa and Assam have a white Gamchha with a red (embroidered or printed) edge, also known as Gamosa and worn around the neck. It is made up of two words – 'Ga' which means body and 'Mosa' which means to wipe. It is worn as a short turban by a male Bihu dancer; Ordinary men also wear it around the neck or on the shoulders during formal occasions.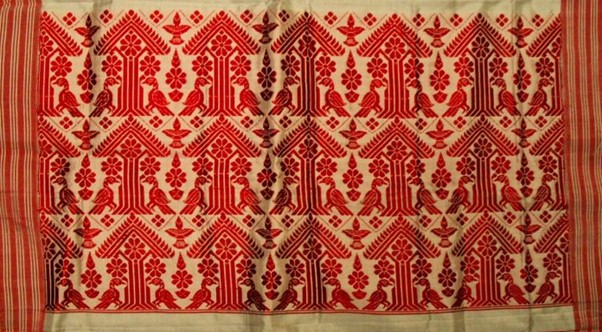 Two types of Gamosas are traditionally woven in Assam. These are called 'Uka' and 'Phoolam'. Its plain colour is Gamcha, which is often used in summer and after taking a bath. Bihuwan, Teoni Gamosa, Pani Gamosa, Anakota Gamosa, Telos Gamosa, Jor Gamosa are also different types of Gamosa's.
Phoolam is used on special occasions. At the time of festivals like Bihu (Rangoli Bihu), Phoolam is given as a gift. The presence of local flowers (Phool) and other crops on the Gamccha gives its distinct name called Phoolam.
Gamosa is often used to greet guests and to show respect. It is believed that in Assam, giving a Gamosa instead of a flower garland is a sign of respect for belongingness and respect. On several occasions when PM Modi has visited the Northeast, he has been conferred with a Gamosa which he wears with utmost pride.
In Manipur, Gamcha is known as Khudei and Lengyan. PM Modi also wore "Manipuri Lengyan" as a mask in his video message. Cotton Khudei is available in several varieties like plain and check. The Khudei is worn by the Meetei people near the waist and is different from the 'Fanek' which is worn by women.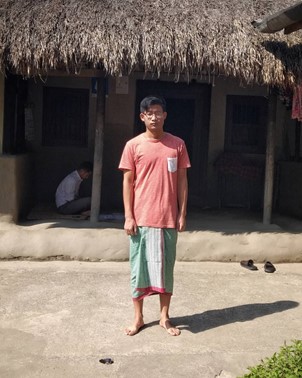 Meanwhile, in Uttar Pradesh and Bihari Gamcha are called Gamchi or Angouchi and are available primarily in four colours—red, pink, off-white and white—and are usually woven out of cotton. The dresses are either plain or have different designs between checks and stripes.
In Odisha too, Gamcha is used to greet and acknowledge guests. The state is also famous for the handwoven varieties of the Gamcha which are lapped up by the locals. Sarla Das has also told about the use of Gamcha in the Odiya Mahabharata.
In South India, Gamcha is thicker and is available in different colours. Even homemade lightweight fur towels are popularly called Gamchas. In South India, Gamcha is considered a garment of honour which is called "Angavastram". Generally, angavastram is woven from both cotton and silk.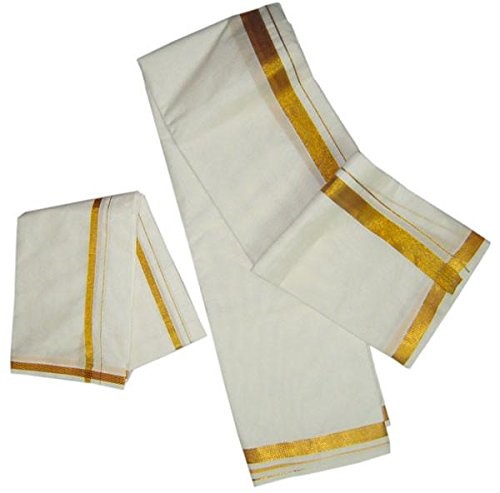 In Tamil Nadu, it is called 'Thundu' which is woven in blue, green and saffron. While moving towards Kerala, it is known as "Thorath Mundu" and is used by Malayalis for a variety of reasons.
In the western regions, Gamucha is mainly made in red colour and is like plain cloth. In Punjab, it is also used as a turban and cotton towel where they call it 'Parna'.
More than just a towel, the Gamcha is of intrinsic importance to public life in the Indian subcontinent and finds a place in daily life and folklore. In ancient India, travellers used to carry food in it while wayfaring. It is one of the essential items offered to Indian deities during religious ceremonies.
In the urban, middle-class family, the cotton Gamcha has gradually replaced the thick towel. Today, Gamchas are most likely to be seen in villages and on the streets, where men walk around with the apparel on their heads or on the shoulders.
After the corona pandemic, its multipurpose usefulness has driven the sales. Whether it is hot and sticky or cold out, a Gamcha is an effective weapon to avoid such tiring circumstances.
When PM Modi released a video message to the nation at the time of lockdown three, he had wrapped a Gamcha on his face. He had a clear message that Gamcha, a part of our traditional clothing history can be used as a shield to fight against Corona.
The use of Gamcha in place of masks by him also allowed the commoners to take pride in the use of its use in the daily lifestyle. Tripura CM Biplap Deb had followed the suit and asked people to use Jal Gamcha if they didn't have the masks.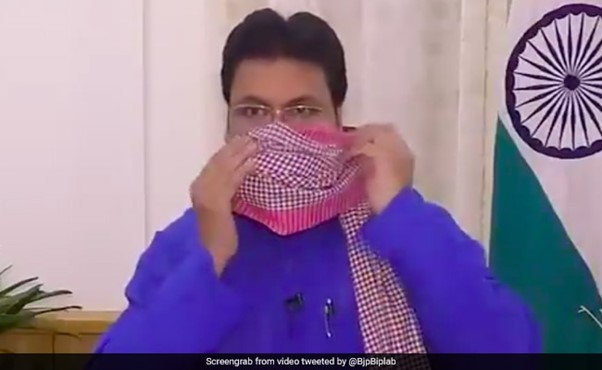 Gamcha is fast becoming a status symbol of urban life. Just as the crown was important for the king, the Gamchha or any myriad form of it has become the equivalent of a crown for a native. In many areas of India, people make a turban out of the Gamcha. Even today in the villages, people, unassumingly take the Gamcha with them while going out.
In the ritualistic system of Hinduism, Gamcha is placed on the left shoulder in auspicious works and on the right in Shradh rituals. Acharya Pandit Vidyasagar Ojha has remarked, "Having a Gamcha on the right shoulder in the Shradh ceremony is a sign of a person being in an uncomfortable position. If there is any worship ritual or one is looking to seek blessings from someone, then it is mandatory to have a scarf on the head."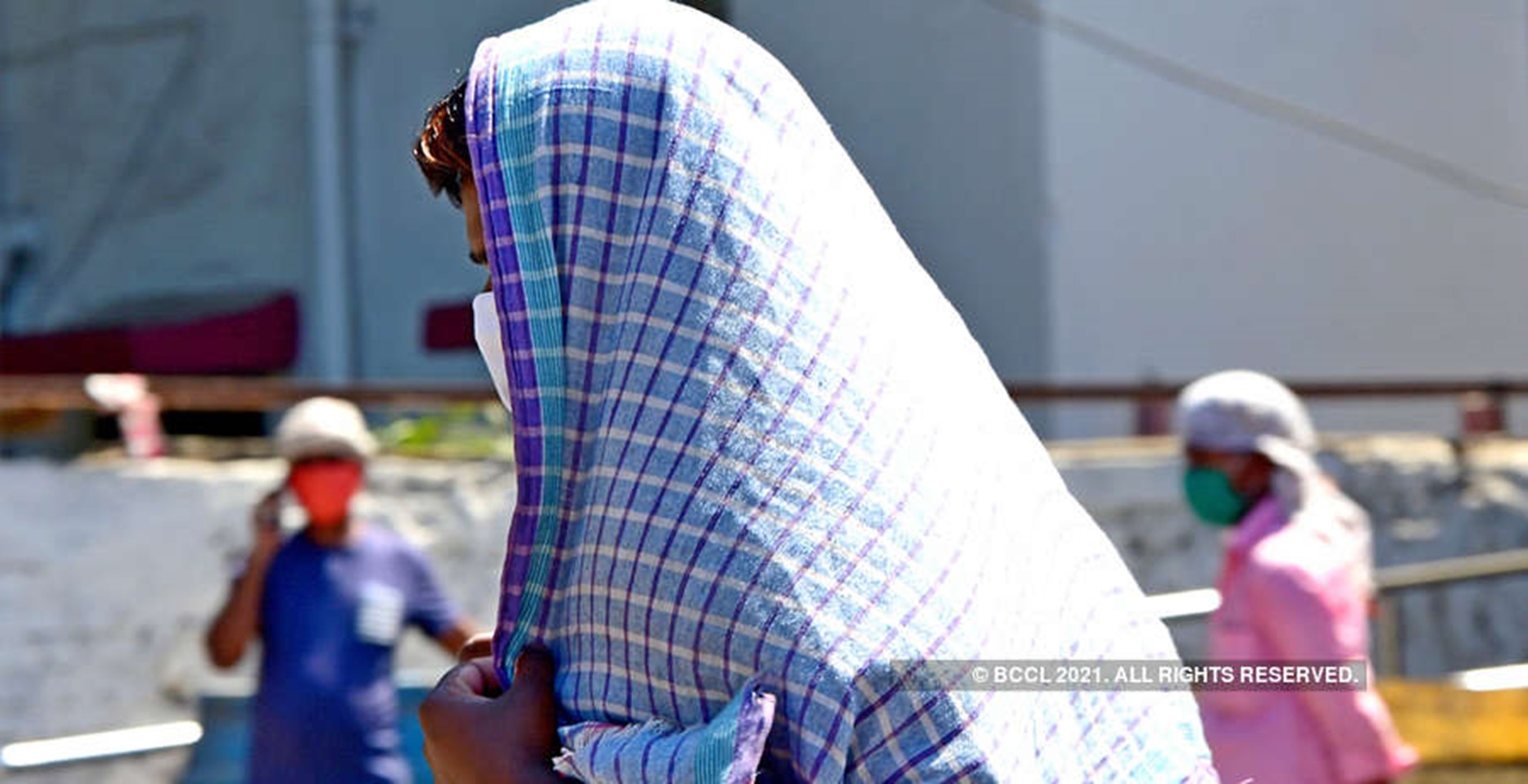 Over the years many designers, craft organizations and small brands across India have chosen Gamcha to create new designer outfits. After it was publicized by the PM, an increase in its production has also been recorded. Many brands have emerged in Assam and Bihar including West Bengal. Now as the use of Gamcha has increased, there are many possibilities to increase its production in terms of its colour, pattern and quality of fabric.