India is touching new heights with every passing day in power generation through renewable energy. Given the fact the country has a suitable climate for massive power generation through solar and wind energy, India is leading in the way in electricity generation through renewable energy.
In the last few years, the solar tariff has declined exponentially due to innovation in storage capacity and suitable Indian climate for solar power generation. Solar power tariff in India touched a new low of 2 rupees per unit in the latest auction by the Solar energy corporation of India (SECI).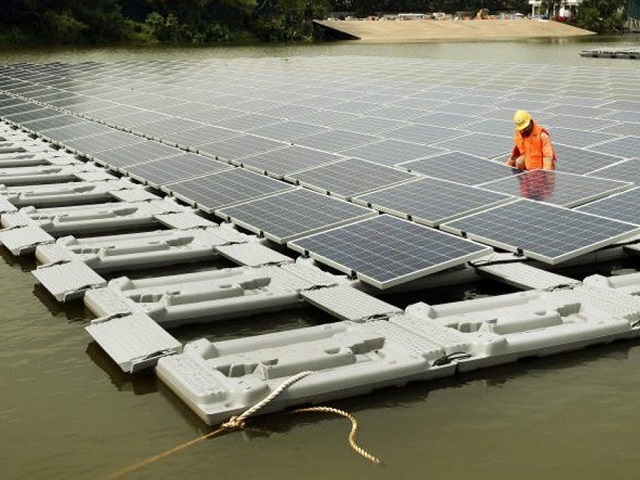 The record low tariff has led to a massive increase in corporate funding of the solar power projects. In the first quarter of 2021, the corporate funding grew of solar projects by 21 per cent quarter on quarter as more and more business houses are getting into business with every passing month. A few years ago, the majority of the funding to solar projects used to come through public sector companies or was government backed/guaranteed.
"Financing activity in the solar sector started strong in 2021 with Q1 numbers up substantially year-over-year. Even though solar stocks lost some of their sparks in the first quarter after an unprecedented run in 2020, a big IPO and record securitization activity lifted overall fundraising totals. Solar assets continue to be in great demand with almost 15 GW of projects acquired in Q1," said Raj Prabhu, CEO of Mercom Capital Group, a market intelligence firm in the clean energy sector.
India has one of the lowest electricity generation costs in the world, thanks to the availability of coal, solar power, and wind power. As per a report by England based consultancy firm Wood Mckenzie, power generation from fossil fuel costs only 3.05 rupees per unit in India while 3.35 rupees per unit in China and 3.49 rupees per unit in Australia.
Also, power generation from solar power costs 2 rupees per unit in India compared to 3.62 rupees per unit in Australia and 4.2 rupees per unit in China. Wind power generation cost, too, is among the cheapest in the world at 3.36 rupees per unit.
However, the power tariff rates in various states of India range up to 10 rupees per unit for domestic as well as commercial consumers, thanks to inefficient publicly owned distribution companies owned by the state government. The distribution companies purchase power at the average spot price of 3 rupees per unit and sell up to 10 rupees per unit.
Read More: Elections used to be fought in India based on freebies, loan waivers, etc., PM Modi has changed the core issue to "Infrastructure"
Given the record low solar energy prices, the thermal based power plants might be shut down by the government owned companies like NTPC Ltd very soon. NTPC has already announced that it will build no new thermal power plant, as the company plans to transform itself from a thermal power generator to a renewable energy generator.
A few months ago, NTPC announced a capital investment of 1 lakh crore rupees in the next five years in renewable energy generation. States like Gujarat and Chhattisgarh have already announced that they will not build any thermal based electricity given the fact it costs much as well as has carbon emission. Given the power generation at record low prices through renewable sources, India will outperform other countries in reaching Paris Climate Agreement goals.