Bombay High Court's Division Bench of Chief Justice Dipankar Dutta and Justice Kulkarni on Wednesday reprimanded the politicians and the celebrities for hoarding the medical supplies and using them to extract mileage and publicity. While going through the notes submitted by the Maharashtra government on celebrities and politicians procuring Covid-19 medicines, the court remarked that it was concerned for the lives of the citizens.
"We are concerned about the lives of our citizens. There cannot be any mileage, popularity or any other kind of mileage from this. We are deeply pained if needy patients are being deprived of it. This is a sorry state of affairs," said the Bench.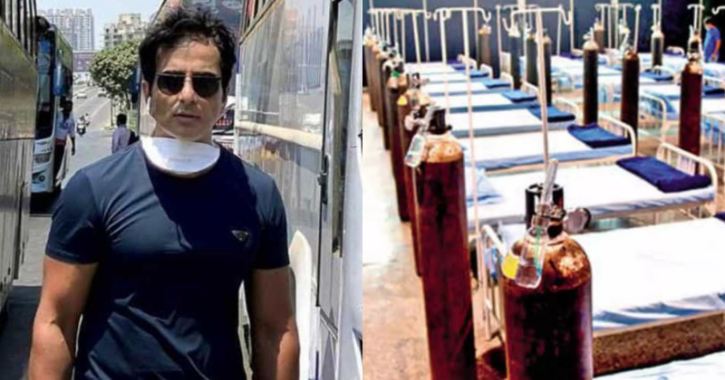 Even after serving show-cause notices (on procuring Covid-19 relief materials) to Mumbai Congress MLA Zeeshan Siddique and the Sood Charity Foundation (actor Sonu Sood's NGO) — the government did not receive any response from them and the court pulled both, as well as the Maha Vikas Aghadi government for its lackadaisical attitude.
"We aren't impressed. By now you should have had recorded their (celebrities) statements. They don't have any license," said the Bench.
The bench added that the drug retailer or wholesaler would take responsibility as he is a license holder, but in this case, these persons have no license, so who will take the guarantee.
"And why 4 days you have given to them? There should have been a report. You've only issued show-cause notice, we said place a report on record. You should have recorded their statements. We are not happy with this," the bench remarked, according to a report by Live Law.
The court tried to understand where the third parties were receiving the medicines from when only the Centre had the authority to allocate the medicines, while the state was supposed to collect them.
"Who will guarantee that drugs being given by these personalities are of proper quality," asked the court and further added that for these medicines, "Allocation is by Union, the collection is by state, where is the window of collection by these personalities? That is our anxiety."
Read More: Oxygen black marketer Navneet Kalra gets arrested despite a Congress leader's defence in Court
The recent Navneet Kalra case in Delhi where the politically connected restauranter was caught with over 500 oxygen concentrators has opened the pandora box of such cases. The celebs, who had been accumulating PR points by purportedly serving the common public, have come under the scanner for the procurement of medicines.
The 'toolkit exposé' of Congress has further dented the campaign as it is being believed that the opposition politicians created the dearth in supply by hoarding the medicines and later releasing them amid much social media fanfare.