At a time when it is increasingly looking like that the Sachin Vaze episode will sink the Uddhav Thackeray-led Maharashtra government, it has now been revealed that Vaze was allegedly planning another encounter to cover his tracks before the National Investigative Agency (NIA) played spoilsport on his plans.
According to Dainik Bhaskar, while speaking to its sources in the NIA, the publication revealed that suspended API Sachin Vaze was planning an encounter after the Antilia Bomb scare case. Purportedly, Vaze was planning to encounter some people and subsequently pin the blame of the bomb scare case on them.
In fact, the alleged encounter supposed to be done in a stolen 'Maruti Eco' car from Aurangabad with the NIA suspecting that Mansukh Hiren could have been made a victim in the encounter which didn't take place.
The publication also claims that the NIA investigation revealed that in the purported encounter, a Delhi-based criminal would have also been slayed, however, the NIA's entry in a related case meant Vaze's carefully knitted plan became a non-starter.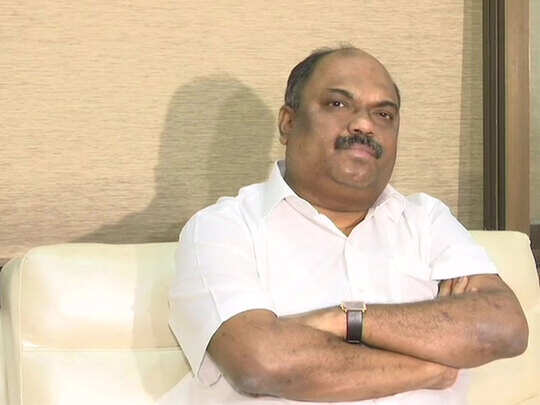 Recently, in Vaze's handwritten letter to the Court, the suspended API claimed that Transport Minister Anil Parab had repeatedly asked him to extort money for the Sena leader.
Vaze, in his letter, wrote, "In July-August 2020, I was called by Minister Anil Parab at his official bungalow… At the meeting, Parab asked me to look into the complaint under preliminary inquiry and bring the trustees of the SBUT to him for negotiations about the inquiry. He also insisted to initiate primary talks to get Rs 50 crore from SBUT in order to close the said enquiry. I had expressed my inability to do any such thing as I do not know anybody from SBUT and also I did not have any control over the inquiry."
The suspended officer also claimed that Parab summoned him again in January 2021 and asked him to look into an inquiry against some contractors listed in the Shiv Sena ruled BMC and collect Rs 2 crore each from them.
Vaze, who is currently in the custody of the NIA, wrote, "He (Parab) told me to collect at least Rs 2 crore each from 50 such contractors. An inquiry was on in this matter based on an anonymous complaint. The Crime Intelligence Unit inquiry against the contractors had not yielded any result."
Read More: After Deshmukh, Transport Minister Anil Parab has been named by Sachin Vaze in an explosive letter
In fact, Vaze, while claiming his innocence, stated that he had informed the then Mumbai Commissioner of Police, Param Bir Singh about the extortion demands made by both Anil Deshmukh and Anil Parab. The letter stated, "…I met the Police Commissioner (Param Bir Singh) and expressed my apprehension about this… I told him that I would be embroiled in a false controversy in the near future. The Commissioner encouraged me and categorically instructed me not to involve myself in any such illegal collection of money from anyone and for anyone."
It seems that with every passing day new murkier details are emerging with Vaze and Param Bir Singh opening a can of worms which the Maharashtra government is struggling to contain along with the virus.