Rashtriya Swayamsevak Sangh (RSS) has a new Sah-Karyawahah, or General Secretary – Dattatreya Hosabale. Hailing from Karnataka, Hosabale is only the third South Indian who has made it to the top rank of the Sangh, which is next to only the post of Sarsanghchalak. 'Dattaji', as he is commonly referred to in the Sangh Parivar, replaces Suresh Bhaiyyaji Joshi, 73 as the general secretary of the Rashtriya Swayamsevak Sangh (RSS) on Saturday, signalling a significant change ahead of the Sangh's centenary celebrations that will begin in 2024. Dattatreya Hosabale is reportedly close with both Prime Minister Narendra Modi as well as Home Minister Amit Shah.
Read More: Humiliated by Congress earlier, Sachin Pilot makes statements against RSS to strengthen his position in the party
His appointment signals a tectonic shift within the RSS. Hosabale grew up in a socialist neighbourhood and has seen communism up, close and personal. He is said to be a person who does not shy away from a captivating conversation, even if he personally disagrees with the notions being discussed. The new RSS General Secretary has friends all across the political and ideological spectrum in India, and despite being a 'Sanghi' per se, has friends in polarly opposite political parties and organisations as well.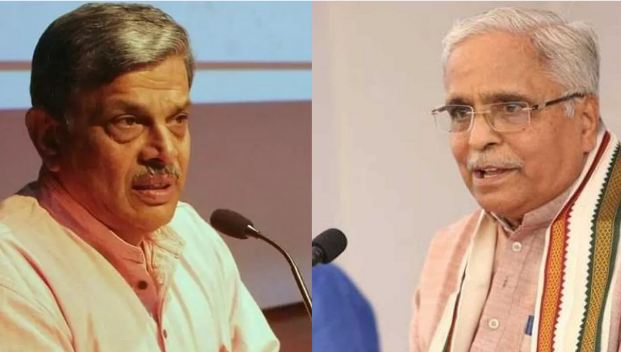 Hosabale's appointment was announced at the ongoing Akhil Bharatiya Pratinidhi Sabha, the meeting of the highest decision-making body of the Sangh, in Bengaluru. His appointment comes at a time when the Sangh is in an expansion mode and has set itself the task of opening at least one Shakha, or unit, in every Mandal or a cluster of 10-12 villages ahead of its centenary celebrations. However, the most important aspect of 'Dattaji's' appointment as the Sah-Karyawahah is the South India outreach planned by the RSS. By placing a Kannadiga on the top post within the RSS, the organisation is planning to unleash an unprecedented expansion programme in the southern part of the country.
Read More: 'BJP and RSS are fake Hindu, I am real Hindu' Mamata Banerjee desperately begs before BJP strongholds in North Bengal
The BJP too would like the RSS to first build ground-level infrastructure across South India in order for it to win new territories and consolidate its support in those which it already has under its control. With Dattatreya Hosabale's appointment as General Secretary of RSS, the organisation has effectively sent out the message that it is a pan-India body, not restricted to North India alone.
"He has the capacity to contextualise the ideology as per emerging trends and socio-economic forces. He believes in discourse and dialogue and consequently, even those opposed to the Sangh enjoy engaging with him. He represents Sangh's model of outreach," BJP MP Rakesh Sinha was quoted as saying by the Hindustan Times. Hosabale's appointment as the Sah Karywaha could have far-reaching consequences for Indian polity in the foreseeable future.