It has been more than 5 decades since Naxalite-Maoist insurgency rose for the first time in the country, initially in West Bengal, and then spread around the country. The successive governments tried to eradicate the Maoist movement, supported private right wing militias like Ranbir Sena and Sadwa Judum, but, the problem persists, although weakened substantially.
After the Modi government came to power, it launched National Policy and Action Plan in 2015, a multi-pronged strategy covering security and developmental aspects, to solve the Maoist issue.
Jharkhand, the state which has the highest number of worst affected districts, received highest funding, under the Special Central assistance scheme, which is part of strategy under the National Policy and action plan.
In last three years, 1,775 crore rupees have been released to 10 stats and 44 percent of total funds have gone to Jharkhand. The state received 773.33 crore rupees for development of infrastructure in Maoist infected areas.
The money given to the state is being used to provide telecommunication facilities and improve the road connectivity in the Naxal affected areas. The government has also sanctioned 5,065 km roads, including 615 km in Jharkhand under the road connectivity project in Naxal hit areas. "Of these 1062 km roads, including 184 km roads in Jharkhand, have been completed, so far," said Minister of Home (State) G. Kishan Reddy, in a reply to question in Lok Sabha.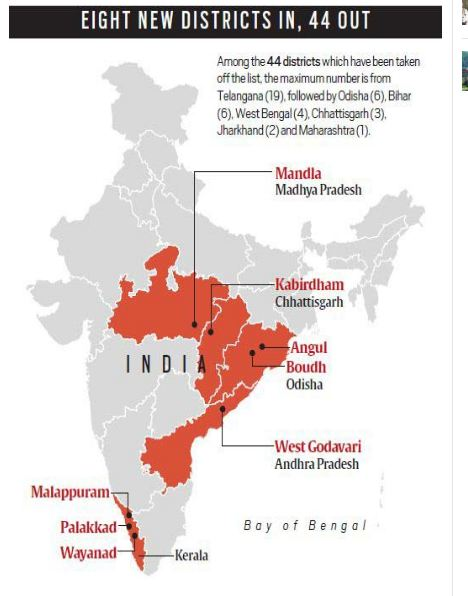 It is important to mention here that Naxal violence has gone down by 43 per cent over the last five years when compared to the five year period preceding that. Left-Wing Extremism (LWE) has declined and such incidents were recorded in only 60 districts in 2018. Union Minister of State for Home G Krishna Reddy said, "Of these (60 districts), only 10 districts account for 2/3rd of LWE violence. The LWE-related incidents of violence between April 2014 to May 2019 have been 43 per cent lesser when compared with the preceding five-year period."
There has been a tremendous decline in Naxal violence too, which has come down by 43.4 per cent in the aforementioned time period. The number of casualties due to Naxal violence, including the security personnel has also come down from 3,326 in 2009-13 to 1,321 in 2014-18.
The nexus between overground Naxal activists and the urban Naxals was further exposed when a joint team of the CRPF, NIA and local police recovered a huge cache of arms and ammunition from Naxal stronghold, Lugu Pahar in Bokaro district of Jharkhand. The successful raids were carried out on the basis of the information provided by hardcore Maoist Sunil Majhi alias Charles. Last year, CRPF Director General R R Bhatnagar had told PTI in an interview that a first-time concerted action is being taken against 'overground' Maoist supporters in various states.
It has only been around five months since Amit Shah took charge as the Union Home Minister, however his term has already been highly eventful. While the abrogation of Article 370 and bifurcation of the state of Jammu & Kashmir into two Union Territories have emerged as the defining feature of his tenure till now, the successful passage of Unlawful Activities (Prevention) Amendment Bill 2019, which can be considered as a big step towards strengthening India's internal security mechanism is another major achievement for Shah just five months into his tenure. While speaking on the Bill, he had made it clear on the floor of the lower house that there is no intent to target social workers but if someone promotes urban Maoism in the garb of ideology, then the government has no sensitivity towards them.
Now, the next target of Amit Shah seems to be left-wing extremism. Shah seems to be in a mood to end Naxal violence, which is already in a state of acute decline. In what shows the resolve of the government to decisively defeat Naxalism, the centre and naxalism-affected states have resolved to jointly fight left-wing extremism.