On 3rd January, Rahul Gandhi shared a Livemint article which claimed 'New investment in India plunge to 14-year-low'. With the confidence that the Gandhi scion displays when lying through his teeth, he further waxed eloquent, "Modi ji this is looking very bad. Can you please get your mouthpiece, Jetley, to spin this (sic.)?" The article by Livemint was based on project tracking database of Centre for Monitoring Indian Economy (CMIE). The article claimed, "Value of new project announcements continue to fall, fresh investments declined across all major sectors except construction, overall stalled projects increased marginally in the December quarter, and private sector investment stalling near all-time high."
Modi ji this is looking very bad. Can you please get your mouthpiece, Jetley, to spin this?https://t.co/IA5VeFmAXU

— Rahul Gandhi (@RahulGandhi) January 3, 2019
The claims made in the article and the data from CMIE are contrary to the estimates for Gross Domestic Product data released by Central Statistics Office (CSO), Ministry of Statistics and Programme Implementation. The Gross Fixed Capital Formation (GFCF), which is the proxy for investment, rose to 31.6 percent in the first quarter of this fiscal year from 31 percent in the same period in the previous year. The GFCF, as the percentage of overall GDP, improved further in the second quarter. GFCF was 32.3 percent in the second quarter of this fiscal year in comparison to 30.8 for the same quarter in previous fiscal. This data suggests that the investment scenario in the country has improved in the last two quarters. In fact, the investment growth has been in double digits (12.4 percent) in the September quarter. Since the last four quarters, GFCF formation witnessed double-digit growth.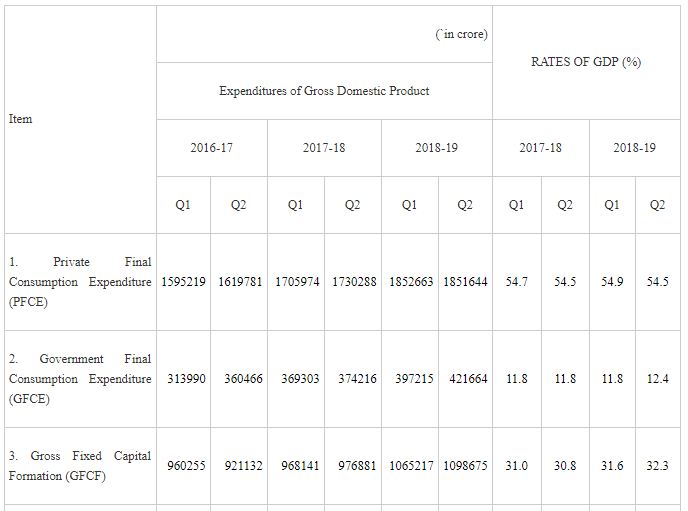 The Monetary Policy Committee (MPC) acknowledged the fact that investment has picked up and is on a path of a steady revival in its December meeting, therefore, there is no point in arguing that investment actually declined in December quarter. "The acceleration in investment activity also bodes well for the medium-term growth potential of the economy. The time is apposite to further strengthen domestic macroeconomic fundamentals," said MPC in a statement.
The Mint itself published an article titled 'The investment cycle has finally begun to turn' on October 24. The article was written by Niranjan Rajadhyaksha, research director and senior fellow at IDFC Institute and previously the Executive Editor of Mint. "The current phase of the investment cycle has an estimated four years to go before the next downturn begins," wrote Rajadhyaksha in the article. RBI economists Janak Raj, Satyananda Sahoo and Shiv Shankar wrote an article on the investment pickup in Indian economy and Rajadhyaksha cited this article and wrote, "The three RBI researchers say that the current investment recovery will peak in the fiscal year 2023, with an investment rate of 33% of gross domestic product (GDP) — or around three percentage points lower than the fiscal year 2007 peak."
As the research by RBI demonstrates, investment in the Indian economy is picking up and this trend is expected to continue till 2023. Therefore, suggesting something like 'New investment in India plunge to 14-year-low' is factually wrong. The data collection at Central Statistics Office is much more robust and comprehensive in comparison to Centre for Monitoring Indian Economy. Therefore, if RBI and CSO both acknowledged that investment has picked and expected to accelerate in the upcoming quarter at least until 2023, this points to the fact that the data collection methods of CMIE regarding investment in India leave a lot to be desired.