Immediate Payments Interface (IMPS), a real time interbank payment system run by National Payments Corporation of India was rated topmost payments service in 'Faster Payments Innovation Index' by Fidelity National Information Services (FIS).  The index rates programs on a scale of 1-5 (5 being highest) and measures payment systems on the basis of comprehensiveness of real-time payments projects and how well they meet the needs of consumers and corporate customers. For the second year in a row, IMPS was given 5 rating which is well above the ratings of global tech leaders like United States and Japan. IMPS was launched in 2010 to facilitate in interbank transfers and later shifted to UPI platform in 2016.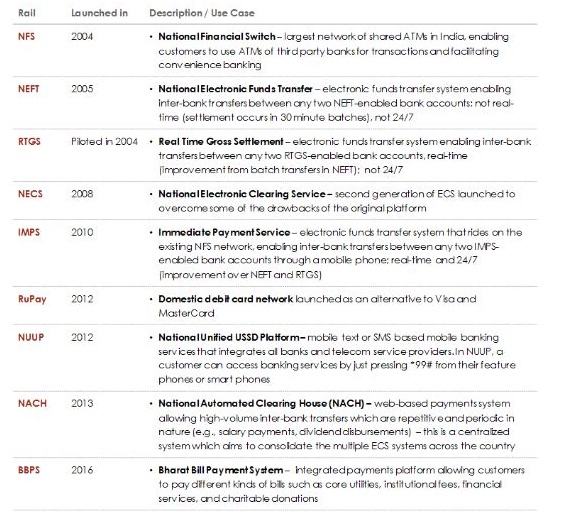 This is the fifth annual report named 'Flavors of Fast' by FIS, a global financial technology company. The company surveyed 40 existing active real-time payment programs around the world. "We live in a now world. Consumers are demanding more transparency, certainty and immediacy when moving their money, and they won't settle for incremental innovation," said Raja Gopalakrishnan, head of Global Payments, FIS. "Financial institutions are responding in growing numbers – modernizing their payment infrastructures to provide real-time payment capabilities that demonstrate their value to customers." At least 16 more governments are in final stage of developing interbank payments system to revolutionize money transfer in their country. Within next 1-2 years these countries will have interbank payment system.
The number of transactions through IMPS grew from 2 million per day in 2017 to 2.8 million per day this year.  "The project's high rating was based on the system's standard, published Application Program Interface (API) and strong participation from third-party vendors." said the report by FIS. Australia's New Payments Platform (NPP) which was executed in February 2018 got 4+ rating and Singapore's Fast and Secure Transfers (FAST) service is also in the same league. Twelve other countries which received 4 or 4+ rating include China, United States and Eurozone countries. United States got its first real time interbank payments in late 2017, almost 7 years after India's IMPS. Eurozone is planning to launch Single Euro Payments Area (SEPA) Instant Credit Transfer Scheme by 2019. So, India and China are way ahead of so called developed countries in terms fast interbank payments. The number of payment transfers in China more than doubled to 25.9 million per day in 2018 from 12 million per day in 2017.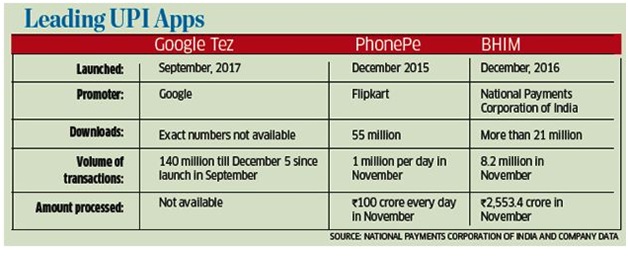 PhonePe a FinTech company headquartered in Bangalore, India, founded only 3 years back has remained the clear leader in this field. PhonePe provides quick and easy online payment system based on Unified Payments Interface.
Companies like PhonePe aren't just leading the Make in India revolution, they are outclassing their global competitiors
IMPS operate on Unified Payments Interface (UPI) which is the most efficient interbank payments system in the world. "India's Immediate Payment Service (IMPS), which runs through the country's Unified Payment Interface (UPI), has allowed money transfer apps to feature chatting capabilities. This further encourages public use of real-time innovation," wrote FIS in its newswire. UPI is so efficient that Indian government is planning to avail transfer of international remittance on UPI platform. "The Virtual Payments Address (VPA) of the consumer is connected to an underlying bank account, therefore inward international remittance transfers can now also be settled through UPI," said a top banker who is looking after the development. India gets highest remittance globally with the amount ranging between 60-70 billion dollars per year which is more than 2 percent of India's GDP. If remittance could be easily transferred through UPI, it will ease out the process for NRIs to transfer money to India and remittance amount may increase in future.