Recently at a book launch event, Delhi chief minister Arvind Kejriwal said that if he was given the control of Delhi Police, he would have taught social media trolls a lesson to remember.
Aaj Delhi Police humare pass hoti toh inki naak mein dam kar dete… inki aisi-ki-taisi kar dete. (If Delhi Police was under my government's control, I would have given these trolls a hard time… would have taught them a lesson)," Kejriwal said while referring to online trolls. He was speaking at the launch of India Social, a book by Aam Aadmi Party (AAP) founder-member and social media head, Ankit Lal, at Constitution Club on Friday November the 24th.
Arvind Kejriwal  was miffed with online trolls and  said, " During Anna Hazare-led anti-corruption movement in 2011, the response on social media posts would reflect the mood of the public. "Now, the standard of the response to my tweets is so below standard that even the genuine comments get lost in it,"
After Kejriwal's statement, the oft-repeated question is back on the discussion table – "whether Delhi Police should come under State Government or not and how to contain the Social Media trolls" ?
First, we are not going to fall into the trap of AAP's blame game politics. We will not discuss if giving control of Delhi Police in State Government's hands on the premise of taking action against internet trolling, a viable option or not . First the basics – Arvind Kejriwal or any person can lodge a police complaint against trolls for online harassment or as the crime may be deem fit under a suitable provision of law. Online harassment with malafide intention is a punishable offence under 66 A of IT Act 2000, the offender can also be booked under various sections of IPC,  for eg. Section 306, abetment of suicide etc.
But we must understand trolling too, because it is too generic a term. In Internet slang, a troll is a person who sows discord on the Internet by starting quarrels or upsetting people, by posting inflammatory, extraneous, or off-topic messages in an online community (such as a newsgroup, forum, chat room, or blog) with the intent of provoking readers into an emotional response  or of otherwise disrupting normal, on-topic discussion, often for the troll's amusement.
The study says," Trolls are like the Batman Supervillain Joker – The Proverbial "agent of chaos",. They are "Online sadists" and are insatiably nasty. There is no reasoning with them. The more they upset people and lure them into angry responses, the happier they are.
BUT Can a befitting reply on the internet or a factual rebuttal or exposure of the subject's hypocrisies and bias be construed as trolling or online harassment? It is evident that the so called public figures celebrities, famous journalists, news anchors, political leaders, intellectuals are not comfortable with criticism or counter questions which are quite popular on social media platform. It is just another kind of VVIP racism, a feeling that they are above public scrutiny and cannot be held accountable for their flip flops and prejudiced statements just because they are a public celebrity with a large following. But they can go ahead and brand every dissenter as an "online troll". There are many journalists and leaders on social media platforms who would start accusing, abusing and namecalling rather than dealing with uncomfortable questions or reasoning with the dissenter. And then they would assume a high moral ground and question the Government for the slightest of issues, fudge facts and portray themselves flag bearer of freedom of expression. It is simply a case of freedom of expression is more sacrosanct than yours.
Arvind Kejriwal in his days of protests and dharnas, was a vocal and ardent supporter of freedom of expression and dialogues. But now, it appears that criticizing, raising questions and holding others responsible are only his divine rights and everyone else is a troll.
But, the politics of threatening and stifling counter voices has been a trademark of AAP. In May 2014 at Nagpur,  Arvind Kejriwal said "the entire media has sold itself" and if AAP came to power, he would jail corrupt businessmen and the media.
Kejriwal was hauled over the coals by Delhi High Court recently for flouting the norms of basic decency and public behaviour. "No person can be subjected to scandalous and abusive language in garb of cross-examination; this has to be dealt with a heavy hand," the court told the CM, referring to the remarks made by Kejriwal's former counsel, Ram Jethmalani,  in a defamation suit filed by Union Finance Minister Arun Jaitley against the chief minister and five other AAP leaders.
But the moot point here is," Why only common man, some random internet users are identified as online trolls and public figures don't get branded as trolls despite showing the exact same behavior repeatedly on social media?
So who is to be defined as a troll and who is not? I am not making any personal comments here and leave it on wisdom of readers to decide themselves in the light of some tweets made by Arvind Kejriwal that sparked controversy in the past. Let us see if he qualifies as a troll or not?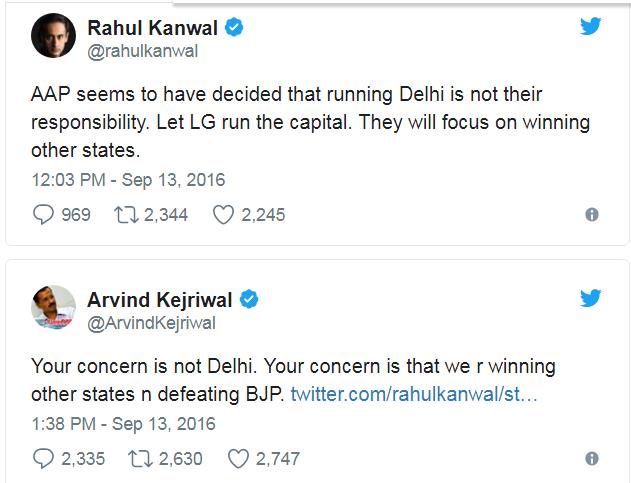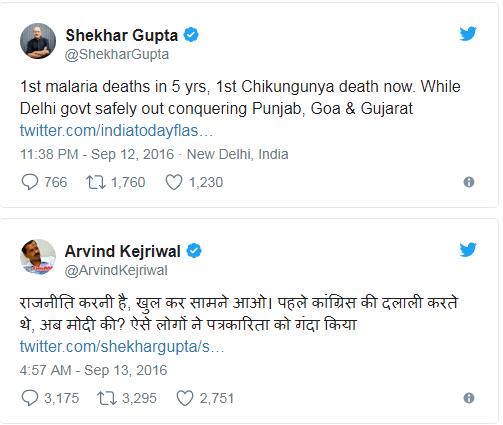 In January, 2014 Kejriwal retweeted music director Vishal Dadlani's tweet which read, "Stuck between a moron and a murderer…what now, India!?" Dadlani had made the comment after an interview of Rahul Gandhi was aired by a private news channel.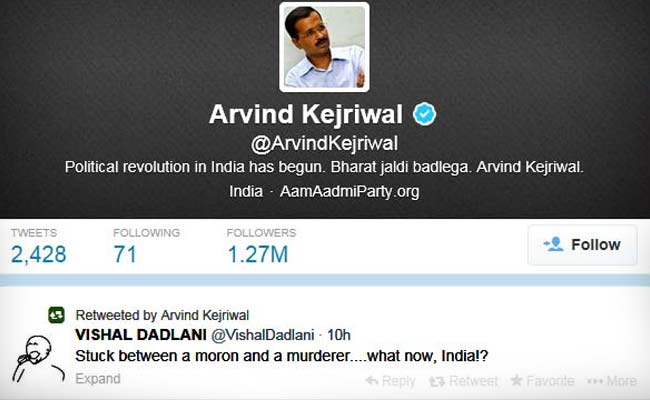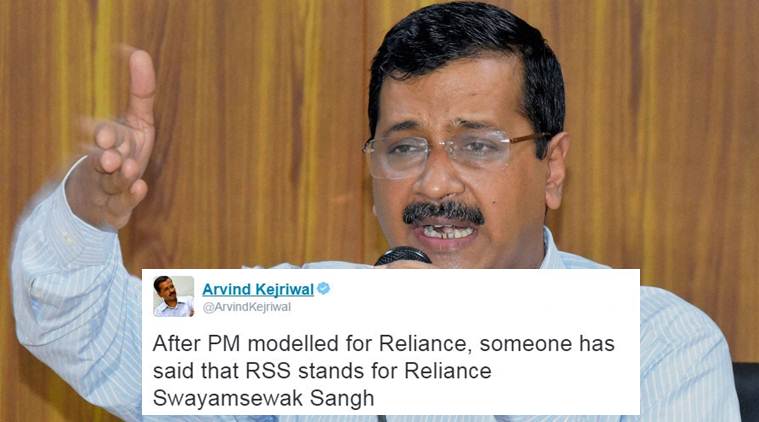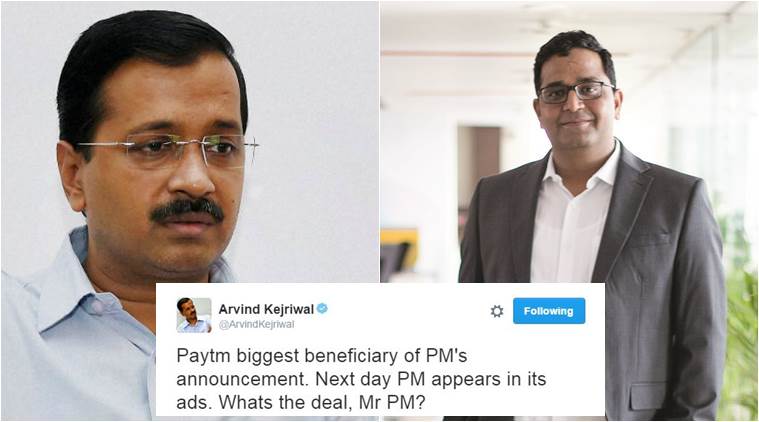 Chief Minister Arvind Kejriwal  claimed that the Central Bureau of Investigation (CBI) raided his office at the behest of Prime Minister Narendra Modi. He also went as far as to call the Prime Minister a 'coward and a psychopath.'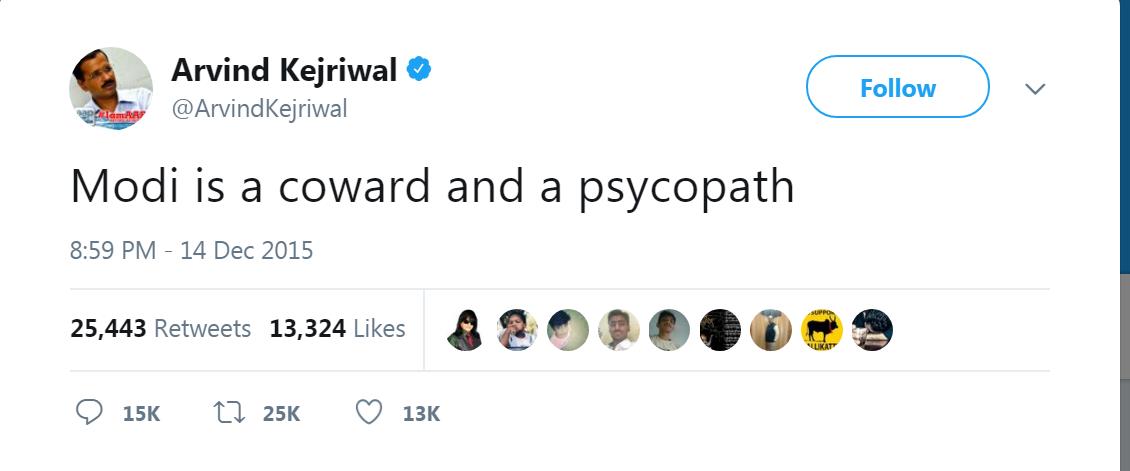 In september, 2016 The AAP chief and Delhi Chief Minister came under attack for his alleged anti-India tweet over an article published by a national daily which made a case in the favour of Pakistan in the aftermath of the dastardly terror attacks in J&K's Uri.
The article claimed that it was not Pakistan but India which was getting isolated internationally after the Uri attack. Kejriwal Quoted the tweet and said "Excellent article. On Uri, rather than Pak, India seems to be getting isolated internationally."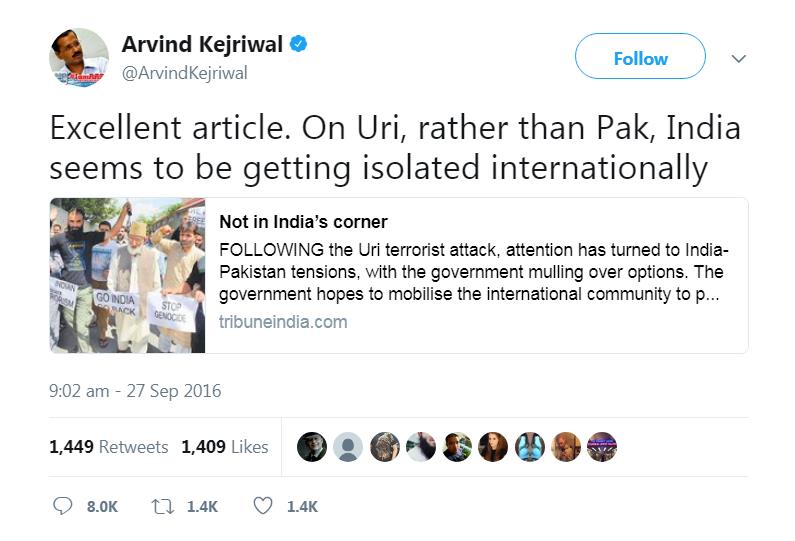 Delhi CM Arvind Kejriwal tweeted a cartoon to accuse PM Modi of dodging real issues in the country. He got slammed by people for insulting Lord Hanuman.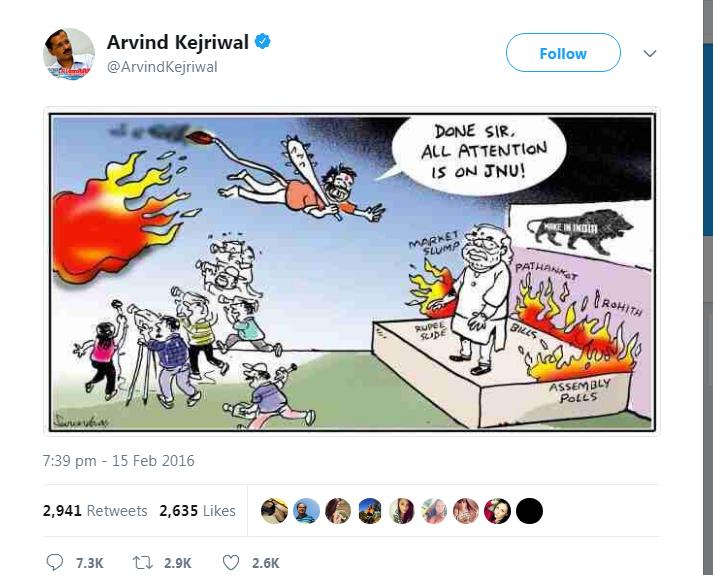 Looks like Kejriwal does have a knack for trolling. So what if Delhi Police comes under his control? Who will he ask them to arrest first?