What comes to your mind when we talk of 5th June? World Environment Day, right? Well, you're partially correct, for 5th June isn't just the day when we celebrate the World Environment Day. It is also the day when a small country, five decades ago, then only a young 19 year old nation, brimming with confidence and bravery writ large on their faces, took the challenge of three nations governed by a dangerous ideology head on, and not only won the challenge, but also reduced the so called glory of this Arabic trio of Middle East to smithereens.
This was the Israel, whose emphatic victory in the Six Day War not only changed the course of the modern Middle East history, but is also a tale of brilliant strategies executed, with minimal casualties, something which has made today's terrorists to think a hundred times before even daring to challenge this small nation, perhaps the first country in the world today to have vanquished the terror of Islamic terrorism, at least in its own backyard, if nowhere else.
But

what

caused the Six Day war?
Stretching our grey matter back to 1948, we can find the roots of this Six Day War in the first Arab Israeli War, which established Israel as a free, independent nation, which would act as a refuge for millions of displaced Jews.
The Partition Plan of Palestine, as set by its formal colonial masters Great Britain, under the watchful eye of the United Nations [which was a bit stronger then], for both Palestine and Israel, was not acceptable to the former, owing to the ideological malice which was prevalent amongst the Arabs of that region, i.e. they couldn't accept the existence of a state comprising another religion than theirs, i.e. Islam in majority [something which carries on even today, in the minds of those who run Pakistan]
Thus, they decided to bring Israel down, much like Pakistan dreams of doing with the Indian pride, Jammu & Kashmir. However, unlike India, which had the misfortune of pathetic leadership, Israel, led by David Ben Gurion, the founder of the State of Israel, as well as its first Prime Minister, asserted its forces to fight bravely, without losing any ground. As a result, although interrupted by several truce periods, the joint forces of Palestine, Egypt & Jordan to an extent, suffered a decisive defeat, which led to Israel not only retaining their land as per the UN agreements, but also gaining a foothold over 60% of the former area of the Palestine state, driving the over confident Arabs out of their own backyard.
The fight, however, didn't end here. Palestine, seething for revenge, sensed an opportunity in the 1956 Arab Israeli conflict, which had begun over the issue of the nationalization of Suez Canal by Egypt, under the leadership of Gamal Abdel Nasser, a closet dictator, and a close confidante of unfortunately our first Prime Minister of India, Jawaharlal Nehru.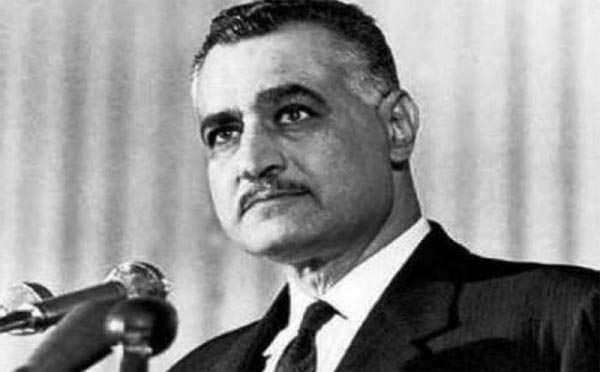 When despite several requests by other powers like France and UK to think again, Egypt ignored their advices, spurred by the support of the Arab League, and a closet backup from the USA, they decided to play mean with Israel. However, once again, they were defeated soundly by the Israeli forces, apart from losing their prized lands of Sinai Peninsula. Israel, however, couldn't rejoice for long, and like Lal Bahadur Shastri from India, their Prime Minister, David Ben Guaron had to face the humiliation of being bullied by both the USA and the United Nations.
However, it seems that Israel too, like India, at one point, was tired of the endless bickering and warfare, and decided to come to the table to sort out the matters. The leadership of Israel expressed their desire for negotiations in 1960 at the UN General Assembly, with the then Foreign Minister [later the illustrious President of Israel] Golda Meir, even inviting the Arab leaders to negotiate a peace settlement.
However, as goes the saying, no matter how much milk you give to the snake, the snake will never fail to bite you back. So was Egypt, under the leadership of Nasser, who blankly refused the offer, replying on 15th October 1960, that Israel was trying to deceive the world opinion, and reiterated that his country would never recognize the Jewish State of Israel.
Irritated by their significant losses at the hands of Israeli forces, the Arab forces deployed the method now used by those at the helm of governance in Pakistan, i.e. to bleed Israel 'by a thousand cuts'. It was under the sinister collusion of the powers sitting in the Arab League that decided to give wind to the Palestine Liberation Organization, headed by Yasser Arafat, in 1963, whose primary task would be to conduct cross border terrorism, and induct as many casualties as they can on the innocent Israeli civilians.
Their conspiracy initially brought good results, resulting in more than 76 attacks on civilians in just a matter of 2 years. Only in 1967, in the first four months, more than 35 attacks were launched. The targets were always civilians, whether in Israel, or in the Arabic countries, especially in the Jewish context, and in a way, this brutal massacre looks like a carefully crafted predecessor of the 'Operation Searchlight', the horrifying state sponsored massacre on millions of innocent Bangladeshi civilians and students, which was a catalyst for the epic 1971 Indo Pak War.
This was not all. Another major cause of the Six Day War, was the obstinate attitude of Israel's neighbor, Syria, which refused to allow Israel to use Jordan river as a National Water Carrier to supply water to its country. When Israel decided to play even, Syria used Golan heights, a sort of basaltic plateau, 3000 feet above the Sea of Galilee, and situated in the region of Levant, to shell the adjoining Israeli villages and farms. This forced the children living in kibbutzim, a kind of agrarian community, to sleep in bomb shelters ,made by the Israeli army.
Israel took this seriously and protested against this arbitrary attack at the UN Mixed Armistice Commission, charged with policing the cease fire in this region. However, their pleas fell on deaf ears, and surprisingly, the UN instead acted harshly against Israel when they tried to retaliate, much like what happens with India, when they do the same against Pakistani forces.
Syria, spurred by the diplomatic victories, joined hands with Nasser, who later boasted, "………..We shall not enter Palestine with its soil covered in sand; we shall enter it with its soil saturated in blood………..
If this was enough, Nasser even threatened Israel of dire consequences. In his words, "……We aim for the full restoration of the rights of the Palestinian people. In other words, we aim at the destruction of the state of Israel. The immediate aim: perfection of Arab military might. The national aim: the eradication of Israel."
Israel now had had enough. When Syria showed no signs of evacuating the Golan heights, Israel decided to pay back in the same coin. By 5th April 1967, Israel conducted air raids on Golan Heights, destroying the Syrian establishments and their Soviet supplied airplanes in a single stroke. Apart from the secret assistance they received at the hands of Soviet Union, Israel now also received help from two completely unexpected quarters : the USA and Morocco.
While USA decided to stay aloof, compared to their proactive stance in 1957, much to the delight of Israel, Morocco, whose head of the State, King Hassan, was a very influential figure in the Arab League, decided to surprise the Arab forces at their own game. Since Israel's famed intelligence agency was yet to develop their immense capabilities at that time, King Hassan secretly recorded the meetings of the Arab League, especially the vital details of the belligerent nations, viz. Egypt, Syria and Jordan, who initially supported Israel, but backstabbed her later, as is the norm amongst Islamic allies.
It was however, only on 22nd May 1967 that the brimming brew of war finally overflowed and burst out. Egypt decided to close down the Straits of Tiran, an important sea route for the Israeli ships bound for Eilat, and Iran, who used to supply them with fuel power and other necessary stuff. When Israel retaliated, the forces of Syria, Jordan & Egypt joined hands together, along with some passive support from Iraq, apart from secret armed assistance by nations like Kuwait, Saudi Arabia, Algeria etc. All in all, the combined forces amounted to, more than 5 lakh mobilized troops, ready to decimate Israel from the word go.
Israel knew this beforehand, thanks to the secret supply of information from King Hassan. However, they needed something to make sure that the joint Arab forces, even though huge in number, suffer defeat face down. That is when their leaders came up with a brilliant idea.
On 5th June 1967, with a nod from Prime Minister Levi Eshkol, and the defence bigwigs like the then Chief of Israel Armed Forces, Lt. General Yitzhak Rabin and Moshe Dayan, the Israeli air force launched preemptive strikes, much before the famed surgical strikes became the new cool in armed retaliation. Except for just 12 fighters, who were assigned to the task of defending Israel, the entire Israeli Air Force launched air raids on the Egyptian airfields and their respective airbases, just when their officers were having their breakfast! Over 180 Egyptian airplanes were destroyed, and an unknown number of Egyptian air force personnel were reduced to ashes.
Moshe Dayan initially did not aim to attack Syria. However, when Syria came to Egypt's assistance, with a concerted effort on capturing their pride, Jerusalem, with Jordanian assistance, Moshe also ordered airstrikes on Syrian airfields as well. By 7th June, the airfields of Egypt, Syria and Jordan were reduced to smithereens.
Eshkol, the Prime Minister, issued a notice to Jordan, that unless they thought of attacking Israel, they won't attack Jordan. However, Jordan thought otherwise, attacking the area of West Bank, leading to a mass Palestinian exodus. However, much to their surprise, Israel retaliated with full force, crushing their might in barely two days, and reclaiming the West Bank region back.
However, the final nail that was thrust into the coffin of the Arab forces, was the victory of Israel at Golan Heights, on the evening of 10th June 1967.
False reports of crushing defeats handed by Egypt to Israel spurred Syria into the War, and at Golan heights, when Israel launched a counter offensive, as a result of the Syrian forces attacking the Israeli settlements and the Old City of Jerusalem. In a fierce war that lasted for two full days the Israeli forces decisively routed the Syrian resistance, and by the time a ceasefire was declared on 11th June 1967, Israel had reclaimed major portions of Sinai Peninsula, apart from the regions of Gaza Strip and Golan Heights.
The Islamic forces were pummeled black and blue by Israel, though this came at a minimal, though significant loss of 983 deaths, more than 4500 soldiers injured and 15 captured as prisoners of war. For the joint forces of Syria, Iraq , Lebanon, Jordan & Egypt, however, it was doomsday to be precise.
As per the official records, summarized as follows:-
Egypt suffered more than 25000 casualties, with 10000 soldiers killed, and 15000 more injured. Over 4300 Egyptian soldiers were captured
Jordan suffered over 6000 casualties, with 533 folks captured
Syria had 2500+ casualties, with 591 Prisoners of War
Iraq had 10 soldiers killed and 30 wounded
Lebanon was the luckiest, having lost just a solitary aircraft
Hundreds of enemy tanks were razed, while 452+ aircraft were destroyed to ashes
Fun fact, even Pakistan suffered humiliation on an international view for supporting the Arab forces passively. Seems Pakistani politicians and armed forces love being humiliated on a daily note
Gamal Nasser, who had ventured on this futile journey, could never recover from this humiliation, and died three years later, of a massive cardiac arrest, on 28 September 1970. This Six Day War not only infused a national euphoria among the Israeli citizens, but also announced the arrival of a swashbuckling, trigger happy nation, who knew how to call a spade a spade. The slayer of Islamic terrorism had arrived on the international scene. The balance of power in Middle East was changed drastically, for once, and for all.