The whole Jayalalithaa illness episode has brought a very sad question to the fore, are we a nation of vultures? Circling over a patient to make sure she dies even if she has a fighting chance to survive?
There is nothing official as yet. Yes Jayalalithaa is very critical but nothing is confirmed as yet. Nothing has been said by the party or union government or Apollo Hospital where I believe she is battling for her life.
But in the quest of the first breaking news, the first viral trend, the most RTd tweet and the most shared Facebook post, people have declared Amma dead. Even as I write this short update, #RIPAmma is the most trending topic on Twitter.
Mainstream Media must observe patience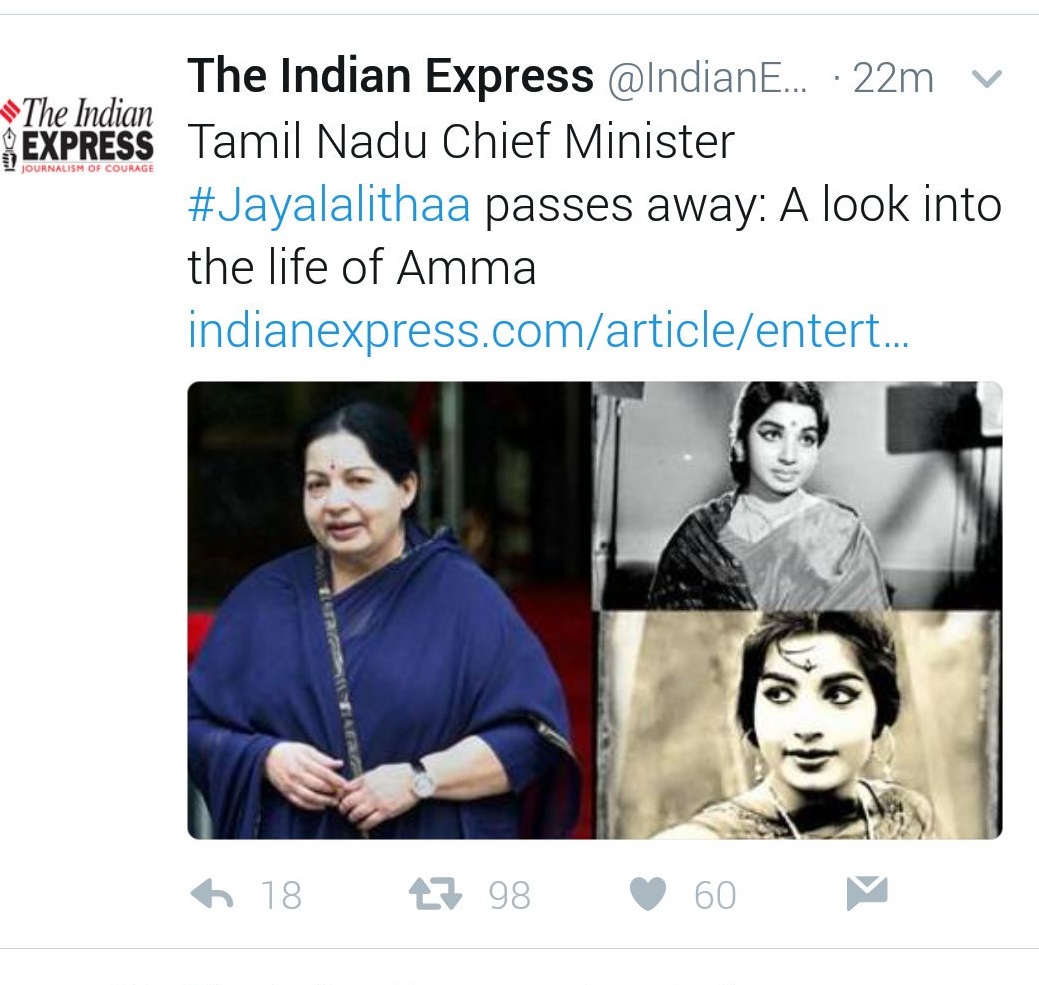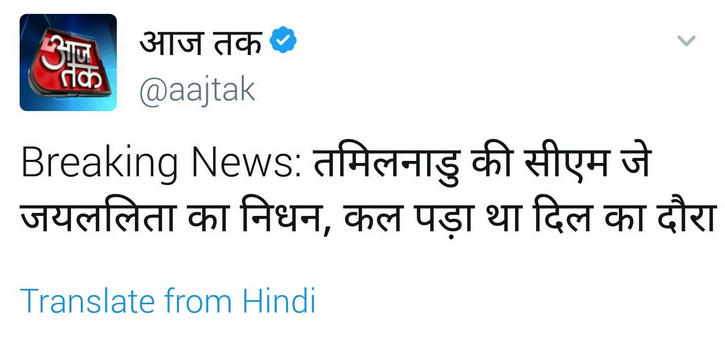 The self-styled awareness blogs too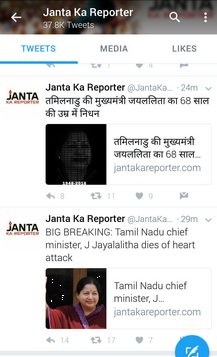 And so should social media which fell into the trap of media and started contributing to the trend that declared Amma Dead.
Jayalalithaa has been a fighter all her life and vulturing over her alleged death is the worst thing we could do to her. And there are graver consequences. Jayalalithaa is not just a leader, she is Amma for her party cadres and supporters.
She is the reason to live for many. Sitting in Delhi and Chandigarh and Ahmedabad or even Bangalore we cannot fathom the love, respect and following that Amma commands. Any misreporting and fake news can lead to graver consequences. I am sure most of the Social Media warriors do not want loss of life and property in Tamil Nadu.
Also for Amma haters, this is not the right time to express your angst. You may not want to perturb the already distraught followers of Jayalalitha. Dissent has an important place in Democracy but timing is of paramount importance.
These are testing times for us as a nation and let us not get carried away. Let us not be a party to the unpardonable crime of rumor mongering. Let us stick together and hope for the best. And however stupidly optimistic this might sound but let us wish that Jayalalithaa is still up, alive and kicking and we might see her smiling visage soon.