Even after more than 2 centuries of looting and draining of wealth in the British Raj, if there is anything which can be described as Britain's contribution to the Indian glory it is the sport of cricket. Cricket can aptly be defined as a purely Indian Sport which by way of an accident took birth in England. Over the last 8 decades or so, cricket went on to transform from a source of entertainment to a passion to an almost religion like institution. Gone are the days when the masses were only interested in viewing cricket as a source of entertainment but in today's time the masses take great interest even in the working of the board and other technical intricacies. The appointment of the cricket coach of India thus has a public interest is attached.
As the game has become more and more professional post the introduction of ODI format in 1971 and even more so after further shortening due to the T20 format, recruitment of a Head Coach overlooking the team's balance and technical issues has become indispensable. Since the 2015 World Cup, India has been operating without a permanent head coach. Now, the BCCI has announced that it will appoint a head coach before the commencement of the India-West Indies Test Series. Moreover, BCCI seems to be in a mood to appoint an Indian Hindi speaking coach making a departure from the last four appointments of overseas coaches. The deadline for submitting applications ended on the 7th of this month and the BCCI announced on Sunday that it had received applications of 57 former Indian coached without disclosing their names.
We therefore list down some eminent and respected former Indian cricketers who seem to be in the race for the top job and their prospects.
Rahul Dravid:
His name has been doing the rounds for quite some time now, his dependable and true gentleman behavior in his playing days has helped him in gaining immense popularity both among the public and the veterans making him a great prospect for the job of the Head Coach. He seems to be a perfect candidate for this post and has been backed by many Indian and overseas veterans. The primary reason being his calm and disciplined image apart from his technical proficiency. He is still the ideal batsman to learn from for the budding batters in India primarily because of the fact that not everyone is born with special talents like a Sachin or a Ganguly and thus Dravid's proper technique serves as an institution for the future Indian batsmen. What Indian batting lacks today is a Dravid's temperament in going through difficult times especially in the longer format and even in the ODI format in adverse seaming conditions. Therefore, Dravid as the head coach may just be an appropriate antidote for the Indian team. He has also been a teammate of the current Indian Captain, MS Dhoni and his cordial personal equations may make the matters that much more smooth. Though his batting style may serve as a hindrance because limited overs cricket has gone through a facelift since he last played in that format.
Anil Kumble:
He is one of the few veterans who have admitted that they have given an application for the post of the mentor of the Indian Cricket team. Anil Kumble is undoubtedly the most successful Indian bowler thus far making him a frontrunner for the prestigious job. Kumble could be instrumental in reviving the dying art of spin bowling in India given his expertise over the art and in making sure that the defensive bowling style is replaced by an aggressive wicket taking attitude in sync with his own bowling style.
Ravi Shastri:
He was one of the earliest veteran cricketers to have applied for this post. Post the 2015 World Cup; Shastri had been fulfilling the void of a team coach by acting as the Team Director and the team's performance seems to be alright without any hiccups or any remarkable achievements. His recent experience and his active involvement in the sport even after retirement may give him an edge over other contenders though it seems that he does not share a nice rapport with skipper MS Dhoni having given adverse remarks against him and even suggesting that Dhoni should give up his captaincy. Whether he is appointed or not depends on his lobbying skills and whether his relations are as strained with the Indian skipper as they seem to be.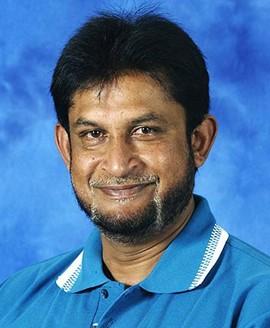 Sandeep Patil:
The present Chief Selector is also a contender for the top post. What goes in his favour is his rich coaching experience having served as the Coach of the Indian National and 'A' teams and having guided the Kenya team to an unlikely semifinal spot in the 2003 Cricket World Cup. He has experience on his side and if a decision is taken on this basis then he may be a strong contender for this post.
Conclusion:
The BCCI will have to make a careful appointment having gone through a bitter experience in certain past appointments especially that of Greg Chappell who tried to make considerable changes in Team India and crossed the limits within which a team coach should function.
It must also be ensured that the appointed coach keeps cordial relations with the two Indian coaches especially when they seem to wield a lot of influence within the BCCI. In the present times when every cricketer keeps a personal coach India only needs a coach who helps with team strategy and polishes the team's skills. India needs another Gary Kristen who keeps himself away from controversies and works silently on his job.
http://timesofindia.indiatimes.com/top-stories/Hunt-for-Indis-next-cach-The-top-contenders/articleshow/52741996.cms