Malala Yousafzai should consider returning to Pakistan if she 'really' wants to empower girls. Malala's father claims she is a voice for Pakistani girls and women. But, how can she be called Pakistani campaigner, and fight for Pakistani girls while living in the UK?
Nobel Prize winner Malala Yousafzai is popularly known as an eloquent and fearless campaigner who did not hesitate to stand against Taliban while campaigning for girls' education in Taliban controlled areas of Pakistan. But, she has stayed out of Pakistan after surviving assassination attempt. Malala suggests that she wants to be known as a 'brave girl' who fought for her rights.
Shifted to Birmingham, England after the attack
Malala Yousafzai's family owns and operates several schools in Pakistan's Khyber Pakhtunkhwa Province (Swat District). She made it in the headlines during 2009 when she wrote a blog for BBC Urdu about her life under Taliban rule. Later, New York Times journalist Adam B. Ellick made a documentary on her life. She started giving interviews on Pakistani channels about the importance of education for girls and this is what irked Taliban.
On October 9th, 2012, Taliban gunman entered her school bus and tried to kill her by firing three bullets. One of them severely injured left side of her forehead. While under treatment, she was moved to Queen Elizabeth Hospital in Birmingham, England on October 15th. Since then, this-United Nations certified-brave girl has been staying in the UK. Her father suggests they may consider returning to Pakistan only after Malala Yousafzai completes her University education.
Malala Yousafzai soon became an icon for libtards
Malala Yousafzai was hailed as a brave warrior and was given the opportunity to meet Queen Elizabeth II, Barack Obama, etc. She also spoke at Oxford Union, Harvard University, the Girl Summit in London, and during certain events in the US, Canada as well. In October 2013, she met the US President Obama and surprised everyone by suggesting Obama to rethink on drone attacks that the US uses to kill terrorists in Taliban-controlled areas of Pakistan. She stressed on the point that educating terrorists can solve terrorism issue.
How idiotic can one be? In spite of being a victim of Taliban's attack, she does not want the US to target Taliban militants in Pakistan? Perhaps, she is not aware that most of the Islamic terrorist group leaders are highly educated. She must read news reports in order to understand that such groups are run by educated fellows.
Her wealthy father has established 'The Malala Foundation' and collected millions in the form of funds from organizations and celebrities, including actress Angelina Jolie. Reports suggest that in June last year, Malala's organization started school for Syrian migrant children in Lebanon's Bekaa Valley.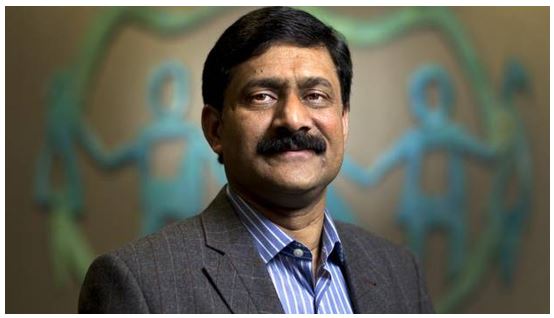 "You can see beautiful Islam in Syrian kids and their parents. You can clearly see their faith,"-said Malala's father Ziauddin, who has been appointed as special advisor on global education by the UN. He also owns and operates private schools in Pakistan according to certain reports. His statements can make one feel as if he has opened that school only for Muslims migrants. He was recently in the limelight when he compared Donald Trump with ISIS and Taliban (just like typical libtards and friends from peaceful community).
From January 2013 to May 2016, she has won several awards, rewards, appreciation, Nobel Peace Prize, medals, etc. She has been traveling across various countries, giving lectures, television interviews, criticizing Donald Trump, collecting funds, and so on. Some libtards also made documentaries, published books and films on her life.
Surprisingly, she or her father has never criticized ISIS for brutally raping and killing non-Muslim women in Syria and Iraq. She never urged the UN to take immediate action in order to save Yazidi girls from clutches of Islamic State. However, the Nobel Peace Prize winner has urged people to not to blame Muslims for terrorism.
Malala Yousafzai should indulge herself in direct discussion with Taliban
Any 18-year-old trained girl would be able to write a blog, make speeches during events, give TV interviews, and roam around the world. But, perhaps, facing Taliban's gun is something that only someone with courage can do. Girls in the US, Canada, the UK, and in other parts of Europe are definitely in a better position than girls in Pakistan.
According to Pakistan's number one female sportsperson Maria Toorpakai Wazir, Pakistani girls suffer a lot of hardship. Forget about school, they are not even allowed to get out of their house in some areas. So, if Malala Yousafzai really wants to empower girls, she should start from her own country.
There are hardly any women rights activists left in the country. The Nobel Peace Prize winner should go back to her home in Pakistan's Khyber Pakhtunkhwa Province and carry-on with her campaign for girls in her hometown. She should also try explaining the importance of education to Taliban's fighters as per claims that she made in front of President Obama.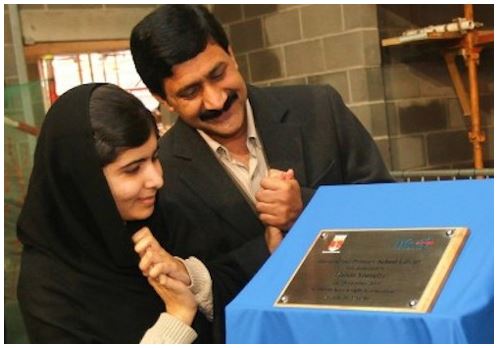 Malala's father says she is unstoppable; hence, she should not feel threatened and should once again stand face-to-face with Taliban fighters. Pakistan desperately needs someone who would approach parents of girls and force them to send their daughters to school.